If you love margaritas and the honey-sweet taste of ripe mangoes, then this refreshing mango margarita is for you. It's tangy and sweet with the floral, perfumed flavor of real mango and fresh lime juice. We prefer reposado tequila for this mango margarita recipe, but you can use whatever you like.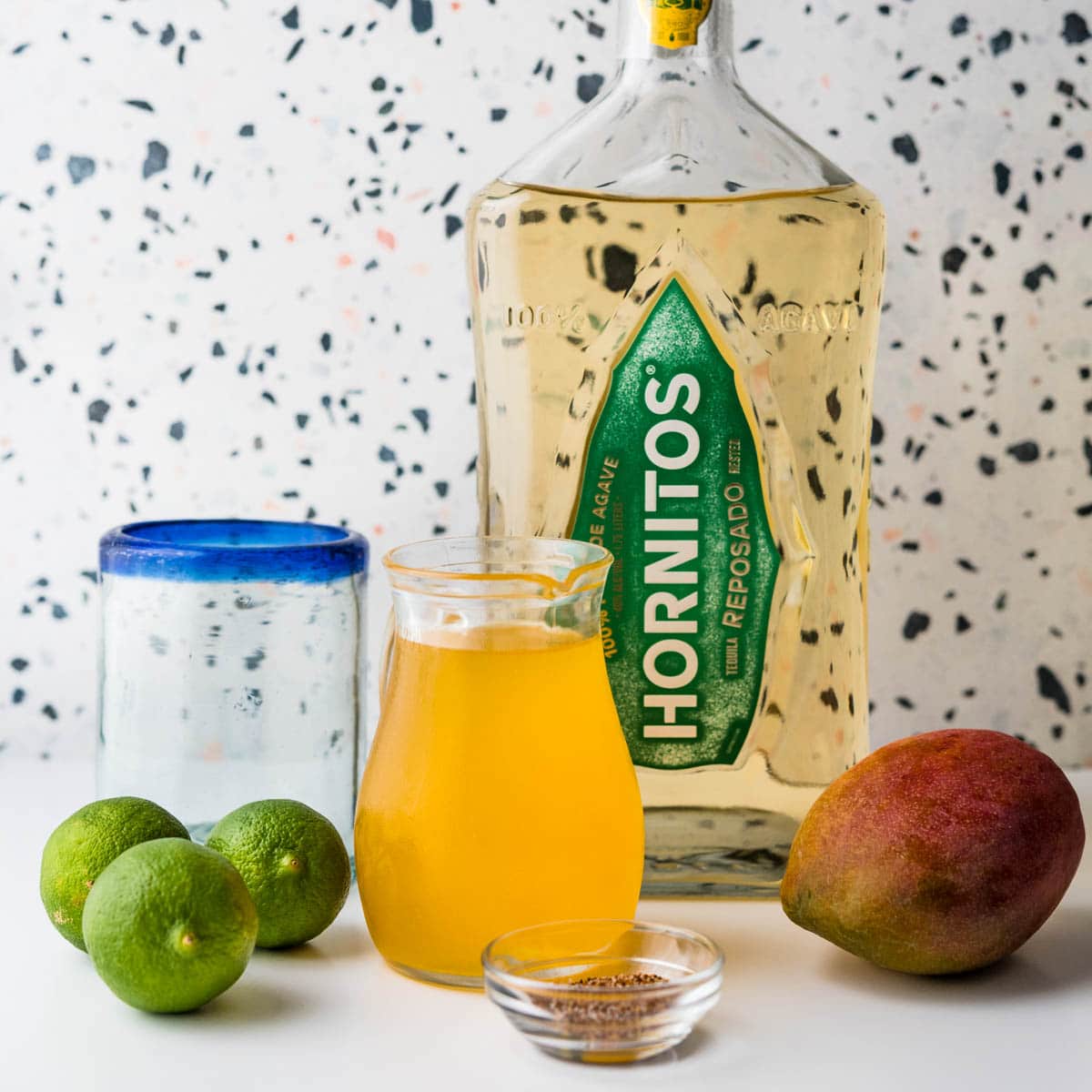 Margaritas are my favorite summer drink. We make big pitchers of them to take on the boat when we're anchored at the sand bar. We love to sip them in the back yard while grilling and there's nothing better on a hot summer day then dunking your feet in cool water of the lake or pool and sipping an icy cold mango margarita.
Unlike some frozen margarita recipes, this refreshing cocktail doesn't require a blender, just a standard cocktail shaker (to get the drink S-U-P-E-R C-O-L-D). With just a few simple ingredients, this summer sipper will be your go to libation all season long.
Ingredients for Mango Margarita recipe
Reposado tequila
Fresh Lime Juice
Ice
Salt or Spice Blend (for rimming the glass)
The ingredients for this cocktail recipe are very simple and they use that gorgeous mango syrup I shared with you last week. The mango syrup doesn't take long to make and you can make it in advance, so it's ready to go for these tasty 'ritas.
Best rimming salt for mango margarita:
One of the best parts of a margarita for me, is the rim. Thrillist says a simple salted rim can actually enhance the sweet and sour notes in a margarita. For this mango margarita recipe, I take it a step further with Tajin.
Tajin is essentially a spice blend of chili pepper, lime zest (or citric acid) and sea salt. The combination hits your tongue all at once and is especially well paired to rimming the glass for your mango margarita.
If you can't find it in your local market, make your own Tajin.
Rimming a margarita glass
Most people will wet the rim of a margarita glass in water before dipping it into the salt or other rimming mixture. It works initially, but to really get it to stick, so that you can enjoy the seasoned rim for the duration of your mango margarita, I recommend using agave instead of water.
Agave nectar comes from the blue agave plant and aside from using it to make tequila, it's also a great sweetener. Agave is sticky, like honey and makes a great adhesive for rimming a glass.
Use a pastry brush (or even a small clean paintbrush ~ 1/2″ wide) to brush the agave around the rim of the margarita glass or use it to brush one side in a half moon flourish like I did in the photo (above right).
Dip the rim into the tajin to set it or if you've brushed the side of the glass like I did above, just sprinkle the spice blend over the agave. It sticks like a charm.
How to make a mango margarita:
Rim the margarita glass with agave, then dip it in the salt or Tajin (whichever you're using). Set aside.
Fill a cocktail shaker with ice and add the lime juice, tequila and mango simple syrup.
Secure the lid on the shaker and shake vigorously for 30 seconds until the outside of the shaker is super frosty and the margarita is a bit frothy inside.
Fill the rimmed glass with ice and strain the mango margarita over it.
Garnish with extra lime wedges or rounds and fresh chunks of mango.
This is a straightforward mango margarita recipe, but you can make lots of variations and swaps to make this cocktail recipe your own. Here are a few suggestions:
Swaps and Variations:
Muddle a few slices of jalapeno for a spicy mango margarita. Add the hot pepper to the shaker before adding the rest of the ingredients, shake well and strain. Garnish with a slice or two of jalapeño.
Use 1 1/2 ounces of tequila and 1/2 ounce of Cointreau with the lime and mango simple syrup to enhance the citrusy flavors.
Add a splash of sparkling water (we like La Croix lime-flavored) to cut the sweetness and add effervescence.
Use different alcohol, like vodka or rum in place of the tequila. (Technically not a margarita, but tasty just the same).
Top the mango margarita with a splash of chilled Cava or sparkling wine for a bubbly finish.
Make mango margaritas by the pitcher:
If there's just one or two people enjoying the margaritas, it's no big deal to shake them up individually. However, if you've got a party going, you'll want to make these mango margaritas by the pitcher ahead of time and keep them refrigerated until serving.
I've given the measurements in the recipe card for a 32 ounce pitcher of margaritas. To make a whole pitcher, just combine the mango syrup, fresh lime juice and tequila. Mix well and chill in the fridge. Don't add the ice as it will just melt and water down the drinks.
To serve, rim each glass with agave and either margarita salt or Tajin, fill the glasses with ice and pour the drinks. Voila!
FAQ's
Do I have to use fresh lime juice for the mango margaritas?
Don't make me slap you. YES! Fresh lime juice is a MUST. That wannabe in the green squeeze container is hereby banned from all cocktails.
Can I make frozen mango margaritas?
Yes! Instead of shaking the drink in a cocktail shaker, just add all the ingredients to a heavy duty blender (use equal amounts of ice to liquid) and blend until smooth.
Can I use fresh mango for the margaritas?
I like to use fresh mango as a garnish for the rocks version of this libation, but if you can use fresh mango in a frozen margarita because the mango will just be blended into the drink.
What goes with mango margaritas?
I love to serve snacks to go with poolside cocktails like this one and I usually look for something that can either be made ahead of time or is quick and easy to assemble on the spot. They need to be casual, not fussy and they need to be GOOD.
Here are some of my favorite snacks to serve with icy mango margaritas:
Other favorite snacks — that take a little more effort, but are TOTALLY WORTH IT:
More margarita recipes you'll love: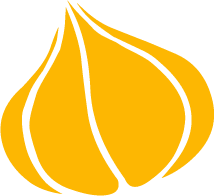 Tried this recipe? Leave a rating and review.
Your comments and shares are invaluable to me and the thousands of readers who use this site daily. If you've made the recipe, leave a star rating and review. We want to hear how you liked it.
We'd love it if you shared the recipe with your friends on social media!
Shaken Mango Margarita
This refreshing summer cocktail is easy to make and packs a punch with Reposado Tequila, fresh lime juice and sweet mango simple syrup. We love the chili lime rim and garnish of fresh mango spears garnish.
SPECIAL EQUIPMENT:
cocktail shaker

1 ounce jigger

small paintbrush

for decorating the rim
INGREDIENTS:
FOR MANGO MARGARITA:
2

ounces

reposado tequila

1

ounce

fresh lime juice

1½

ounces

mango simple syrup

ice
FOR GARNISH (optional)
Tajin

Chili Lime Seasoning

agave

Sliced Mango Spears

fresh lime wedge or wheel
FOR A PITCHER OF MANGO MARGARITAS (8 servings)
2

cups

reposado tequila

1

cup

fresh lime juice

1½

cups

mango simple syrup
DIRECTIONS:
FOR INDIVIDUAL MANGO MARGARITAS:
Rim a margarita glass with agave (or paint it on using a paintbrush in a swoosh fashion). Dip into Tajin until it sticks to the glass. Fill the glass with fresh ice and set aside.

Fill a cocktail shaker with ice. Add the tequila, lime juice and mango simple syrup. Shake vigorously for 30 seconds and strain into the prepared margarita glass.

Skewer a few spears of fresh mango on a cocktail skewer and garnish the mango margarita.
FOR A PITCHER OF MANGO MARGARITAS:
In a large pitcher combine the tequila, lime juice and mango simple syrup. Stir well and refrigerate several hour or overnight.

Rim the margarita glasses with agave and margarita salt or Tajin seasoning. Fill each glass with ice and pour the mango margaritas over the ice to serve.
NUTRITION:
Calories:
252
kcal
|
Carbohydrates:
33
g
|
Protein:
1
g
|
Fat:
1
g
|
Polyunsaturated Fat:
1
g
|
Sodium:
26
mg
|
Potassium:
61
mg
|
Fiber:
1
g
|
Sugar:
32
g
|
Vitamin A:
14
IU
|
Vitamin C:
9
mg
|
Calcium:
10
mg
|
Iron:
2
mg
Pin It For Later!