Spicy Cucumber Kiwi Jalapeno Margarita
If you love a good spicy margarita recipe, keep this one handy. This Spicy Cucumber Kiwi Jalapeno Margarita is light and refreshing with a kick of heat that'll wake up your tastebuds. The heat comes from jalapeño infused tequila and it punches up the flavor in the kiwi cucumber margaritas. Be sure to try the hand blended margarita salt with this kiwi cocktail.
This post has been updated for content since it's original publication in 2016.
Summertime Requires A Spicy Margarita Recipe
It's summertime and that means margaritas… or is that just me? We've all had those cloying, fake-tasting margarita mixes from the liquor store… and we've all been disappointed, right? Thing is, to make a fresh, light and flavorful beverage, you need to start with real ingredients. Not corn-syrupped chemistry concoctions. Therefore, for these kiwi cucumber margaritas, we're pulverizing fresh cucumber and kiwi for a quenching kiwi cocktail. It's the only way to get that bright, authentic vibe. To bring the heat, we'll make a jalepeno infused tequila. It takes some planning but it's easy and worth it.

Jalapeno Margarita: The Secret Ingredient
I love this jalapeno infused tequila. It's definitely got some heat, but it's not quite as forward as muddling the jalapeno in your drink. The only caveat is that it does need to steep for a few hours before using it … to meld the tingly spiced pepper with the alcohol.
Making Jalapeno Infused Tequila
Slice a jalapeno pepper into quarters and add them to the tequila.
Refrigerate 2-4 hours.
This does two things:
Infuses the tequila with spicy jalapeno.
Chills the liquor in advance for your drink.
While the jalapeno tequila blend is chilling, make the juice for the spicy margarita recipe.
Ingredients For Kiwi Cucumber Juice
Kiwi
Cucumber
Agave
Lime Juice
Making Juice for Cucumber Margaritas
Add cucumber, kiwi, agave and lime juice to a blender.
Blend until all of the ingredients have been liquified.
Place a fine mesh strainer over a glass measuring cup or bowl and pour the kiwi mixture into it. (Depending on the size of your strainer, you may have to do this a few times).
Let the kiwi cucumber juice strain into the cup and stir the solids with a spoon to help every last drop of juice come through.
Discard the solids.
Refrigerate the juice.
Look at the bright green hue of the kiwi cucumber juice! You just know it's going to make all the difference in tempering the flame of this spicy jalapeno margarita recipe. It's the epitome of refreshment. Not cloying and syrupy, but light and refreshing.
After the tequila is steeped (and chilled), it's time to build the 'ritas! You can use margarita salt for the rim if you like, but I like mixing my own blends. This one uses Tajin, a chili-lime seasoning powder, along with some coarse salt and sugar.
How To Make Chili Lime Margarita Salt
Tajin
Kosher Salt
Sugar
Lime wedge
Blend the ingredients in a bowl and then spread the mixture onto a small plate.
Run the wedge of lime around the rims of the glasses.
Turn the glasses upside down and dip the rims into the margarita salt blend until it sticks to the glass.
I like a Boston shaker or traditional cocktail shaker to mix these drinks. It gives it a bit of froth and ensures a REALLY ICY kiwi cocktail, which is what you want in a summer libation.
Blending The Cucumber Kiwi Cocktail
In a cocktail shaker, combine the ice, jalapeno infused tequila and the kiwi cucumber juice in a cocktail shaker and vigorously shake the kiwi cucumber margaritas until the outside of the glass is icy cold, about 20-30 seconds.
Pour into the prepared glasses and garnish with sliced cucumbers, limes or a wedge of kiwi.
Spread your towel on a lawn chair, douse yourself in suntan lotion, recline and sip.
More Margarita Flavors:
Other Summer Cocktails To Enjoy:



Garlic & Zest is a participant in the Amazon Services LLC Associates Program an affiliate advertising program designed to provide a means for sites to earn advertising fees by advertising and linking to Amazon.com.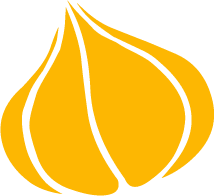 Tried this recipe? Leave a rating and review.
Your comments and shares are invaluable to me and the thousands of readers who use this site daily. If you've made the recipe, leave a star rating and review. We want to hear how you liked it.
We'd love it if you shared the recipe with your friends on social media!
Spicy Cucumber Kiwi Jalapeno Margarita
Here's a refreshing summer sipper, you're gonna love – with a chile spiked kick!
INGREDIENTS:
For The Juice
2

cucumbers

peeled and seeded

2

kiwi

peeled

¼

cup

agave syrup

½

cup

lime juice

fresh squeezed
For The Infused Tequila
1 ½

cups

reposada tequila

1

jalapeno

quartered
For The Rim
1

tablespoon

tajin

½

tablespoon

kosher salt

1

tablespoon

sugar

lime wedges
Optional garnish
Slice

of lime

optional

Slice

of cucumber

optional

Slice

of kiwi

optional
DIRECTIONS:
In a blender, combine the cucumber, kiwi, agave and lime juice. Blend on high until mixture is completely smooth. Place a fine mesh sieve over a glass measuring cup or bowl and pour the cucumber mixture through the sieve. Use a spoon to mash down on the solids to extract every bit of juice from the pulp. You should have about 2 cups of juice. Cover and chill.

In a glass jar add the jalapeño and cover with reposado tequila. Cover and refrigerate until chilled 2-4 hours, the longer it steeps the spicier it gets.
For each margarita
Combine the tajin, salt and sugar in a shallow bowl. Run the wedge of lime around the rim of the glasses. Dip the rims into the tajin mixture until it clings to the glass.

To a cocktail shaker, add ice, 3 ounces of tequila and 2 ounces of juice. Shake well and pour into glasses with a little ice. Garnish.
NUTRITION:
Calories:
210
kcal
|
Carbohydrates:
17
g
|
Protein:
1
g
|
Sodium:
585
mg
|
Potassium:
254
mg
|
Fiber:
1
g
|
Sugar:
12
g
|
Vitamin A:
135
IU
|
Vitamin C:
40.1
mg
|
Calcium:
27
mg
|
Iron:
0.3
mg
Pin "Spicy Cucumber Kiwi Jalapeno Margarita" For Later!