For a taste of the islands in your own kitchen, look no further than this classic, simple conch chowder recipe. This quick and easy conch soup is a hearty, spicy dish that'll transport you to the Bahamas with one bite. This easy dish starts with a bevy of fresh vegetables, spicy peppers and chunks of real conch. It's a great gateway dish to more conch recipes.
If you've ever visited South Florida, the Keys or have travelled around the Bahamas and the Caribbean, you're probably familiar with and maybe have tried conch. You'll find it in salads, fritters and of course, soups, like this chowder.
What is conch?
Conch is actually a marine gastropod mollusks or snails and part of the strombidae family. Even if you're not familiar with them, you've probably seen the famous conch shells and maybe have put your ear up to the opening to "listen to the ocean".
What does conch taste like?
Conch has a mild seafood flavor without the fishy smell. In fact, it really tastes of the sea. Conch can be eaten raw (and commonly is — because it's known as an aphrodisiac in the islands) in salads, ceviches etc, but there's a multitude of popular conch recipes to try first if you're squeamish about eating it raw.
The texture can be rubbery and chewy, therefore it needs to be tenderized before using it in most dishes. The flat side of a meat mallet and several swift whacks will tenderize the flesh and pound it down to a thinner, more manageable steak.
Where can I source conch?
Conch has been seriously over-fished in the Florida Keys and fishing for it has been banned in the states since the 1980s. However, you can still purchase it frozen in local fish markets. The frozen conch comes from the Bahamas (which is just a quick float plane trip or boat ride away). I get mine at Pop's Fish and Ships in Deerfield Beach and they ship fresh seafood (Florida spiny lobsters, stone crabs included) packed in ice, all over the Continental U.S.
This easy conch soup is ready to eat in about an hour and this recipe makes a large pot of chowder, that's great for lunches and dinners.
Ingredients for conch chowder
Conch
Bacon
Onion
Celery
Carrots
Fennel
Bell Pepper
Scallions
Jalapeño (or Piment Fort)
Garlic
Tomatoes
Whole Allspice
Fresh Parsley
Fresh Thyme
Bay Leaves
Clam Juice
Limes
White Potato
White Wine
Fish Sauce
Add'l Hot Sauce
While it may look like a hefty list, most of these are everyday ingredients and you probably have them on hand. I recommend chopping all of the vegetables in advance to expedite the soup preparation.
This Caribbean conch chowder is loaded with fresh veggies, herbs, hot chili peppers and a signature spice that you might actually mistake for a typo… Allspice. Allspice is used throughout the Caribbean in many savory dishes and this distinctive ingredient adds a punch of flavor to the soup.
Assembling chowder and layering flavors
Crisp the bacon in a dutch oven and transfer to a paper towel lined dish to soak up excess fat.
Sauté the onion, carrots, celery, fennel, bell pepper, scallions and jalapeños until the vegetables have softened and onions and fennel are slightly translucent. Add the garlic and cook for one minute until fragrant.
Add the allspice, thyme, parsley, bay leaves, clam juice, water, tomatoes and juice of one lime. Stir and bring to a simmer. Cover with the lid askew and simmer for 20 minutes.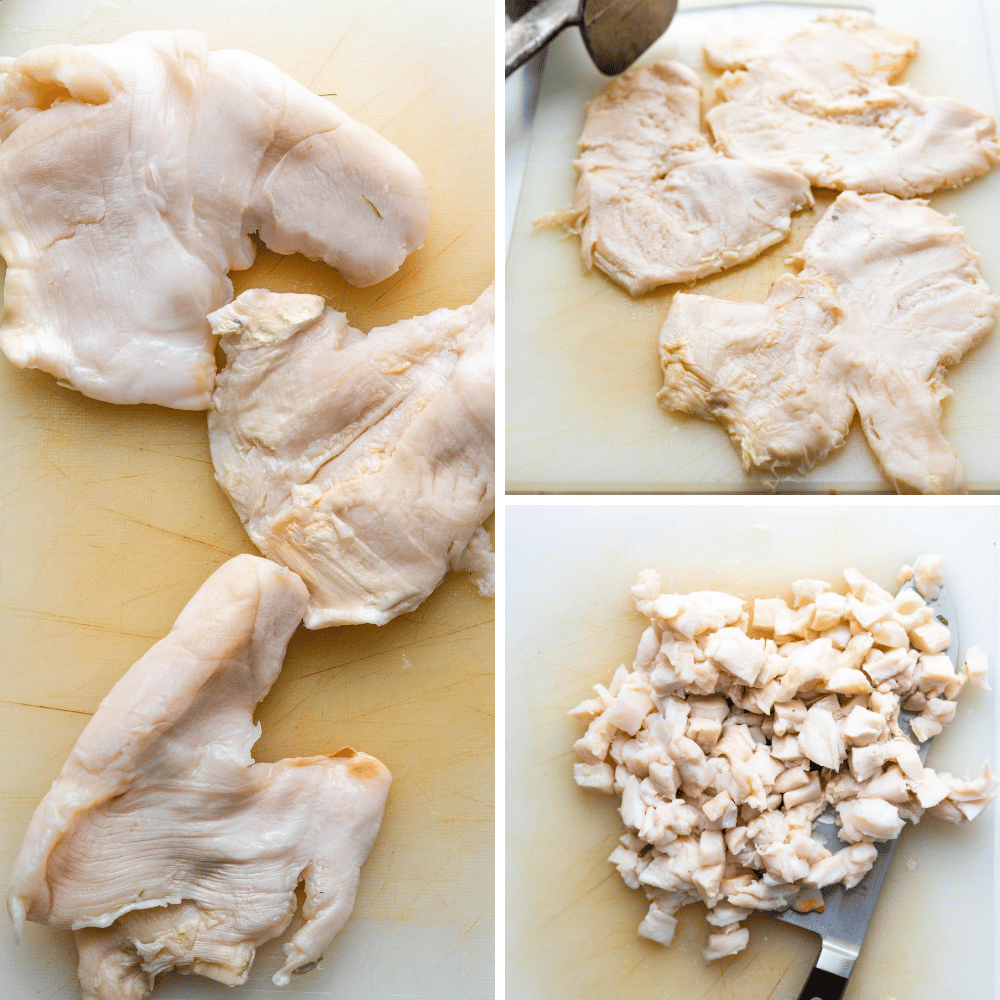 Working with conch is pretty simple — and since you're likely buying it from a fishmonger and not wrangling it off the ocean floor yourself, or maneuvering to get the oversized marine snail out of its shell, this'll only take about 5 minutes.
Preparing the conch for chowder
While the soup is simmering, tenderize and chop the conch. I use the flat side of a meat mallet to pound the conch flesh down to about 1/2″ thick.
Slice the conch into bite-sized 1/2″ chunks. You want them to be big enough to discern that you're getting a piece of conch, but small enough that it's not overly chewy.
Simmering conch and potatoes
Chowder isn't chowder without potatoes, right? Cut the potatoes into a half inch dice (roughly the same size as the conch) and add them to the pot. Simmer the soup for 15 to 20 minutes until the conch and potatoes are tender.
Finishing the chowder
The final touches to this humble conch chowder are extra flavorings. Fresh lime juice, white wine, fresh parsley and a teaspoon or two of fish sauce to deepen the flavors. Though the fish sauce isn't a traditional ingredient, it gives an umami depth to the soup.
You can serve this soup with additional hot sauce to make it as spicy as you like.
About peppers and heat
This conch chowder recipe calls for jalapeño peppers, but I've learned that the heat from this particular capsaicin can vary greatly. Sometimes they're so mild that I barely notice and other times, they can overpower a dish. My advice is to taste a small piece of the pepper before adding it to the soup. If it's on the mild side, use a whole pepper. If it's super spicy, use less depending on your heat tolerance. Removing the seeds and white membrane is another way to mitigate the heat, if you're averse.
A deeper dive into peppers…
I've only called for jalapeños in this recipe, because it's difficult to find the peppers that I like to use… known as piment antillais (pronounced pee-muhn ohn-tee-ay). Piment is a special habanero (a.k.a. scotch bonnet pepper) that's widely used in the West Indies and other Caribbean islands. It has a very distinct, special flavor as well as an intense heat. The Scotch Bonnet peppers available in the U.S. have the heat, but not the flavor. Next time you're in the islands, pick up a jar or two of pickled "piment fort" (that's the spicy one) to bring back home. You'll only need a quarter teaspoon of finely chopped pepper to season and heat an entire pot of conch soup — it is transformative.
Piment D'Esplette
You can also try piment d'esplette, available online, which is the dried, powdered version of the pepper. I haven't tried it in this soup, but imagine it would approximate the flavor. I have at least 2 jars of each type in my pantry at all times.
What to serve with conch chowder:
Icy Cold Beer (Kalik, Caribe, Red Stripe)
Oyster Crackers
Squeeze of Lime
More Caribbean seafood and conch recipes you might like: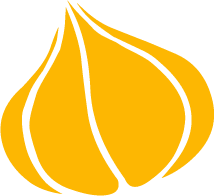 Tried this recipe? Leave a rating and review.
Your comments and shares are invaluable to me and the thousands of readers who use this site daily. If you've made the recipe, leave a star rating and review. We want to hear how you liked it.
We'd love it if you shared the recipe with your friends on social media!
Conch Chowder
Classic island conch chowder is a hearty soup with a light seafood broth and chunks of tender veggies. There's plenty of conch in this easy soup.
SPECIAL EQUIPMENT:
meat tenderizer or mallet
INGREDIENTS:
2

slices

bacon

chopped

1

medium

onion

chopped into 1/2" pieces

2

stalks

celery

chopped into 1/2" pieces

2

carrots

chopped into 1/2" pieces

½

bulb

fennel

chopped into 1/2" pieces, reserve a few fronds for garnish.

1

sweet bell pepper

chopped into 1/2" pieces

1

bunch

scallions

thinly sliced

½ – 1

jalapeno pepper* see note below

diced (depends on how hot you like it)

3

large

cloves garlic

minced

15

ounce

can diced tomatoes

scant ½

teaspoon

ground Allspice

⅓

cup

fresh parsley

chopped

5-6

sprigs

fresh thyme

tied with a kitchen string

2

bay leaves

1

teaspoon

kosher salt

¼

teaspoon

black pepper

24

ounces

clam juice

2

cups

water

2

limes

1

pound

conch

1

medium

red or white potato

not russet, peeled and chopped into 1/2" pieces

¼

cup

white wine

½

teaspoon

Nam Pla or fish sauce

hot sauce to taste
DIRECTIONS:
FOR THE CHOWDER:
Set a large stock pot or dutch oven over medium high heat. Add the bacon and stir until the bacon renders its fat and crisps. Transfer the bacon to a dish lined with paper towels to soak up excess grease. Set aside.

Add the onion, celery, carrots, fennel, bell pepper, scallions, jalapeno and to the pot and stir to combine. Sauté the vegetables until tender and the onions are slightly translucent. Add the garlic and cook for one minute until fragrant.

Sprinkle the allspice over the vegetables, add the chopped parsley, bundle of fresh thyme, bay leaves, salt, pepper, tomatoes, clam juice, water and the juice of one lime.

Bring to a boil, then reduce the heat to a simmer. Cover the pot with the lid slightly askew so some steam can escape. Simmer for 20 minutes.
PREPARE THE CONCH:
While the chowder simmers, prepare the conch. Use a meat mallet to pound the conch fillets to about 1/4" thick. Dice the conch into 1/2" pieces and set aside.

When the chowder has simmered, stir in the diced conch and the potatoes along with 1/4 cup of wine. Return the heat to a simmer and cook for 25 minutes, stirring occasionally.

Remove the chowder from the heat and stir in the juice from the second lime and fish sauce. Garnish with additional chopped parsley and the crisped bacon. Serve with oyster crackers or corn muffins.
NOTES:
For jalapenos, if you're sensitive to heat, taste a small bit of the pepper before adding it to the soup. If it's really spicy for you, only use half. If it's on the mild side, you can use the entire pepper… Removing seeds and white membrane will also reduce the heat.
If you have piment fort, the authentic West Indies scotch bonnet pepper, omit the jalapeno and use less than a quarter teaspoon to flavor the soup. You can always add more, but you can't take it away — so err on the side of less.
NUTRITION:
Calories:
229
kcal
|
Carbohydrates:
35
g
|
Protein:
13
g
|
Fat:
4
g
|
Saturated Fat:
1
g
|
Cholesterol:
23
mg
|
Sodium:
1330
mg
|
Potassium:
876
mg
|
Fiber:
5
g
|
Sugar:
9
g
|
Vitamin A:
4765
IU
|
Vitamin C:
68
mg
|
Calcium:
89
mg
|
Iron:
2
mg
Pin "Classic Conch Chowder" for later!