Spicy Caribbean Mahi Mahi
Looking for a new way to cook fish? This easy poached fish recipe takes you to the islands. Spicy Caribbean Mahi Mahi is a healthy fish dinner that's ready in under an hour.
My grandparents are from the islands. Martinique. A little French island in the Lesser Antilles. Our family dinners are largely influenced by the regional fare from that little outpost plopped in the middle of an azure blue sea.
Spicy Caribbean Mahi-Mahi is a prime example of that. This dish is a standard in our house — like mac and cheese or chicken fingers for most families.
Actually, that's not even what we call it. In our family this dish is referred to as Court Bouillon (Pronounced cooh-booh-yahn). If you look up "Court Bouillon" online or in cookbooks, you'll find recipes for a poaching liquid infused with wine, herbs and aromatics for gently cooking fish, shellfish and other proteins.
I guess the translation makes sense, this is a poached fish recipe, but with the spicy tomato broth it eats like a meal. I've been making it since I was about 20 and maybe I'm biased, but it's my favorite way to make MahiMahi, or any fish. I've made it with snapper, cod — even Walleye!
And it couldn't be simpler. Start by very gently sweating the shallots, green onions and garlic until they are practically translucent. Then add some good quality tomato sauce and thin it out with a bit of water. Red pepper flakes add heat — though my grandfather would make his own scotch bonnet pepper sauce to add to the simmering liquid. You can add a few bay leaves while the sauce simmers too.
Then it's time to add the fish. Gently place the mahi (or whatever fish you're using) in the broth, cover the pan with a tight-fitting lid and poach for 5-6 minutes until it's about halfway cooked. Gently turn the fish and continue the spicy tomato bath!
A squeeze of fresh lemon juice and a sprinkle of parsley right before serving will add a bright pop of flavor. Serve this over sticky white rice – not the Uncle Ben's converted rice – you want a starchier variety that will soak up the goodness.
We like this with a cool cucumber salad and a hot crust of french bread. Don't forget the wine. It goes equally well with a red or white — I know that from experience.
More tasty fish dinners you'll love:
Garlic & Zest is a participant in the Amazon Services LLC Associates Program an affiliate advertising program designed to provide a means for sites to earn advertising fees by advertising and linking to Amazon.com.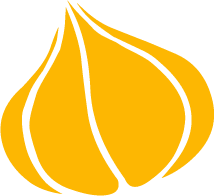 Tried this recipe? Leave a rating and review.
Your comments and shares are invaluable to me and the thousands of readers who use this site daily. If you've made the recipe, leave a star rating and review. We want to hear how you liked it.
We'd love it if you shared the recipe with your friends on social media!
Spicy Caribbean Mahi Mahi
Lightly spiced tomato broth poaches fresh mahi mahi. Serve over sticky rice for a healthy, flavorful meal!
INGREDIENTS:
1

pound

mahi mahi fillets

cut into four portions

5-6

green scallions

thinly sliced

5

cloves

garlic

minced

3

shallots

thinly sliced

3

tablespoons

olive oil

1 8-

oz

can good quality tomato sauce

1/4-1/2

teaspoon

red pepper flakes

depending on how spicy you like it

2

bay leaves

½

teaspoon

kosher salt

2-3

grinds of black pepper

¾

cup

water

divided

juice of half a lemon

chopped parsley for garnish
Serve with
2

cups

cooked long grain white rice

– you want the rice to be sticky — NOT converted rice.
DIRECTIONS:
In a 9″ or 10″ skillet with a lid add the olive oil and heat over medium low heat. Add the scallions, garlic and shallots and cook, stirring occasionally until vegetables are soft and translucent, about 10-15 minutes. (Don't crank up the heat – you don't want these vegetables to brown).

Add the tomato sauce, red pepper flakes, bay leaves, salt, pepper and 1/2 cup water. Stir to combine and continue cooking, uncovered until sauce has thickened somewhat, about 10 minutes.

Stir in the remaining 1/4 cup water and place the fish fillets in the poaching liquid. Put the lid on securely and poach the fish on low to medium low heat for about 8 minutes. Using tongs or a spatula, flip the fish over and continue to poach an additional 7-8 minutes. Remove from heat. Squeeze lemon juice over the fish and chopped parsley. Serve on top of sticky white rice. A cool cucumber salad is really good with this to take the heat off.
NOTES:
Poaching liquid should be looser than a typical tomato sauce. If its too thick, stir in two to three tablespoons of water to loosen it up. Taste sauce and adjust seasonings as needed.
NUTRITION:
Calories:
226
kcal
|
Carbohydrates:
12
g
|
Protein:
22
g
|
Fat:
9
g
|
Saturated Fat:
1
g
|
Cholesterol:
82
mg
|
Sodium:
1221
mg
|
Potassium:
818
mg
|
Fiber:
2
g
|
Sugar:
6
g
|
Vitamin A:
810
IU
|
Vitamin C:
11.1
mg
|
Calcium:
43
mg
|
Iron:
2.4
mg
Don't Forget To "Pin It" For Later!