When you're craving crispy, crunchy salmon cakes for dinner, this easy recipe is the best. It's made with both fresh salmon and a little smoked salmon. Fresh breadcrumbs, herbs and an egg bind the fish cakes and panko breadcrumbs add an audible crunch to these pan fried salmon patties. Learn how to make salmon cakes (that don't fall apart) and the best sauce to serve them with.
This post has been updated for content, photos and recipe since its original publication in 2017.
I've always loved salmon cakes, but I've learned that some fish cake recipes are better than others. To date, this one is hands down, the best we've had.
Why you'll love this recipe for salmon patties:
This recipe uses both fresh salmon and smoked salmon which gives the fish cakes a more complex and deeper flavor.
The binder uses everyday ingredients like egg, breadcrumbs, mayonnaise and dijon mustard.
They're easy to assemble.
The panko coating gives these salmon patties a crunchy bite that everyone will love.
You can enjoy the old fashioned salmon cakes on their own or piled onto a bun with tartar sauce for an irresistible fish cake sandwich.
You can also use the fish mixture to make mini croquettes to serve as an appetizer.
Ingredients you'll need for salmon fish cakes
Fresh Salmon Fillet (skin and pin bones removed)
Smoked Salmon
Lemon
Bread
Parsley
Egg
Mayonnaise
Whole Grain Mustard
Capers
Kosher Salt
Black Pepper
Panko Breadcrumbs
Oil (for pan frying)
Though there are two types of salmon in this fish cakes recipe, you don't need a lot of the smoked salmon. A little goes a long way.
In order to make salmon patties that actually hold together, you'll need to dice the fish into a very small pieces.
Why? If the fish pieces are too large, you won't be able to form them into patties to fry.
Think of them like hamburger… You couldn't take big chunks of beef and press them together so they'd stick into a patty — the same holds true for salmon cakes.
How to cut fresh and smoked salmon for patties
Use a sharp knife to slice the fish into 1/4″ dice. If your salmon fillet is on the thicker side, you may need to cut it in half before dicing.
Smoked salmon typically comes presliced in very thin pieces, but those pieces will still require a quick dice with a sharp knife.
Be sure to cut both types of fish into bits that are roughly the same size. This makes it easier to form the salmon cakes so they hold together without falling apart.
How to assemble the salmon mixture for fish cakes:
Combine the diced fresh salmon and smoked salmon in a large mixing bowl.
Add the fresh breadcrumbs, diced parsley and lemon zest and gently toss to combine the ingredients evenly.
In a small bowl, stir together the mayonnaise, chopped capers, whole grain mustard, kosher salt and pepper. Mix well to combine and pour it over the salmon cake mixture.
Add the egg to the same small bowl and lightly whisk. Transfer the egg to the salmon mixture.
Use a rubber spatula to gently fold the ingredients together until evenly distributed and combined.
Refrigerate the salmon cake mixture for 30 minutes to an hour to give it a chance to firm up and make it easier to form the fish cakes.
Salmon cakes can be notoriously delicate, so its best to use a light hand when shaping them. My secret for this is to use a food mold (affiliate link) to make perfectly portioned (and shaped) salmon patties.
If you don't have a food mold, you can improvise with a cleaned stainless steel can with the top and bottom lids removed (be careful when handling as there are sharp edges). This works especially well with a tuna fish can or other round can that measures about 1-2″ in height.
How to keep salmon cakes from falling apart while the forming patties
Place your food mold or can onto a rimmed baking sheet.
Scoop the salmon mixture into the mold and gently press it into an even layer, about 1″ thick
Lift the food mold or can straight up. You'll have a perfectly portioned salmon patty.
You'll want to refrigerate the patties once again to give them an opportunity to firm up before coating and frying them. Another half an hour should do it.
The secret to a crunchy coating
The way to give salmon cakes a crackly crunch in every bite is by using Japanese panko breadcrumbs instead of regular dry breadcrumbs.
This coating is what separates these salmon cakes from all the other recipes out there. Panko adds a wonderfully crackly crunch to every bite and the golden brown coating makes them even more inviting to the eye.
Be very gentle with the salmon patties when you're coating them with the crispy Japanese breadcrumbs.
I usually use a thin spatula to transfer one salmon patty at a time to the breadcrumbs and gently rest them on top of the dried breadcrumbs.
Then scoop some panko with your fingers and sprinkle it over the fish cakes.
Gently pat them onto the surface so they hold.
Carefully pick up the fish cakes, supporting them from underneath and transfer them to the hot oil in a nonstick skillet for frying.
Tips for frying fish cakes:
Use a good nonstick skillet or fry pan. This isn't absolutely required, but it does help to prevent the salmon patties from falling apart.
Use 2-3 tablespoons of olive oil or canola oil for frying. Heat the oil in the pan over medium high heat until it's ready to cook the salmon.
Place the patties into the hot oil (working in batches so you don't crowd the pan) and cook for 2-3 minutes on one side until the panko is golden browned.
Place one hand gently on top of the patty to hold it steady and use a thin spatula to lift and flip the fish cake (you'll obviously want to move your steadying hand away as you flip, so you don't get burned).
Cook the salmon cakes for another 2-3 minutes until crispy and golden, then transfer to a plate lined with paper towels to soak up the excess oil.
Pro-Tip: To see if the oil is hot enough to fry the fish patties, sprinkle 2-3 panko breadcrumbs into the oil. If they sizzle immediately, the oil is ready to fry the salmon patties.
FAQ's
Can I use canned salmon for this recipe?
You can, but it won't have the same flavor. You'll need about 18-20 ounces of fish, which could be 2 or 3 cans depending on their volume.
Should I drain canned salmon before making this recipe?
Yes. Drain the fish well so that the fish cakes hold together without falling apart.
Can I make salmon cakes in the air fryer?
No. You really want to fry them in a skillet in order to get the lovely browning and crunchy exterior. However, if you have leftover cooked salmon patties you can reheat them in the air fryer to maintain that crunch. Preheat your air fryer to 325° and add the fish cakes. Heat for 5-7 minutes, flipping the patties halfway through.
Are salmon patties healthy?
With only 300 calories per patty, 10 grams of carbohydrates and 25 grams of protein, they're definitely on the healthier side in my estimation.
My husband, Scott, gets very excited when I make these for dinner. He loves the flavor and is especially keen on that crunchy panko coating. To be honest, so do I.
The combination of the fresh and smoked salmon is rich but balanced. It's especially good with a dollop of tartar sauce and squeeze of fresh lemon.
What goes with crunchy salmon cakes?
I think you could serve these crispy fish patties with lots of things, but some of my favorite sides are:
More salmon dinner ideas you'll love: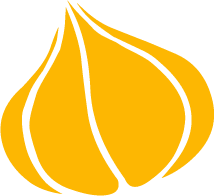 Tried this recipe? Leave a rating and review.
Your comments and shares are invaluable to me and the thousands of readers who use this site daily. If you've made the recipe, leave a star rating and review. We want to hear how you liked it.
We'd love it if you shared the recipe with your friends on social media!
Crunchy Salmon Cakes
Not your average salmon cakes! When you combine fresh and smoked salmon together it changes the profile completely. Trust me, you need this!
INGREDIENTS:
1 ¼

pounds

fresh salmon

diced into 1/4″ cubes

4

ounces

smoked salmon

diced into 1/4″ cubes

1

teaspoon

lemon zest

2

pieces

bread

¼

cup

parsley leaves

1

egg

lightly beaten

3

tablespoons

mayonnaise

1

tablespoon

whole grain dijon mustard

1

tablespoon

capers

chopped

¼

teaspoon

kosher salt

¼

teaspoon

black pepper

1

cup

panko

for coating salmon cakes

2-3

tablespoons

olive or canola oil for frying
DIRECTIONS:
FOR THE SALMON CAKE RECIPE:
In a bowl, combine the diced fresh and smoked salmon.

Place the bread and parsley leaves in a small food processor and pulse to make parsley bread crumbs.

Transfer bread crumbs to the salmon and lightly fold the breadcrumbs and lemon zest into the salmon to evenly distribute.

In a small bowl combine the mayonnaise, dijon mustard, capers, kosher salt and black pepper and stir well.

Add the mayonnaise mixture and lightly whisked egg to the salmon and fold in well to combine. Chill the salmon for 30 minutes to an hour before continuing.
FORM THE SALMON PATTIES:
Form the fish mixture into 6 equal patties and place them on a rimmed baking sheet. (Use my easy method for forming salmon patties so they won't fall apart). Refrigerate for half an hour so the patties have a chance to set.

Place panko in a shallow bowl and place a salmon cake on top. Sprinkle extra panko over the fish cakes, lightly pressing so the panko sticks to the salmon. Transfer to the baking sheet.
FRY THE SALMON CAKES
Place a skillet over medium heat to preheat the pan. (I used a cast iron skillet, but non-stick and regular fry pans work too.) Add a tablespoon of oil – oil should slick across the surface of the pan and moire.

Work with no more than 2 salmon cakes at a time. Fry on one side for 2-3 minutes.

Place one hand on top of the salmon cake and carefully edge a spatula under the cake. Gently turn the cakes over and continue to fry for an additional 2-3 minutes.

Set cakes on a tray lined with paper towels. Continue with the other cakes.

Serve salmon cakes with lemon wedges and tartar sauce if desired.
NUTRITION:
Calories:
304
kcal
|
Carbohydrates:
10
g
|
Protein:
25
g
|
Fat:
18
g
|
Saturated Fat:
3
g
|
Polyunsaturated Fat:
7
g
|
Monounsaturated Fat:
7
g
|
Trans Fat:
0.04
g
|
Cholesterol:
87
mg
|
Sodium:
482
mg
|
Potassium:
572
mg
|
Fiber:
1
g
|
Sugar:
1
g
|
Vitamin A:
317
IU
|
Vitamin C:
13
mg
|
Calcium:
47
mg
|
Iron:
2
mg
Pin it for later!
SaveSave