Apple Walnut Granola Clusters
Have you ever made granola from scratch? It's simpler than you think and the results are very tasty. Here's an easy apple walnut granola recipe that's simultaneously crunchy and chewy with lightly sweet clusters of oats, flax and toasted nuts tossed with chewy sweet golden raisins and dried apples. This simple fruit, oats and honey granola is pressed into a sheet pan, baked and crumbled into delicious bite sized granola clusters.
I love homemade granola. It's healthier than most sweet breakfast options, goes great with yogurt and I'll admit, I'm always nabbing a bit to munch on when I'm feeling snacky. Do you do that too?
Trouble is, that plain granola is usually made more for sprinkling on to something, than eating out of hand.
Like this apple juice variety, or this maple pecan and this pistachio date granola. Don't get me wrong. They're all very good recipes and ideal for morning breakfasts, but they're not conducive for nibbling at three in the afternoon.
These granola clusters are made for snacking. They break apart into bite sized bullions that are satisfyingly crunchy, chewy and lightly sweet.
Because we're just flipping the "official switch" into fall, I flavored these granola clusters with apples and golden raisins in a nod to the season.
The binder is a combination of almond butter, honey and maple syrup with a shower of cinnamon or apple pie spice to tickle your nose and tastebuds.
Ingredients for apple walnut granola clusters
Old Fashioned Rolled Oatmeal
Walnuts
Wheat Germ
Flax Seed (optional)
Dried Apple Rings (the puffy kind)
Golden Raisins
Creamy Almond Butter
Honey
Brown Sugar
Canola or Vegetable Oil
Cinnamon (you can also substitute apple pie spice)
Vanilla
About some of the ingredients
Old Fashioned Rolled Oatmeal: I used Quaker oats in my granola clusters, but if you're following a gluten free diet, be sure to use a certified gluten free oatmeal. I don't recommend instant oats in this recipe as they're more processed and don't have the same look or chew.
Wheat Germ – is actually the part of wheat that helps the plant generate new wheat and it's loaded with vegetable proteins, fiber and healthy fats. Wheat germ helps lower the absorption of cholesterol too. Check the date on your container, because if stored too long, it can go rancid. If you're gluten intolerant, you can skip the wheat germ in this recipe, otherwise, you'll want to use it.
Flax Seeds – These tiny, nutty seeds have antioxidant properties and can eliminate some disease causing free radicals. The seeds can go rancid if you keep them for too long, but it's much more likely if your flax seeds are ground vs. whole. Whole flax can last for weeks or a few months at room temperature and longer if you store it them in the fridge or freezer.
Walnuts – These crunchy nuts are loaded with omega-3 fats and have higher levels of antioxidants than most foods. It's important to toast the walnuts for about 10 minutes before adding them to the oats and honey granola to amplify their crunchy factor. Don't skip it.
Dried Apple Rings – I found my dried apple at Sprouts Market in the bulk foods department. They were puffy (almost like a marshmallow), pliable and soft with a tart apple flavor. There are lots of different types of dried apples, but try to find this type for the granola clusters recipe.
Honey – You can use most any type of honey for this recipe, but I'd avoid ones with a stronger flavor profile. I used Nature Nate's.
Almond Butter – I recommend using an organic almond butter without any stabilizers or fillers (the kind where you have to stir the layer of oil on top to mix it in. I used Trader Joe's. Almond Butter is rich in vitamins, minerals and antioxidants, but it isn't a low calorie food. That's ok, as we only use 1/2 cup in the whole granola clusters recipe.
Spices – I used cinnamon to spice this homemade granola, but you could use apple pie spice, which is a combination of cinnamon, nutmeg and allspice, instead.
How to make apple walnut oats and honey granola
Toast the oatmeal and walnuts on separate sheet pans in a 350° oven for 10 minutes.
Reduce the oven temperature to 300°.
Roughly chop the walnuts.
Combine the toasted oats, walnuts, wheat germ and flax seeds, chopped apples and raisins in a large bowl and mix to combine.
Combine the almond butter, oil, honey, brown sugar and cinnamon in a saucepan and heat over medium to medium high heat, stirring occasionally, until the brown sugar dissolves and the ingredients are well combined. Stir in the vanilla.
Pour the almond butter mixture over the oatmeal mixture and stir well so that the granola ingredients are well mixed.
Transfer the homemade granola mixture to a baking pan lined with parchment paper and press the granola into an even and tight layer.
Bake for 25 to 30 minutes.
Let the baked granola cool for one hour in the pan.
How to make granola clusters
Remove the granola from the pan by lifting the edges of the parchment paper.
Use your clean hands to break the granola into bite-sized clusters.
Add the remainder of the diced apple and raisins and gently toss together.
Store apple walnut granola clusters in an airtight container.
This apple walnut granola clusters together because it's been baked in a tight "cake". Breaking it apart after cooling is what makes the clusters.
Variation:
If you wanted a looser, sprinkling granola instead of granola clusters, you could spread it out on a parchment lined half sheet pan to bake. However, if you do this, I recommend adding all of the apple and raisins after the oats and honey granola has baked and cooled. This will keep the fruit softer and moister.
FAQs
How long will apple walnut granola clusters last?
This granola stays crunchy for a week or more, but the longer it sits, the chewier it becomes — which isn't a bad thing at all.
Can I freeze granola clusters?
I've never tried to freeze granola, but theoretically, it should work.
Are granola clusters healthy?
In terms of actual "health factors" like vitamins, minerals, antioxidants etc. Yes. However, keep in mind that it's not a low calorie food. It is nutrient and calorie dense. Each serving is a little over 1/3 cup of granola clusters.
How does it taste?
I mean, YUM!
What I like about this homemade granola recipe is that it's not overly sweet, it's very crunchy and chewy and is very satisfying as an afternoon snack.
Actually, who am I kidding… every time I walk by the jar, I reach in to snag a granola cluster or two.
Obviously, they're also really good mixed with a morning bowl of yogurt with fruit, but I tend to classify apple walnut granola clusters in the same camp as trail mix. Meant for eating on the go. So keep a bag tucked in your purse or gym bag for snacking emergencies.
More homemade granola recipes: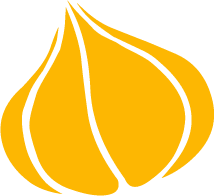 Tried this recipe? Leave a rating and review.
Your comments and shares are invaluable to me and the thousands of readers who use this site daily. If you've made the recipe, leave a star rating and review. We want to hear how you liked it.
We'd love it if you shared the recipe with your friends on social media!
Apple Walnut Spice Granola Clusters
These chewy, crunchy granola clusters make an irresistible snack and tasty morning breakfast with yogurt and fruit. I add additional chopped dried apples and golden raisins after breaking the homemade granola into clusters.
INGREDIENTS:
2

cups

old fashioned rolled oatmeal

1

cup

walnuts

chopped

½

cup

wheat germ

1

tablespoon

flax seed

optional

1 ½

cups

dried apple

finely diced, divided

½

cup

golden raisins

½

cup

creamy almond butter

⅓

cup

honey

¼

cup

brown sugar

2

tablespoons

canola or vegetable oil

1

teaspoon

cinnamon

can substitute apple pie spice

1

teaspoon

vanilla
DIRECTIONS:
Evenly spread the oatmeal on a sheet pan in an even layer. On another baking sheet, spread the walnuts into a single layer. Bake for 10 minutes until lightly toasted.

Reduce the oven temperature to 300°

In a large bowl, combine the oatmeal, walnuts, wheat germ flax seed, 1 cup of dried chopped apples and raisins. Toss to combine.

In a small saucepan combine the almond butter, honey, brown sugar, canola oil and cinnamon. Heat just to boiling and cook, stirring constantly for about 1 minute until the brown sugar has dissolved. Remove from heat and stir in the vanilla.

Pour the almond butter mixture into the oatmeal mixture and work with a rubber spatula or your clean hands until thoroughly combined.

Transfer the granola to the baking pan and use your fingers to press the mixture firmly and evenly into the pan. Bake for 25-30 minutes.

Allow granola to cool for an hour before breaking into clusters. Chop the remaining 1/2 cup of apples and toss them with the granola clusters. The apples baked into the granola will firm up in the oven, while the freshly chopped ones stay soft.

Store at room temperature in an airtight container.
NUTRITION:
Calories:
403
kcal
|
Carbohydrates:
53
g
|
Protein:
9
g
|
Fat:
21
g
|
Saturated Fat:
2
g
|
Polyunsaturated Fat:
10
g
|
Monounsaturated Fat:
7
g
|
Sodium:
23
mg
|
Potassium:
454
mg
|
Fiber:
7
g
|
Sugar:
34
g
|
Vitamin A:
4
IU
|
Vitamin C:
1
mg
|
Calcium:
96
mg
|
Iron:
3
mg
"Pin It" For Later!