Pumpkin Spice Granola Bars
You may have noticed that it's October and if you scan back through the last month or so of posts, you haven't seen a single "pumpkin" recipe. No pumpkin lattes, no muffins or breads, no smoothies or oatmeals — none of it. I am vehemently opposed to pumpkin before October.

Starbucks, Dunkin and the rest of them have ruined pumpkin season for those of us who have more patience than a 2-year old. I think they're in bed with the same people that require Black Friday to start the week before Thanksgiving and the Christmas displays that show up at Target before the kids go back to school. Calm down, people — we're gonna get there….
Now, that we've crossed the October divider, I'm very gingerly dipping my toe in the "holiday" flavor scene with these Pumpkin Spice Granola Bars.
To be fair — there's no pumpkin in these bars… unless you count the pumpkin seeds, and I do. Instead, the flavor comes from the spices that scent your holiday pie. Cinnamon, nutmeg, allspice, a bit of cloves and ginger.
Granola is one of those things I prefer making at home – which is why you'll find several renditions here at Garlic & Zest. It's cheaper than buying the "artisan" stuff for $8 and you can flavor it however you like!
I made these into bars, but you can just as easily make a crumbly granola to spoon over your morning yogurt. Instead of pressing it firmly into a pan, spread it out on a cookie sheet and toast it, then store it in an airtight container. Either way, you're assured a crispy, chewy granola with a subtle nod to autumn.
If you have school-age kids, these granola bars make a great addition to their lunch box, or an after school snack — and they also act as a convenient on-the go breakfast or mid-afternoon pick-me-up for us worker bees!
More granola recipes you'll love: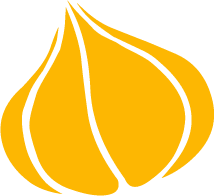 Tried this recipe? Leave a rating and review.
Your comments and shares are invaluable to me and the thousands of readers who use this site daily. If you've made the recipe, leave a star rating and review. We want to hear how you liked it.
We'd love it if you shared the recipe with your friends on social media!
Pumpkin Spice Granola Bars
Easy to make granola with a touch of pumpkin spice for the season!
INGREDIENTS:
1

teaspoon

cinnamon

¼

teaspoon

ginger

ground

½

teaspoon

nutmeg

ground

⅛

teaspoon

allspice

ground

⅛

teaspoon

cloves

ground

¼

teaspoon

kosher salt

3

tablespoons

butter

½

cup

honey

¼

cup

brown sugar

1

teaspoon

vanilla

2

cups

rolled oats

not quick cooking

1 ½

cups

pecans

chopped

½

cup

wheat germ

¾

cup

pumpkin seeds

pepitas

1

cup

golden raisins
DIRECTIONS:
Preheat the oven to 350°. Spray a 8 x12 inch baking sheet with vegetable spray and line the bottom with parchment paper. Set aside.

Spread the oats and pecans in an even layer on a baking sheet and toast in the oven for 10-12 minutes. Set aside.

Reduce the oven temperature to 300°.

In a small bowl, stir together the cinnamon, ginger, nutmeg, allspice, cloves and salt. Set aside.

In a small saucepan over medium heat combine the butter, honey and brown sugar, stirring constantly until the butter has melted and the sugar is dissolved. Stir in the vanilla and the spice mixture and set aside.

Transfer the oats and pecans to a large bowl. Add the wheat germ, pumpkin seeds and golden raisins and toss to combine. Pour the honey mixture over the oat mixture and stir until well coated. Pour the granola mixture into the prepared pan and press evenly and firmly into the pan. Bake the granola for 25-30 minutes or until light golden brown. Remove from oven and cool to room temperature — at least 2-3 hours.

Remove from the pan and cut into bars or squares. Store in an airtight container for up to 5 days.
NUTRITION:
Calories:
300
kcal
|
Carbohydrates:
39
g
|
Protein:
5
g
|
Fat:
15
g
|
Saturated Fat:
3
g
|
Cholesterol:
7
mg
|
Sodium:
78
mg
|
Potassium:
278
mg
|
Fiber:
4
g
|
Sugar:
23
g
|
Vitamin A:
95
IU
|
Vitamin C:
0.7
mg
|
Calcium:
33
mg
|
Iron:
1.9
mg