Cornmeal Crusted Veggie Burgers
This veggie burger recipe is far from one note. It's got flavors and textures that combine to make a very satisfying burger. With sweet potato, brown rice, and canned white beans, a bevy of spices and a crunchy cornmeal crust, it's a meatless burger, you'll crave.
OK, if you're a true carnivore, the idea of a meatless "burger" is probably unorthodox at the least, heresy at worst. An affront to everything a burger stands for. Like Jimmy Buffett croons, "Not zucchini, fettuccine or bulgur wheat, but a big, warm bun and a huge hunk of MEAT!" So why then am I making Veggie Burgers? In a word — my daughter, Emily.
She requested it. You see, many of her roommates and friends fall into the vegan, vegetarian, pescatarian spectrum of eating. She wanted to cut back on meat and try some new ways of eating. I listened, harrumphed and stuck her request in my back pocket… So, here we are — months later — and nothing… So….
I'd never actually made a veggie burger before, unless you count those Portobello burgers from a few years ago. I researched a few different methods — some calling for grains like quinoa or farro, others focusing on lentils and beans. I ended up going with a combo of vegetables, grains and beans. Does that sound weird? It wasn't. It was delicious.
I'll admit when I was mixing it all together I was dubious, the mixture sure didn't look like any burger I'd ever seen before. It was loaded with healthy vegetables, grains and legumes. Flavored with onions, garlic smoked paprika, cumin and chipotle powder. But what would it taste like?
I made up the patties, chilled them a bit so that they'd hold their shape better while frying and dipped them in cornmeal to create a crunchy crust against the soft interior of the burger. I used a cast-iron skillet and a bit of coconut oil to fry them — but olive oil would work well too.
The key to any good burger is how you build it — and I went all out with lettuce and tomato, sliced red onion and mashed avocado. This is a two-handed affair. It's so loaded with ingredients, one hand just won't cut it. Emily gave this a hearty nod of approval — she couldn't speak because her mouth was full.

More burger and slider recipes: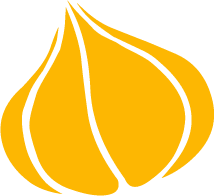 Tried this recipe? Leave a rating and review.
Your comments and shares are invaluable to me and the thousands of readers who use this site daily. If you've made the recipe, leave a star rating and review. We want to hear how you liked it.
We'd love it if you shared the recipe with your friends on social media!
Cornmeal Crusted Veggie Burgers
With a crispy exterior and soft, satisfying middle, these veggie burgers deliver flavor.
INGREDIENTS:
1

large

sweet potato

15

ounces

great northern

or cannellini beans

1

onion

diced fine

2

cloves

garlic

minced

2

cups

kale leaves

tough stems removed, finely chopped, packed

1

cup

rice

cooked and cooled to room temp, I used tri-color rice from Trader Joe's

1

teaspoon

cumin

¼

teaspoon

paprika

¼

teaspoon

chipotle powder

dash

cayenne pepper

½

teaspoon

kosher salt

¼

teaspoon

black pepper

freshly ground

3

tablespoons

olive oi

l or coconut oil, divided

½

cup

cornmeal
To serve
hamburger rolls

avocado

mashed

tomatoes

sliced

onion

sliced

lettuce leaves

ketchup

mustard

barbecue sauce
DIRECTIONS:
Preheat the oven to 400 degrees and bake the sweet potato for 30-40 minutes until cooked through and soft. Remove the skin and transfer the potato flesh to a medium bowl. Mash the potato with the back of a fork. Add the beans and mash them into the potato mixture. Set aside.

In a large skillet (preferably cast iron), heat one tablespoon of the oil over medium high heat. Add the chopped onion and saute for 1-2 minutes until slightly softened. Add the garlic and kale and cook for an additional 2-3 minutes until kale is wilted. Stir in the cumin, paprika, chipotle, cayenne, kosher salt and black pepper. Transfer the kale mixture to the potato mixture. Add the rice and stir to combine. With your hands or a burger press, form the potato mix into patties. Refrigerate for half an hour to help firm them up a little.

Meanwhile, add the cornmeal to a shallow dish. Add one tablespoon of oil to the cast iron skillet and heat over medium – medium high heat.

Carefully coat the patties in the cornmeal mixture and add to the hot pan. Cook patties for 4-5 minutes per side until they are crispy and browned on the outside. Carefully transfer the patties to a platter and assemble the burgers with your favorite condiments.
NUTRITION:
Calories:
247
kcal
|
Carbohydrates:
38
g
|
Protein:
4
g
|
Fat:
8
g
|
Saturated Fat:
1
g
|
Sodium:
209
mg
|
Potassium:
220
mg
|
Fiber:
2
g
|
Sugar:
1
g
|
Vitamin A:
2355
IU
|
Vitamin C:
28.5
mg
|
Calcium:
51
mg
|
Iron:
1.3
mg
Don't Forget To "Pin It" For Later!