Make your own, homemade granola with this easy, healthy recipe loaded with whole grains, nuts, seeds and dried fruit. You can vary the ingredients according to what you have on hand, but you'll definitely want this crunchy pistachio date granola in your cupboard for quick and easy breakfasts.
Yogurt on its own is B-O-R-I-N-G! Maybe it's because I don't buy the flavored kind, instead opting for the big 3-pound vat of plain Greek. That doesn't mean I don't doctor it up. I lean towards add-ins like fresh fruit, a swirl of honey or jam and something for texture. Something chewy and crispy at the same time. Something like this crunchy pistachio date granola.
At the market recently, I surveyed the granola offerings and was floored to see how much they were charging for about 1 1/2 cups of granola. Depending on the brand, pricing ranged from $3.89 to nearly $8.00. For granola. What?! Seriously? It's granola not caviar!
Not that it matters, I make my own anyway, but HOLY COW! Eight dollars? That's what a pound of bacon costs– and let's be honest, if it's between granola and bacon — bacon wins.
So put down that over-priced pouch of processed sawdust, because making your own granola is EASY and you can control everything that goes into it.
Which means no artificial anything and it's completely customizable.
This is a not too sweet version with lots of pistachio crunch and chewy bits of dried fruit. It's exactly what I want on my morning yogurt. I've used dates and pistachios, but you can easily switch it up to whatever you have in your pantry. Almonds, cashews, pecans or walnuts would be great. Other dried fruits like raisins, dried cranberries or dried cherries are also yummy.
And this makes a big batch of granola (around 6 cups) that will keep for 2 weeks in an airtight container. Kiss your lackluster yogurt goodbye! You've just stepped up your game.
Ideas for using granola:
More granola recipes: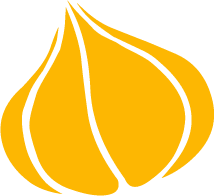 Tried this recipe? Leave a rating and review.
Your comments and shares are invaluable to me and the thousands of readers who use this site daily. If you've made the recipe, leave a star rating and review. We want to hear how you liked it.
We'd love it if you shared the recipe with your friends on social media!
Crunchy Pistachio Date Granola
Great for sprinkling onto your morning yogurt,this granola has a hint of savory from the olive oil. Add crunchy pistachios and chopped dates for sweetness!
INGREDIENTS:
2 ½

cups

rolled oats

1

cup

pistachios

roasted, shelled

½

cup

sunflower seeds

2

tablespoons

flax seeds

1

cup

sweetened flaked coconut

½

teaspoon

kosher salt

⅓

cup

orange blossom

or citrus-y honey

⅓

cup

extra virgin olive oil

or canola oil

½

cup

brown sugar

1

cup

pitted dates

finely chopped
DIRECTIONS:
Preheat the oven to 300 degrees. Line 2 large baking sheets with parchment paper and set aside.

In a large bowl combine the oats, pistachios, sunflower seeds, flax seeds, coconut and salt. Mix well and set aside.

In a small saucepan, combine the honey, oil, and brown sugar and heat over medium high heat, stirring occasionally until mixture comes to a rolling boil and the sugar is dissolved. Pour the honey mixture over the oats and stir until thoroughly combined. Add the dates and mix well.

Divide the granola between the two sheet pans and spread it out into a single layer. Bake for 10 minutes, stir the granola and arrange in a single layer again.

Bake for a second 10 minutes and stir. Spread the granola into a single layer and bake for an additional 5-10 minutes until golden brown.

Add the dates to the granola and toss to combine. Let cool to room temperature until dry and crisp. Store in an airtight container.
NUTRITION:
Calories:
158
kcal
|
Carbohydrates:
18
g
|
Protein:
3
g
|
Fat:
8
g
|
Saturated Fat:
1
g
|
Sodium:
61
mg
|
Potassium:
166
mg
|
Fiber:
2
g
|
Sugar:
10
g
|
Vitamin A:
20
IU
|
Vitamin C:
0.3
mg
|
Calcium:
20
mg
|
Iron:
0.9
mg
"Pin It For Later!"