Pineapple Macadamia Granola Bars
If you like granola, why not make it yourself. These tropical beauties are chewy, crunchy and irresistible. With real chopped macadamia nuts and crystallized pineapple, my pineapple macadamia granola bars take it to the next level.
Porridge. That's the name that was given to our oatmeal. My Scottish grandmother, Myne, makes porridge every morning for breakfast. It's what she gave her children too. To this day, my father fixes himself a big (I'm talking – barely contained) bowl of oatmeal. The kind of "full bowl" that when you slip in your spoon for that first bite, the milk oozes out over the side because the bowl has hit critical mass and the surface tension is broken by the spoon.
When you don't have time for a sit down breakfast granola bars are the answer
There's something decidedly homey about porridge, er, oatmeal. But there isn't always time to fix a proper breakfast, is there?
Unfortunately, more often than not, we live in a grab 'n go world. Such a shame.
But if you're going to grab 'n go — grab one of these little beauties. Pineapple and macadamia nut granola bars. A more portable way to get your oatmeal. And a little wheat germ – bonus!
Ingredients for Pineapple Macadamia Granola Bars
Old Fashioned Oatmeal
Slivered Almonds
Macadamia Nuts
Flaked Coconut
Wheat Germ
Butter
Honey
Almond Butter
Brown Sugar
Coconut Extract
Kosher Salt
Dried Pineapple
Dried Cranberries
I followed the basic measurements from Ina Garten's granola bars, but I used organic almond butter added to her base of honey and brown sugar. Instead of vanilla, I used coconut extract.
And tossed it all into a mixture of toasted oats, coconut flakes, macadamias and almonds. Then I added the dried pineapple to echo the tropical components and some dried cranberries for color.
Umm, nom nom! Granola bars with a tropical twist – perfect for an on-the-go breakfast. I know it's not that belly-warming bowl of porridge our mothers and grandmothers made for us – but its the next best thing!
More granola recipes you might like: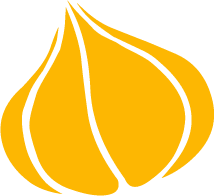 Tried this recipe? Leave a rating and review.
Your comments and shares are invaluable to me and the thousands of readers who use this site daily. If you've made the recipe, leave a star rating and review. We want to hear how you liked it.
We'd love it if you shared the recipe with your friends on social media!
Pineapple Macadamia Granola Bars
A tropical twist on an old favorite.
INGREDIENTS:
2

cups

old fashioned oatmeal

⅓

cup

almonds

slivered

⅔

cup

madadamia nuts

roughly chopped

1

cup

shredded sweetened coconut

½

cup

toasted wheat germ

2

tablespoons

unsalted butter

⅓

cup

honey

⅓

cup

organic almond butter

¼

cup

light brown sugar

packed

1

teaspoon

coconut extract

¼

teaspoon

kosher salt

½

cup

dried pineapple

chopped

½

cup

dried cranberries
DIRECTIONS:
Preheat oven to 350 degrees. Line an 8×12 baking pan with parchment paper.

Combine the oatmeal, coconut, almonds, and macadamia nuts together on a sheet pan. Bake for 10 minutes until lightly toasted. Transfer to a large mixing bowl. Add the wheat germ and toss to combine.

Reduce oven temperature to 300 degrees.

In a small saucepan over medium heat, combine the butter, honey, almond butter, brown sugar and salt. Bring to a boil stirring constantly and cook for about a minute. Remove from heat and stir in the coconut extract. Pour the mixture over the oatmeal. Add the pineapple and cranberries and using a rubber spatula, stir well to combine.

Pour the granola mixture into the prepared pan. Spread it into an even layer and press down very firmly on the granola mixture with your hands so that it forms a tight structure in the pan.

Bake for 25-30 minutes.

Cool for 2-3 hours before cutting into bars. Store in an airtight container for up to a week.
NUTRITION:
Calories:
218
kcal
|
Carbohydrates:
23
g
|
Protein:
4
g
|
Fat:
13
g
|
Saturated Fat:
3
g
|
Cholesterol:
5
mg
|
Sodium:
88
mg
|
Potassium:
171
mg
|
Fiber:
2
g
|
Sugar:
13
g
|
Vitamin A:
45
IU
|
Vitamin C:
0.7
mg
|
Calcium:
38
mg
|
Iron:
1.4
mg
"Pin It" For Later!
SaveSaveSaveSave