This inspired Asian Salmon Recipe is an easy, healthy, uber-flavorful dish that's literally ready in minutes. The flavor for this pan fried salmon recipe comes from the unique spice blend that creates a tongue tingly crust you won't get from other pan seared salmon.
I first stumbled onto this recipe for pan seared salmon on Epicurious.com about 10 years ago. It was the spice blend that originally caught my attention, and we therefore, made it strictly according to the instructions.
Since then, I've taken some liberties with the spice blend, veg (strictly whatever's in my crisper bin) and the sauce.
This Asian salmon recipe is great with rice, however, we frequently skip the extra carbs and opt to bulk up on the veggies — especially as we get nearer to swimsuit season. Spiced Pan fried salmon recipe delivers layers of flavor and you're going to want it on your table. The first layer is the spice blend.
Spice Blend For Spiced Pan Seared Salmon
Black Pepper
Cinnamon
Chili Powder
Dry Mustard
Kosher Salt
Cayenne Pepper
Ground Coriander
Curry Powder
Ground Cumin
Paprika
Sugar
Despite the list of spice ingredients for this Asian Salmon recipe, I'm willing to bet you have 80% of them already lurking in your pantry, at least I did.
The second layer of flavor comes from the Asian sauce. It's a really simple blend, but it adds that tangy, salty, sweet, umami to the fish and vegetables that takes this pan fried salmon recipe to the next level.
Pan Seared Salmon – The Secret Sauce
Low Sodium Soy Sauce
Rice Wine Vinegar
Sesame Oil
Fresh Grated Ginger
Lime
Sugar
Cilantro
Green Onion
Blend the ingredients for the sauce in a small bowl and set aside.
Note: it's important to have these first two steps prepped because the rest of this dish goes pretty fast.
Chopping Vegetables For This Asian Salmon Recipe
The most important part about chopping the vegetables is to chop the bell peppers and mushrooms into roughly the same bite sized pieces. With broccoli, you want to break down the florets to a very small (and bite sized) chunk. This will allow the vegetables to cook evenly and makes the pan seared salmon and vegetables easier to eat.
Q: What's The Best Type Of Salmon To Use For Pan Fried Salmon Recipe?
A: The Freshest Fish You Can Find
Coho Salmon
Sockeye Salmon
Steelhead Salmon
Atlantic Salmon
Farm Raised Varieties
The key to any seafood recipe is to use FRESH SEAFOOD. Depending on where you live, it might be harder to come by, but you can look for those times of the year when the salmon are running and plentiful (and less expensive) to stock up and freeze your favorite varieties. If you have a Costco near you, they usually carry a good selection of salmon and always have the Coho and Sockeye in the summer months. This is a farmed steelhead fillet that I found at Costco. It comes skin-on with all the little pin bones removed — thanks for doing the work for me, Costco!
Seasoning the Spiced Pan Seared Salmon
Liberally sprinkle the spice blend over the fish, about 1 to 1 1/2 teaspoons per fillet.
Use your fingertips to rub the spices into the flesh, so that the flesh is completely coated.
Don't worry about covering the skin side with the spice rub, it's not necessary.
How Long Do I Stir Fry Vegetables?
Stir frying is a quick process and once the sesame oil is heated and giving that moire effect in the pan, it's ready for the vegetables.
Start with the bigger vegetables like the peppers, mushrooms and broccoli. Saute them for 1-2 minutes before adding in the aromatics and a few tablespoons of the Asian sauce.
When the larger vegetables are crisp tender, add the ginger, garlic, green onions and sauce. Cook for an additional 1-2 minutes then cover tightly with a lid and remove from the heat. When you cover thepan with the lid and let it rest, it actually continues to cook and steam the vegetables, consequently by the time the salmon is done, the vegetables will be perfect.
3 Things You Can Do To Prevent Salmon From Sticking To The Pan
This is a common question and I think most people have trepidation about cooking seafood because of the "sticking factor".
Use enough oil to cover the bottom of your pan. It doesn't have to be a lot of oil, but there should be enough to evenly coat the area that the fish will cook in.
Heat the oil in the skillet BEFORE you add the fish. This is SO IMPORTANT. If you add fish or chicken or anything to a cold skillet and heat it up, it will stick. Preheating the pan AND the oil will give it that teflon-like coating so that you won't struggle with a spatula trying to wrestle it out of the pan.
Let the fish TELL YOU when it's ready to flip. Wait, what??? Yes. The fish will let you know when it's ready to flip. Pan seared salmon is ready to flip, when it easily releases from the pan. If the fish resists, let it cook for another 30 -45 seconds and try again.
I wish we had a scratch n' sniff website because the aroma of this pan fried salmon recipe is one that makes you want to grab a fork and eat it NOW. But you know… manners… So to serve, pile the veggies on a platter (or individual plates) and top with the pan seared salmon. Drizzle the extra Asian sauce over the salmon and vegetables and sprinkle on some cilantro and green onions to garnish.
More Easy Salmon Recipes:
More Low Carb Recipes:
Affiliate links below for cool swag you might want to use for this recipe. If you make a purchase, you don't pay any more for the items and I get a few bucks for turnpike tolls.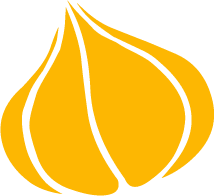 Tried this recipe? Leave a rating and review.
Your comments and shares are invaluable to me and the thousands of readers who use this site daily. If you've made the recipe, leave a star rating and review. We want to hear how you liked it.
We'd love it if you shared the recipe with your friends on social media!
Spiced Pan-Seared Salmon
Not your every day salmon! This one has loads of flavor from the spice blend and a delicious Asian Inspired vegetable medley!
INGREDIENTS:
For the Spice Rub
¼

teaspoon

black pepper

¼

teaspoon

cinnamon

1

teaspoon

chili powder

1

teaspoon

mustard powder

1

teaspoon

salt

⅛

teaspoon

cayenne pepper

1

teaspoon

curry powder

1

teaspoon

ground coriander

1

teaspoon

ground cumin

½

teaspoon

paprika

1

teaspoon

sugar
For the Asian Sauce
1 ½

tablespoons

low-sodium soy sauce

3

tablespoon

unseasoned rice wine vinegar

1

tablespoon

sesame oil

2

teaspoons

freshly grated ginger

1

lime

zested

1

teaspoon

sugar

1

tablespoon

chopped cilantro

1

green onion

white and pale green parts only, thinly sliced
For Salmon and Veggies
1

pound

salmon fillet

skin on, pin bones removed

3

cups

bite-sized broccoli florets

2

red bell peppers

or yellow or orange bell peppers, seeded and cut into 1-2″ pieces

8

ounces

sliced mushrooms

I used shiitake, but button and cremini work well too

2

teaspoons

ginger

freshly grated

1

large

clove garlic

minced

2

green onions

thinly sliced

¼

cup

cilantro

fresh, for garnish (optional)
DIRECTIONS:
In a small bowl, combine all the spices for the rub and stir well and set aside.

In a small bowl, combine all the ingredients for the Asian Sauce, stir well and set aside.

Slice the salmon fillet, into 4 equal pieces. Sprinkle the spice rub over the flesh of the fish and use your fingers to pat and rub it in. Set aside.

Prep the vegetables, ginger and garlic and set aside.

In a large skillet (with a lid) over medium high heat, add 1 tablespoon sesame oil. When pan is hot, add the bell peppers, mushrooms and broccoli florets, cook for 1-2 minutes, shaking the pan occasionally. Add the garlic and ginger, green onions and 1-2 tablespoons of the Asian sauce. Stir to coat and combine. Place the lid on the pan and turn off the heat. Let the vegetables rest while you cook the salmon.

Add one tablespoon sesame oil to another pan over medium high heat. When pan is very hot, carefully place the salmon, flesh side down in the pan (be careful, it will splatter). Cook for 1-2 minutes, then using a spatula, carefully flip the fish and continue to cook for 1-2 minutes, depending on how you like your fish cooked (we like ours rare in the middle). Remove from heat.

Mound the vegetables onto a platter or individual plates and top with a piece of fish. Sprinkle with cilantro and serve with remainder of Asian Sauce.
NUTRITION:
Calories:
282
kcal
|
Carbohydrates:
17
g
|
Protein:
27
g
|
Fat:
11
g
|
Saturated Fat:
1
g
|
Cholesterol:
62
mg
|
Sodium:
879
mg
|
Potassium:
1198
mg
|
Fiber:
5
g
|
Sugar:
7
g
|
Vitamin A:
2815
IU
|
Vitamin C:
143.7
mg
|
Calcium:
64
mg
|
Iron:
3.3
mg
Pin "Spiced Pan Seared Salmon" For Later!