The best kale salad is healthy, delicious and far from ordinary! My chopped kale salad has shaved Brussels sprouts, crunchy cabbage, tart apples, crispy pancetta, toasted pecans, and sweet dried cranberries, finished with a tangy poppyseed dressing. It's similar to Chick-Fil-A's kale crunch salad, but several differences make it even better.
This is the most requested salad in our house. It's the one I make for a main course dinner that everyone loves. It's the one that holds up for days for brown bag lunches. And this chopped kale salad made my daughter shriek with delight the first time she had it.
True story – My daughter was home from college on break, and I made this one night for our dinner when my husband was away on business travel. Emily was hoping for mac and cheese and was heartily unimpressed as she watched me assembling "another kale salad" for dinner.
Then she tasted it. I heard a muffled "oh-ma-Gawd" through her very full mouth. After her second bite, she shrieked, "What did you put in here? CRACK?" Two helpings later, she pronounced it the best crunchy sweet kale salad she'd ever had.
Thus, it has taken on legendary status in our house. Emily requests it every time she's home, and even my husband, who always swerves to a cheeseburger rather than greens, enjoys this chopped kale salad and returns for seconds.
Why this recipe works:
This chopped kale salad recipe uses a blend of flavors, textures and colors making you want to go back for bite after bite.
It's a little bit salty, tangy and smoky with a sweet kale salad dressing that makes an irresistible combination.
Little indulgences in this chopped kale salad make all the difference. The crunch of the toasted pecans and salty, smoky bites of pancetta with crisp apple and chewy dried cranberries make each bite enjoyable.
It's loved by adults and kids alike.
Leftovers will last a day or two in the fridge.
Makes a great brown bag lunch or balanced dinner.
Ingredients:
Curly Leaf Kale – Curly kale can be tough to chew unless you know how to work with it. I'll show you the secret to getting perfectly tender kale every time.
Green Cabbage – You can use a small chunk of fresh cabbage cut from the head and thinly slice it, or if you're in a rush, use a bag of coleslaw from the refrigerated section.
Carrots – I prefer regular-sized carrots because it's easier (and somewhat less wasteful) to shred one whole carrot than to use baby carrots which are so small you'll end up shredding your fingers, too.
Brussels Sprouts – Part of the cabbage family, brussels sprouts can be thinly sliced or grated on a box grater for a tasty addition to the kale crunch salad.
Dried Cranberries – Use sweetened or unsweetened cranberries in this chopped kale salad.
Pecans – When toasted, pecans have a delicious maple flavor and their crunchiness in salads is irresistible.
Pancetta – is an Italian cured pork belly – that's rolled, but not smoked. It behaves the same way as bacon when fried, adding a salty kick. I buy ½" slices of pancetta from the deli and chop them before frying. You can sometimes find already diced pancetta which is fine for this recipe.
Feta Cheese – Feta has a salty, creamy crumble that pairs really well with the kale and brussels sprouts in this salad. I used crumbled feta but you can also use a block of sheep's milk feta packed in brine – just give it a quick dice.
Lemon – A little citrus zest and juice give the crunchy kale salad a pop of freshness and tanginess.
Granny Smith Apple – I like Granny Smith apples for this recipe because they're very crisp and tart. The crunchy texture and puckery flavor are a nice contrast to the sweetness of the poppyseed dressing.
Poppyseed Dressing (recipe given) – has a bit of sugar for sweetness, dry mustard and vinegar for a tangy bite and a neutral oil, which doesn't overpower the other flavors. Poppyseeds speckle the dressing for a signature look.
When you're cooking with kale in soups, stews, braises and other ways, it generally doesn't need the same type of processing that raw kale for salads does. That's because, cooking it, especially in a hot steamy or wet environment, will break down the tough fibers on its own.
Kale for a salad needs special treatment. It can very tough and unappetizing, otherwise. Here's what I do.
How to work with curly kale for salads:
Remove the thick, fibrous stem in the center of each leaf, by using a paring knife to cut it away.
If there are other tough veins in the leaves, remove them as well.
Submerge the leaves in fresh water and shake them to remove any grit or sand.
Lift the kale leaves out of the water (don't dump it – as that will just redeposit the dirt on teh kale) and transfer to a salad spinner. Spin dry and use a paper towel to dab away any excess moisture.
Place the kale on a cutting board and use both hands to mash, ball up and generally massage the kale to break down the tough fibers in the leaves. This can take 1-2 minutes, depending on your kale. The leaves will become more tender, brighter green, and smell like fresh-cut grass as you rub it. That's how you know you're doing it right.
Ball the kale tightly in one hand and slice it into thin ribbons with a sharp knife.
Treated this way, curly kale will be as tender as lettuce but still have the fibrous benefits.
Directions:
Toast the pecans in a 300° oven for about 10 minutes until toasted. Set aside.
Heat a skillet over medium high heat. When the pan is hot, add the diced pancetta and cook until crispy. Transfer to a dish lined with paper towels to absorb excess grease.
In a large salad bowl, combine the chopped kale, shredded cabbage and brussels sprouts, carrots, diced apple and cranberries. Sprinkle on the lemon juice and toss to combine.
Add the toasted pecans, crispy pancetta and feta cheese.
Drizzle three tablespoons of poppyseed dressing on the salad and give it a good toss with salad tongs. If it needs more dressing add it one tablespoon at a time, tossing after each addition. Don't overdress the salad.
Mound the chopped kale salad on individual plates with a few Granny Smith apple slices for garnish.
Pro-Tip:
Don't buy the "washed and chopped" kale bags at the grocery store. You will be disappointed.
The problem with "prepared" bags of kale is that they're not prepared correctly. The lazy food manufacturers leave the tough ribs (which are inedible) attached to the leaves.
They don't massage or make the leaves tender and thus, they are inedible. Avoid bagged kale unless you're using them in a long-cooking soup or stew.
Chopped kale salads like this one are ideal for swapping out one ingredient for another and the variations are endless. Here are a few of our favorites:
Swaps and Substitutions:
Swap dried cranberries for golden raisins or dried cherries.
Substitute red cabbage for green cabbage.
Swap toasted pecans for other nuts like walnuts, sliced almonds, pine nuts, or chopped Brazil nuts. (Fun-Fact: When you chop Brazil nuts into smaller pieces to toss in a salad– people ALWAYS think they're macadamia nuts — and get excited – like you're giving them a really special treat. Obviously, don't try this switcheroo with anyone who has nut allergies).
Can't have nuts? Sunflower seeds, pepitas or other seeds are a great substitute.
Add protein to the salad for a more complete meal. We like it with rotisserie chicken, leftover pork tenderloin, shrimp or even hard-boiled eggs.
Use other types of cheese. This works well with queso fresco or diced fresh mozzarella. You can also use crumbled blue cheese for a sharp tang.
Add crunchy toppings to the sweet kale salad recipe, like croutons, crispy wontons or tortilla strips.
Round the salad by adding cooked and cooled whole grains like rice, quinoa or farro.
Use another dressing like balsamic and olive oil or a simple lemon vinaigrette.
Swap the granulated sugar for honey or maple syrup in the dressing.
FAQ's
Can you eat raw kale as a salad?
Raw kale makes an excellent salad if you know how to prepare the kale. The tough stems must be removed and the kale should be aggressively massaged with clean hands until the leaves are bright green, tender, and grassy smelling.
How do you finely chop kale for salad?
After massaging the kale leaves, ball them up tightly and use a sharp knife to slice the ball into thin ribbons. When the leaves are compressed like this, it's easier to get thin slices, which are easier to eat.
Do you need to massage chopped kale?
Kale should be massaged and THEN chopped. Not the other way around.
What is the best way to soften kale for a salad?
Kale must be aggressively massaged, bunched, rubbed and mashed with clean hands to break down the tough fibers in the leaves. This treatment should take 1-2 minutes. You'll know when it's done correctly because the kale leaves will turn dark, rich green and have a grassy, fresh scent.
Storage:
You can store leftover chopped kale salad in an airtight container for up to two days in the refrigerator.
If you want to eat this cabbage and kale salad all week (for brown-bag lunches), store the mix-ins (nuts, pancetta, cheese) in separate containers and keep the dressing in a jar with a screw-top lid. Assemble the greens, mix-ins and dressing just before serving to keep everything fresh and flavorful.
What our tasters said:
"It's impossible not to like this salad — there's so much going on! So many flavors and textures. I could eat this every day." – Carol
"Each bite has something different and I love how crunchy the cabbage is in the chopped kale salad." – Elizabeth
"I could never get bored eating this. The taste is incredible!" – Sarah
Depending on your diners' appetites, this can be a side salad or a main course dish. Here are a few ways we like to round it out.
What goes with kale cabbage salad?
Serve cheddar chive popovers or these 3-ingredients drop biscuits with the chopped kale salad.
Add a few leftover chicken or steak slices to garnish the chopped salad.
Warm French bread with a wedge of Brie or Camembert.
A chilled glass of Chardonnay or Sauvignon Blanc.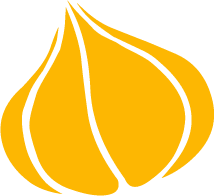 Tried this recipe? Leave a rating and review.
Your comments and shares are invaluable to me and the thousands of readers who use this site daily. If you've made the recipe, leave a star rating and review. We want to hear how you liked it.
We'd love it if you shared the recipe with your friends on social media!
Chopped Kale Salad
This is the best kale recipe for salads because of the variety of textures, colors and flavors that keep you coming back for another bite. You'll love the extras like crumbly cheese, fried pancetta, crisp apple, chewy dried cranberries and a sweet poppyseed dressing. This cabbage and kale salad is outstanding.
INGREDIENTS:
3

cups

kale

thinly sliced

1½

cups

cabbage

thinly sliced

1

large

carrot

peeled and grated

1

cup

brussel sprouts

stems removed, thinly sliced

¼

cup

dried cranberries

½

cup

pecans

roughly chopped

¼

cup

pancetta

diced

½

cup

feta cheese

1

lemon

zested and juiced

1

medium

apple

I used granny smith, sliced
For dressing
4½

teaspoons

sugar

2

tablespoons

white wine vinegar

¼

teaspoon

dry mustard

¼

teaspoon

kosher salt

1

tablespoon

onion

grated

⅓

cup

vegetable or grape seed oil

¾

teaspoon

poppy seeds
DIRECTIONS:
Preheat oven to 300 degrees.

Place pecans on a baking sheet and bake until golden brown and fragrant, about 10 minutes. Set aside.

Heat a small skillet over medium high heat. Add pancetta and cook until golden brown. With a slotted spoon transfer pancetta to a plate lined with paper towels.

In a small bowl add the sugar, vinegar, dry mustard, kosher salt, oil, grated onions, lemon zest and poppy seeds. Stir to combine.

In a large bowl, combine the kale, cabbage, brussel sprouts, carrot and cranberries. Add the lemon juice to the salad and toss to combine. Add pecans, pancetta and feta cheese.

Dress the salad with enough dressing to coat the greens evenly, but don't overdo it. Start with 2-3 tablespoons and toss well. If there's leftover dressing, save it for another salad. Divide the salads among plates and tuck several apple slices into one side of the salad. Serve.
NOTES:
Want to cut the sugar? Stevia is a good replacement.
NUTRITION:
Calories:
359.71
kcal
|
Carbohydrates:
28.15
g
|
Protein:
8.94
g
|
Fat:
26.19
g
|
Saturated Fat:
6.35
g
|
Polyunsaturated Fat:
7.87
g
|
Monounsaturated Fat:
10.01
g
|
Trans Fat:
0.02
g
|
Cholesterol:
26.45
mg
|
Sodium:
468.05
mg
|
Potassium:
561.25
mg
|
Fiber:
7.88
g
|
Sugar:
16.77
g
|
Vitamin A:
8414.93
IU
|
Vitamin C:
92.86
mg
|
Calcium:
269.91
mg
|
Iron:
2.08
mg
"Pin It" For Later!
SaveSave
SaveSave