Pearl Barley and Kale Salad
Looking for healthy salad recipes? Here's one that's decidedly different. Pearl barley salad uses this sturdy, delicious ancient grain as the backbone of this chopped salad recipe. This chopped kale and barley salad is loaded with fresh, crunchy vegetables that won't wilt under the homemade lemon dijon dressing, making it an excellent choice for picnics, cookouts and a week of brown-bag lunches.
This post has been updated since its original publication in 2014 for recipe, article and photos.
Types of Barley for Barley Salad
Pearl barley is a chewy, nutritious grain you're probably more familiar with in soups and stews, but it's also a hearty choice for many healthy salad recipes. Pearl barley is the one most commonly used in recipes, but there are other types as well — and you could easily substitute them here.
What Type Of Barley Is Healthiest?
Hulled Barley – is the most nutritious, because most of the whole grain is still intact, with only the outermost hull removed. This form can take an hour or more to cook.
Pearl Barley – Still very nutritious, but lacking the outer hull and bran layers, it takes less time to cook. I used pearl barley for this chopped salad recipe, and though the traditional cooking time can be 30-40 minutes, I slightly undercook it to maintain a good chew.
Quick Cooking Barley – Also nutritious, this preparation has been steamed and rolled, so it cooks in just 10 minutes.
Best Vegetables For Chopped Salad Recipe
"Best" is a subjective term, however, to me a chopped salad should be made of sturdy vegetables. Ones that last for more than an hour. In fact, my favorite vegetables for chopped salads are the ones that can last several days in the refrigerator and maintain their flavors and crunch. Ones with the temerity and defiance not to wilt under a lemon dijon dressing. This is a chopped salad that you can make on a Sunday and brown bag for 3-4 days without missing a beat, therefore, the vegetables need to be crunchy from the get-go.
Carrots
English Cucumber
Radishes
Bell Peppers
Green Onions
Chick Peas
Kale
Kalamata Olives
Pepperoncini Peppers
These crispy, crunchy, he-man veggies have the same stoic backbone as a teacher on the first day of school. The kalamata olives, and pepperoncini are brined and pickled, meaning they'll hold up well, too. For more variety, try these veg for their staying power:
More Sturdy Vegetables For Pearl Barley Salad
Zucchini
Summer Squash
Fennel
Broccoli Florets
Cauliflower Florets
Jalapeños or other spicy peppers
Vidalia Onions
Corn off the Cob
Edamame
Peas
What Not To Use In Pearled Barley Salad*
Since, this salad is meant to hold up for several days, let's talk about what I didn't use in it.
Tomatoes (too much watery goo will weep from them).
Mesclun or fine-leaf lettuces (once dressed, they absorb the dressing and slump faster than Charlie Brown after Lucy pulls the football away).
Nuts, croutons, seeds or tortilla strips which are good the first day, but resemble a sponge the next.
Cheese — within a few hours, there is something decidedly slimy and suspect about it.
Proteins – like diced chicken, pork, beef, shrimp, tofu, egg are best added just before serving
*Note: These mix-ins would be great in the barley and kale chopped salad — but should only be added the day of consumption. Also, by adding a few extras at the last minute, you can change up the flavors of this chopped salad recipe all week long — and never get bored eating the same thing again and again.
Lemon Dijon Dressing Ingredients:
Garlic
Lemon (Zest & Juice)
Dijon Mustard
Splash of Pepperoncini Pickling Juice
Kosher Salt
Black Pepper
Olive Oil
Parsley
Making Lemon Dijon Dressing
The heft of this pearl barley salad demands a saucy, piquant vinaigrette and this one delivers. My lemon dijon dressing includes a solid douse of juice from the pepperoncini jar for a tangy, bright flavor.
In a small bowl or glass measuring cup, combine the garlic, lemon zest, dijon mustard, lemon juice, pepperoncini juice, salt, pepper and olive oil.
Whisk until emulsified.
Stir in chopped parsley.
Note: this will make more dressing than is needed for this chopped salad recipe, however, any extra can also be used on other salads, grilled or steamed vegetables, or drizzled over a piece of chicken or fish.
More Whole Grain Salads:
More Healthy Salad Recipes: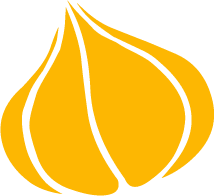 Tried this recipe? Leave a rating and review.
Your comments and shares are invaluable to me and the thousands of readers who use this site daily. If you've made the recipe, leave a star rating and review. We want to hear how you liked it.
We'd love it if you shared the recipe with your friends on social media!
Healthy Pearl Barley and Kale Chopped Salad Recipe
This chopped salad can be made ahead of time and is portable. Great for pot lucks and picnics, but also a delicious vegetarian option for brown-bag lunches.
INGREDIENTS:
1

cup

pearl barley

1

teeaspoon

salt

2

large

kale leaves

½

cup

celery

1-2 stalks, diced

¼

cup

red onion

finely diced

1

carrot

peeled and grated

½

english cucumber

diced

½

red bell pepper

seeded and diced

½

yellow bell pepper

seeded and diced

3

radishes

cut into matchsticks

3

scallions

white and pale green parts, thinly sliced

1

15 ounce can

chick peas

rinsed and drained

½

cup

kalamata olives

pitted and quartered

⅓

cup

pepperoncini peppers from a jar

sliced, the seeds are fine, but discard the stems
For the vinaigrette
2

cloves

garlic

minced

1

lemon

1½

tablespoons

dijon mustard

2

tablespoons

juice from pepperoncini pepper jar

½

teaspoon

kosher salt

½

teaspoon

freshly ground black pepper

½

cup

extra virgin olive oil

2

tablespoons

chopped parsley
DIRECTIONS:
Cooking Barley:
In a medium saucepan, bring the water to a boil. Add salt and stir in the barley. Partially cover the pot with a lid and reduce heat to simmer. Cook, stirring occasionally, for 15 – 20 minutes. Spoon out a few grains of barley and test them for doneness. You're looking for a bit al dente — not mushy or overcooked. If it needs a few more minutes, let it simmer, but if it's tender and chewy, remove from heat and strain through sieve. Rinse with cold water and set aside to continue to drain and cool to room temperature.
How To Prepare Kale For A Salad:
Remove the tough stems from the kale. Massage the kale with both hands, rather aggressively, breaking down the tough, chewy fibers until the kale is tender and grassy smelling. Bunch the kale tightly into a ball and chop it very finely with a sharp chef's knife or santoku. (You may have to do this in several bunches, depending on the size of your hands — mine are liliputian.)

Transfer the kale to a large bowl and add the celery, red onion, carrot, cucumber, bell peppers, radishes, scallions, kalamata olives, chick peas and pepperoncini peppers.
Make the vinaigrette:
Zest the lemon with a microplane grater and transfer to a bowl or glass measuring cup. Slice the lemon in half and squeeze the juice into the bowl. Add the chopped garlic, dijon mustard, pepperoncini juice, salt, pepper and olive oil. Whisk briskley until the dressing is emulsfied. Add the chopped parsley and stir to combine.
Assemble the chopped salad recipe
Add cooled barley to the vegtable mixture and toss to combine thoroughly.

Add about 1/4 cup of the vinaigrette. Toss the salad completely and taste before adding more dressing. Do not over-dress the salad. Add dressing 1-2 tablespoons at a time until the salad is well dressed but not goopy or wet. Adjust seasoning to taste. Serve immediately or store in an air-tight container in the refrigerator. Keeps for up to five days. Serve chilled or at room temperature.
NOTES:
I ended up with some leftover dressing (which I will use on another unsuspecting vegetable).
NUTRITION:
Calories:
334
kcal
|
Carbohydrates:
35
g
|
Protein:
6
g
|
Fat:
21
g
|
Saturated Fat:
3
g
|
Sodium:
494
mg
|
Potassium:
396
mg
|
Fiber:
8
g
|
Sugar:
3
g
|
Vitamin A:
4230
IU
|
Vitamin C:
74.5
mg
|
Calcium:
67
mg
|
Iron:
1.8
mg
Pin "Healthy Pearl Barley and Kale Chopped Salad Recipe For Later!