Take your potluck in a new direction with this tasty Asian Rice Salad. Dotted with dried apricots and crunchy peanuts, this easy wild rice salad with homemade soy and ginger dressing recipe is tangy, sweet and delicious!
If you want to switch up your usual summer sides with something flavorful and easy to make, you'll love this Asian wild rice salad with ginger soy dressing. This healthy summer salad goes excellent with Asian-style chicken or tequila pork tenderloin and is delicious with seared tuna.
This recipe starts with wild rice, which is not rice at all. It's an aquatic grass. I wrote about its origins in this post for Green Bean and Wild Rice Salad. Wild rice is slightly nutty and chewy, the perfect base for this cold rice salad.
Ingredients for Asian wild rice salad
Wild Rice
Water
Orange Juice
Carrots
Celery
Dried Apricots
Scallions
Dry Roasted Peanuts

I use equal parts water and orange juice for cooking rice to add a little citrus nuance. Since wild rice takes longer to cook than white and brown rice, you'll want to get it on the stove before you prep the other ingredients.

While the rice simmers, you can pull together the rest of the veg. The basis for this Asian rice salad starts with a little grated carrot and finely diced celery. (save the celery leaves for later – they're really good).
Finely chopped dried apricots add a sweet tart flavor to this wild rice salad recipe. You can also try other dried fruit like golden raisins, dried cherries or chopped dried plums, but if you have dried apricots on hand, use 'em.
Combine the apricots, carrots and celery in a bowl with chopped scallions and toss to combine.
When the wild rice is cooked, strain it through a fine mesh strainer and let the rice cool to almost room temperature. (It can still be warm, you just don't want to add hot rice to the vegetables, otherwise they'll wilt and won't have the same texture).
Toss the wild rice with the veggies and apricots.
We like a little crunch in our salads and peanuts (especially Virginia peanuts because they're larger and crunchier) are my favorite, though you could also use toasted cashews or even almonds if you prefer.
Soy and ginger dressing
The ginger soy dressing is what makes this Asian rice salad so special. Its got a healthy dose of freshly grated ginger, minced garlic, olive oil AND toasted sesame oil, soy sauce (or use Tamari to make it gluten free), rice wine vinegar and honey. You can substitute agave for the honey to make it a vegan salad dressing recipe. The flavors in the easy Asian salad dressing really pop and give this wild rice salad recipe that distinct Asian flavor.
Assembling the wild rice salad
Toss the peanuts and dressing with the salad and sprinkle with reserved chopped celery leaves. You can serve it at room temperature or chilled and it works great either way. This is one of those dishes that no one sees coming. They don't expect the flavors. They don't anticipate the crunch and it's one that you'll go back to again and again.
How long will Asian rice salad keep?
Though its best served the first day, it will keep in the refrigerator for 3 days — and is better if you add the chopped peanuts just before serving.
Asian wild rice salad with ginger soy dressing is a great side dish for barbecues, potlucks and picnics or a delicious main course for vegetarian and vegan eaters (substitutions included).
More rice recipes you might like: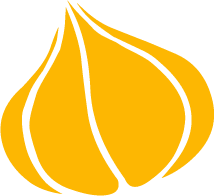 Tried this recipe? Leave a rating and review.
Your comments and shares are invaluable to me and the thousands of readers who use this site daily. If you've made the recipe, leave a star rating and review. We want to hear how you liked it.
We'd love it if you shared the recipe with your friends on social media!
Asian Wild Rice Salad
Served warm or at room temperature, this easy wild rice salad is packed with good things.
INGREDIENTS:
For The Rice Salad:
1

cup

wild rice

2

cups

water

2

cups

orange juice

1

large

carrot

peeled and shredded

1

stalk celery

cut into 1/4″ dice (reserve celery leaves for garnish)

½

cup

dried apricots

cut into 1/4″ dice

3

scallions

sliced

?

cup

dry roasted peanuts

chopped
For The Asian Dressing:
1

tablespoon

grated ginger

2

cloves

garlic

minced

1

tablespoon

olive oil

2

tablespoons

sesame oil

2

tablespoons

soy sauce

(or tamari for gluten free)

3

tablespoons

rice wine vinegar

1

tablespoon

honey

(substitute agave for vegan)
DIRECTIONS:
Add the rice, water and orange juice to a medium saucepan and heat over high heat. Cover and reduce heat to a simmer. Cook for 45-60 minutes or until rice is tender. Transfer rice to a mesh strainer and drain excess liquid. Set aside to cool.

In a small bowl, whisk together the ginger, garlic, olive oil, sesame oil, soy sauce, rice wine vinegar and honey. Set aside.

In a large bowl, combine the carrot, celery, apricots and scallions. Add the rice and peanuts and toss to blend. Add 2-3 tablespoons of the dressing and taste for seasoning. If salad needs more seasoning or seems dry add dressing one tablespoon at a time. Chop the reserved celery leaves (about 1 tablespoon) and sprinkle on top of the salad.

Serve warm or at room temperature.
NOTES:
Leftovers keep well in an airtight container in the refrigerator for up to 3 days.
NUTRITION:
Calories:
295
kcal
|
Carbohydrates:
42
g
|
Protein:
7
g
|
Fat:
11
g
|
Saturated Fat:
1
g
|
Sodium:
414
mg
|
Potassium:
544
mg
|
Fiber:
3
g
|
Sugar:
17
g
|
Vitamin A:
2650
IU
|
Vitamin C:
43.7
mg
|
Calcium:
40
mg
|
Iron:
1.4
mg
"Pin It" For Later!