Green rice is a traditional Mexican side dish seasoned with fresh herbs and mild poblano peppers, giving it a distinctive flavor and beautiful green hue. This Mexican green rice recipe (Arroz Verde) pairs perfectly with tacos, enchiladas, grilled meats and seafood.
I love rice because it's a blank canvas ingredient. You can transform it into so many things, from savory to sweet. It's equally at home across all cuisines, from Indian and Asian to Italian and Mediterranean; the list is endless.
Today I'm sharing a traditional Mexican preparation for rice that I think you'll love.
What is green rice?
Green rice (arroz verde) is a common Mexican or Latin American dish made from aromatics like onion and garlic, mild (or spicy) green peppers, fresh herbs such as cilantro or parsley and water or broth.
Why you'll love this green rice recipe:
This fresh, vibrant side dish has flavors you can't get from a boxed rice mix. They're subtle, not overpowering, but very distinct.
It pairs well with any Mexican-inspired dishes.
You can customize this recipe according to your tastes.
It's made from fresh ingredients, nothing fake.
This green Mexican rice is even better the next day.
Ingredients needed to make Arroz Verde:
Long Grain White Rice – use any brand you like.
Poblano Pepper – this is a mild green pepper, not too spicy with a Southwestern flavor.
Garlic – for an aromatic pop of flavor.
Vegetable Oil – for sweating the vegetables and rice.
White Onion – you can also use yellow onion, though white is the traditional aromatic for Mexican cooking.
Romaine Lettuce – just one leaf — adds a brightness and green color to the rice.
Cilantro – for a fresh herbal flavor.
Kosher Salt – we prefer Diamond Crystal, but you can also use Morton's kosher salt. Morton's salt crystals are denser by volume, and therefore saltier. You may need to scale back.
Chicken Broth – You can use my homemade Leftover Rotisserie Chicken Stock or low-sodium store bought.
The recipe for this green rice isn't difficult, but it does have several steps. I advise reading the post first before you start cooking (it's a 7-minute read).
This recipe starts with soaking and rinsing the rice. It's an optional step but very typical in many Latin households.
Soaking rice in hot water and then rinsing it yields a softer, fluffier end product. Not all Mexican cooks soak their rice first, however, preferring to simply rinse it.
If you're in a hurry, skip the soak and rinse to go straight to the skillet. However, your rice will have a firmer texture.
How to soak and rinse rice
Place the rice in a small bowl.
Cover the rice with hot tap water (the hottest you can get, but not boiling water).
Set aside to soak for 10-15 minutes.
Transfer the rice to a fine mesh strainer to drain.
Rinse the rice under cold tap water until the water runs clear.
Set aside to continue to drain.
You want the rice to be as dry as possible before cooking. Just before cooking the rice, my trick is to blot the bottom of the mesh strainer with paper towels to soak up any remaining liquid.
The next step is charring the poblano peppers and whole garlic cloves.
If you have a gas stovetop or grill, scorching the poblanos directly over the flame is easy. (See photo above).
Charring the vegetables
Heat the grill or stove to a medium high heat. Rest the poblano peppers on the grates and let them cook for 1-2 minutes per side, turning every so often until the outside of the peppers are charred and the flesh is soft.
Transfer the peppers to a bowl and cover them tightly with plastic wrap so the steam is trapped. Set aside to cool.
Place whole, unpeeled garlic cloves in a skillet over medium-high heat and cook for 4-6 minutes, turning the cloves every minute until they are charred and slightly softened. (See photo below).
You might be tempted to skip charring the vegetables, but that would be a mistake. Charring adds a beautiful smoky flavor and softens the garlic's pungency.
What if I don't have a gas stove or grill?
If you don't have a live flame option, you can char the poblano peppers under the broiler about 4″ from the heating element and cook for 2 minutes, flip and cook for 2 minutes more.
Another option is to line a skillet with foil and cook the poblanos and garlic cloves over medium-high heat, turning until they're blackened.
Handling the charred vegetables
Once the poblano has cooled enough that you can touch it without being burned, slough off the charred skins by holding the pepper in one hand while running your fingers down the length of it with the other. The charred skin will peel right off.
Cut a slit in the side of the pepper and open it up.
Discard the stem and seeds.
Remove the papery skins from the garlic and discard.
How to make Mexican green rice
Add the chopped onion, charred and peeled poblano pepper, garlic, romaine lettuce, cilantro and one cup of the chicken broth to a blender. Puree until smooth.
Heat the oil in a heavy skillet over medium-high heat. Add the rinsed and dried rice and cook for several minutes (5-6), occasionally stirring until the rice is lightly toasted and golden.
Carefully pour the poblano pepper mixture into the center of the rice (it may splatter).
Cook for 2-3 minutes so the rice starts absorbing the green sauce.
Stir in the remainder of the chicken stock (or broth) and bring to a boil.
Reduce the heat to medium-low and cover tightly to simmer for 12-15 minutes or until the liquid has been absorbed. (You'll see green steam vents on the surface of the rice).
Move the skillet off the heat and rest for 10-15 minutes with the lid on the pot. As you let the rice rest, it steams in the pot, absorbing the moisture.
Fluff with a fork and combine any bits of green sauce left at the bottom of the pan with the rice. Garnish and serve.
Pro-Tip:
If you want to get a head start on your arroz Verde recipe, prep the poblano peppers and garlic up to 3 days ahead. Store in an airtight container in the refrigerator.
Variations and substitutions
For greener rice, add a second poblano pepper.
Add a charred, peeled, deseeded jalapeno or serrano chile pepper to the blender for a spicy kick. Garnish with additional sliced or minced peppers.
Add extra charred poblano pepper to the green rice with corn kernels. This is a typical Mexican variation.
Make it vegan by swapping chicken broth for vegetable stock or broth.
Serve with a sprinkle of queso fresco or a dollop of Mexican crema or sour cream.
Storage Tips
Store leftover rice in an airtight container in the refrigerator for up to 5 days or in the freezer for up to a month.
FAQ's
Can I use brown rice or other types of rice for this recipe?
I wouldn't substitute brown rice as it has a much longer cooking time. Long-grain white rice is the best choice for making Arroz Verde.
What happens to rice if I don't soak it.
Nothing will "happen." It just may not be as fluffy as the soaked version.
This simple, classic rice recipe is perfect with any Mexican or Mexican-inspired food—even a plain chicken breast perks up to a side of Arroz Verde.
What to serve with this recipe for green rice
What our tasters said about this green Mexican rice
"It's fragrant and flavorful but doesn't overpower. You could pair arroz verde with just about anything" – Jean
"I can't believe how good this is. Not spicy, but you can taste the poblano and herbs." – Scott
"Oh, Wow! I love this rice — and it has such a natural soft green color." – Gerry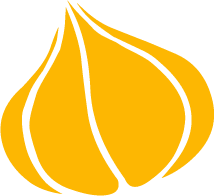 Tried this recipe? Leave a rating and review.
Your comments and shares are invaluable to me and the thousands of readers who use this site daily. If you've made the recipe, leave a star rating and review. We want to hear how you liked it.
We'd love it if you shared the recipe with your friends on social media!
Green Rice (arroz verde)
Green rice (a.k.a. Arroz Verde) is a tasty Mexican side dish that's easy to make w/ white rice, poblano peppers, cilantro, garlic & onions. This flavorful recipe is great with tacos, enchiladas & more.
SPECIAL EQUIPMENT:
1 heavy skillet with lid

8-9″ in diameter with 3″ sides
INGREDIENTS:
1

cup

long grain rice

hot water

1

medium – large

poblano pepper

2

cloves

garlic

in their skins

1

tablespoon

vegetable or canola oil

2

tablespoons

white onion

chopped

1

romaine lettuce leaf

torn into pieces

¼

cup

fresh cilantro

stems and leaves, about 5-6 sprigs

¾

teaspoon

kosher salt

2

cups

chicken broth

divided
DIRECTIONS:
Transfer the rice to a small bowl and fill with hot water until the rice is completely covered. Set aside to soak for 15 minutes.

While the rice is soaking, char the poblano pepper.
TO CHAR PEPPER ON GAS GRILL OR GAS STOVETOP:
Heat the gas grill to 500° (or turn on your gas stovetop to highand place the pepper directly over the flame. Cook for 6-10 minutes, using tongs to flip and turn the poblano until the outside of the skin is completely charred and blackened. Transfer to a bowl and cover tightly with plastic wrap. Set aside to cool.
TO CHAR POBLANO PEPPER IN THE OVEN:
Arrange the top shelf to within 5-6 inches of the heating element. Heat the broiler to 500° and place the pepper on a baking sheet lined with tin foil. Cook the pepper, until the skin starts to blister and char, about 2 minutes per side. Turn the pepper as you go so that every part starts to blacken. Transfer the poblano to a bowl and cover tightly with plastic wrap. Set aside to cool.

After the poblano has cooled enough that you can handle it, peel the pepper by sloughing off the blackened skin with your hands
CHAR THE GARLIC:
Place a small skillet on the stovetop over medium high to high heat and add the garlic cloves. Cook the garlic for about 2 minutes per side, using tongs to flip them until the garlic is slightly tender and has blackened char marks on the skin. Set aside to cool. Remove the skins and discard.
RINSE THE RICE:
Pour the soaked rice through a sieve and run cold water over the rice until the water runs clear (not cloudy) Set aside for the rice to dry very well. (I've found that mesh sieves tend to hold water after rinsing, so after the rice has rested for 5-10 minutes, grab a paper towel or clean hand towel and pat the bottom of the sieve to soak up the excess water.
MAKE THE GREEN RICE:
Add the peeled and seeded poblano peppers, garlic, onion, romaine lettuce, cilantro, kosher salt and one cup of chicken broth to a blender. Blend until the pepper mixture is smooth.

Heat the oil in the skillet over medium high heat. Add the rinsed and dried rice and cook, stirring occasionally, until it starts to turn lightly golden.

Spread the rice in an even layer on the bottom of the skillet and gently add the green poblano pepper mixture and cook for about 2-3 minutes.

Add the remaining 1 cup of chicken broth and bring to a boil. Reduce the heat to low, cover the pot and continue to simmer the rice for 12-15 minutes until the liquid has absorbed and the surface of the rice forms steam vents in the surface.

Remove the rice from the heat and allow to rest with the lid on for an additional 10-15 minutes. Remove the lid and fluff the rice wit a fork. Serve.
NUTRITION:
Calories:
147
kcal
|
Carbohydrates:
27
g
|
Protein:
3
g
|
Fat:
3
g
|
Saturated Fat:
0.4
g
|
Polyunsaturated Fat:
1
g
|
Monounsaturated Fat:
1
g
|
Trans Fat:
0.01
g
|
Cholesterol:
2
mg
|
Sodium:
585
mg
|
Potassium:
121
mg
|
Fiber:
1
g
|
Sugar:
1
g
|
Vitamin A:
554
IU
|
Vitamin C:
23
mg
|
Calcium:
19
mg
|
Iron:
0.5
mg
Pin it for later!