You'll love my easy green bean wild rice salad. It's a delightfully different side dish that's brimming with fresh, concentrated flavors like oil-packed sun dried tomatoes, briny kalamata olives, vibrant green beans and soft, fresh mozzarella chunks. Earthy wild rice is nuttier with more texture than the long-grained variety and stands up to the Mediterranean flavors in this Italian rice salad. The sherry shallot vinaigrette adds a soft, tangy, hum to each bite.
What is wild rice?
Wild rice isn't a rice at all. It's actually an aquatic grass that grows in areas of lakes and rivers between 2 and 4 feet deep. Originally from the Great Lakes regions of the US and Canada, there are also 2 other varieties Zizania texana and Zizania latifolia cultivated north of San Antonio, Texas and Asia, respectively. Zizania texana is an endangered wild rice and therefore isn't commercially available. Zizania latifolia, (a.k.a. Manchurian rice) was once grown in China as a grain, however, now it's cultivated as a vegetable, due to its greens. California and Minnesota produce most of the commercially available wild rice and is usually cultivated in patty fields, while Canada usually gets its harvest from natural bodies of water. It's this version, Zizania aquatica, provides the nutty, chewy base for this Italian wild rice salad.
How to cook wild rice
When you cook other rices (long-grain, short-grain) there's generally a standard 2:1, rice to water ratio prescribed. With wild rice there is no ratio, just make sure the rice is covered by at least one inch of water.
Bring a pot of water to a boil.
Add the wild rice, reduce the heat to a rapid simmer and partially cover the pot with the lid.
Cook for 40 minutes, stirring occasionally, then lift the lid and take a peak. The cooking times for wild rice vary and you want to look for visual and textural clues to test for doneness.

As the rice cooks, the grains will split open, revealing their light, creamy interior.
The texture of the rice should be tender, but toothsome. Undercooked wild rice is unappetizing and tough to chew, you want a happy-medium for this wild rice salad.

When the majority of the rice grains have popped and the texture is firm, but chewy, it's ready. (Note: it can take anywhere from 40-60 minutes to cook wild rice.)
Drain the rice well in a colander, then transfer back to the original pot it was cooked in and cover with a lid. Let the rice steam for about 10 minutes, then remove the lid and let it cool to room temperature.
Read more about how to cook perfect wild rice in this article.
How NOT to mess up this wild rice salad
Before adding the wild rice to the rest of the salad it should be cooled to room temperature and fairly dry. If the rice is hot and more on the wet side, the Italian rice salad will be more sticky and gluey, especially after adding the sherry shallot vinaigrette — that's not what we're going for. Additionally, hot or warm rice will cook the green beans and soften the crunchy radishes.
To quickly cool wild rice:
Spread the rice on a half sheet pan in a thin layer and let it rest for about 10 minutes. This will cool the rice more quickly and excess moisture will evaporate, making it drier and less sticky.
Green beans may not seem like a natural pairing with wild rice, but in this wild rice salad, it works. If you don't have fresh green beans, you can use frozen ones, just be sure to defrost them first. You won't need to cook them, because frozen green beans are blanched and shocked beforehand. If you're using fresh green beans, you'll have to do it yourself. Here's how.
Blanching and shocking green beans:
Trim the beans and cut them into 1/2″ to 1″ pieces (or bite sized).
Bring a pot of water to a boil. Add a teaspoon of salt once it's come to a rolling boil.
While the water is heating, set up an ice bath by filling a bowl with ice and water. Set aside.
Add the beans to the water and cook for 3-4 minutes, or just until crisp-tender. (I usually pull one out of the water with a pair of tongs and bite into it for doneness.
Use a kitchen spider or slotted spoon to transfer the blanched beans to the ice bath and submerge them in the water. This step is important because:

Shocking stops the beans from cooking.
Submerging in ice water, "sets" the bright green color.

Drain the water and ice from the beans and pat them dry with a paper towel. (This is important because, if the beans are wet when you add the dressing to the Italian rice salad, the water droplets will prevent the sherry shallot vinaigrette from clinging to the beans, which means less flavor.)
In addition to wild rice and green beans, I've added some tasty Italian and Mediterranean favorites to this salad.
Ingredients for Italian wild rice salad
Fresh Green Beans or Haricots Verts (I used haricots verts, which are the long, thin French variety green bean)
Sun-Dried Tomatoes (packed in oil)
Fresh Mozzarella Cheese
Kalamata Olives
Scallions
Radishes
Italian Parsley
Oil packed sun-dried tomatoes add a sweet, chewy flavor and texture that pair well with the heartiness of the wild rice. Kalamata olives add a tangy, briny bite and the creamy, fresh mozzarella chunks are velvety little pillows that meld beautifully with the rest of the ingredients. Scallions, radishes (I like mine cut into julienne) and Italian parsley add a triumvirate of sharp flavors in the wild rice salad to counter-balance the rest.
This delectable sherry shallot vinaigrette is really delicious over the Italian wild rice salad, but you can also use it on a plain green salad, spooned over grilled meats or tossed with steamed veggies. It's very versatile.
Sherry shallot vinaigrette ingredients:
Shallot
Pommery Mustard (or Whole Grain Dijon Mustard)
Italian Seasoning
Kosher Salt (Note: if your Italian seasoning has salt in it, you can skip the extra Kosher salt)
Crushed Red Pepper Flakes
Sherry Wine Vinegar
Extra Virgin Olive Oil
Pommery mustard is an old-fashioned grained mustard with whole mustard seeds. The most notable Pommery mustard is made in Meaux, France and comes in an earthenware crock. If you've got some, use it, otherwise, Maille makes a whole grain version that works well in the wild rice salad. Another option, if you're in a pinch, use spicy brown mustard (Gulden's or other similar), it's not quite the same, but don't let that prevent you from making this tasty side dish.
Assembling and serving the salad
To assemble the salad, combine the cooled rice with the other prepared vegetables and add the sherry shallot vinaigrette. Toss well to combine. Taste for seasoning and adjust as necessary with salt, pepper or more Italian seasoning.
Serve this simple side dish immediately, at room temperature, or chilled. It keeps well for up to 3 days in the refrigerator, but I prefer to enjoy it on the first day. Any leftovers make a great lunch with diced, leftover chicken or pork.
What to serve with Italian wild rice salad:
More easy rice salad recipes you might like: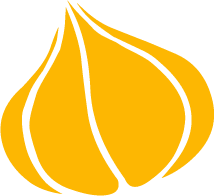 Tried this recipe? Leave a rating and review.
Your comments and shares are invaluable to me and the thousands of readers who use this site daily. If you've made the recipe, leave a star rating and review. We want to hear how you liked it.
We'd love it if you shared the recipe with your friends on social media!
Italian Wild Rice Salad with Sherry Shallot Vinaigrette
A chewy whole grain salad. Delicious on its own or as a tasty side dish to grilled meats or a roast.
INGREDIENTS:
FOR ITALIAN WILD RICE SALAD
1

cup

wild rice

1

teaspoon

salt

½

pound

green beans or haricots verts

trimmed (can also use thawed frozen green beans), cut into 1/2″ to 1″ pieces

3

scallions

thinly sliced

3

large

radishes

julienned or thinly sliced

½

cup

sun-dried tomatoes packed in oil

chopped

1

cup

fresh mozzarella

cut into bite sized cubes

⅓

cup

kalamata olives

seeds removed, quartered

2

tablespoons

Italian parsley

chopped
FOR SHERRY SHALLOT VINAIGRETTE:
1

small

shallot

minced

1

tablespoon

pommery or whole grain mustard

1

teaspoon

Italian seasoning

½

teaspoon

kosher salt

⅛

teaspoon

crushed red pepper flakes

optional

1½

tablespoons

sherry wine vinegar

or white wine vinegar

4

tablespoons

olive oil
DIRECTIONS:
FOR THE WILD RICE:
Fill a 3 quart saucepan about 3/4 full with water and bring to a boil. Add the salt and wild rice and stir. Reduce the heat to a medium simmer and place the lid askew on top of the pot, so that steam can escape. Cook for 40-50 minutes until the rice is tender, but still a bit chewy. (consult the package directions).

Pour the rice through a fine mesh sieve and give it a shake to ensure all the liquid drains out. Return the rice to the pot you cooked it in and cover tightly with the lid. Let the rice steam for about 10 minutes, then remove the lid, fluff the rice with a fork and let it cool to room temperature.

While the rice cools, assemble the rest of the salad.

If you're using frozen green beans, measure out about 2 cups and transfer to a large bowl to thaw and skip the next 4 steps.
BLANCH AND SHOCK THE BEANS:
If you're using fresh green beans, Bring a small pan of water to a boil and while the water heats, cut the beans into 1" pieces. Add 1 teaspoon of salt to the water once it boils and then add the green beans. Cook the beans for 3-4 minutes or until crisp tender.

Set up an ice bath: Fill a medium bowl with equal parts water and ice and set aside.

Use a kitchen spider or slotted spoon to transfer the cooked green beans to the ice bath to stop the cooking and retain the bright green color.

Drain the beans and pat dry completely with paper towels. Set aside.
MAKE THE SHERRY SHALLOT VINAIGRETTE:
In a small bowl, combine the shallots, mustard, Italian seasoning, kosher salt, crushed red pepper flakes, vinegar and olive oil. Whisk to combine and set aside.
ASSEMBLE THE SALAD:
In a large bowl, combine the sliced scallions, radishes, sun dried tomatoes, kalamata olives and fresh mozzarella. Toss to combine.

Add the cooled rice to the vegetables and gently toss to mix the ingredients. Add the dressing and chopped parsley. Toss again and serve. Salad can be served at room temperature or chilled.
NOTES:
This salad will hold up for several days in the refrigerator — even with the dressing. I actually think it's better the second day. Because I like to maintain the crunch of the almonds, I typically garnish this salad just before serving.
NUTRITION:
Calories:
285
kcal
|
Carbohydrates:
27
g
|
Protein:
10
g
|
Fat:
16
g
|
Saturated Fat:
4
g
|
Cholesterol:
15
mg
|
Sodium:
877
mg
|
Potassium:
400
mg
|
Fiber:
4
g
|
Sugar:
3
g
|
Vitamin A:
719
IU
|
Vitamin C:
18
mg
|
Calcium:
134
mg
|
Iron:
2
mg
Pin "Italian Bean Wild Rice Salad" for later!