This easy peach scone recipe is a Southern favorite. Buttery sweet biscuits, jammed with juicy fresh Georgia peaches and chopped Southern pralines. They're soft, tender and super buttery. You'll love the rubbly sparkling sugar crust and hidey-holes of nutty brown sugar praline throughout. Sweet, but not overdone. I served them to my family extended family last weekend to RAVE reviews. Trust me, you WANT these peach praline butter scones this weekend.
Contains affiliate links.
To some people, this combination of peaches and pralines might seem "out there", but I grew up in the South, where pralines are ubiquitous and peaches are known as the un-official summertime fruit. Honey sweet peaches come into their prime from July to August and their honeyed sweetness even stretches into early September. Since you can get sugary, maple-y, Southern pecan pralines year-round, this peach praline scones recipe is a natural pairing and is especially delicious with a morning cup of coffee or served as a sweet treat for brunch.
The skinny on peaches and Southern pralines
What's the difference between Clingstone and Freestone peaches?
Freestone peaches:
In Virginia, our local peaches were the freestone variety which means that the pit sits "free" inside the peach and oftentimes falls out on its own when the fruit is cut in half. Freestone peaches are incredibly easy to peel (and you'll want to peel them for this butter scones recipe), the fuzzy skin pulling away from the flesh in wide patches. When ripe, freestone peaches will have a slight "give" when you press into the flesh
Clingstone peaches:
Clingstone peaches are very sweet and perfumed, but in contrast to the freestone variety, their pits are securely anchored to the fruit and their skin holds like glue to the flesh. You'll have to use a vegetable peeler to remove the skin from clingstone peaches. I've also noticed that clingstone peaches seem harder and more firm, even when ripe, so it's sometimes more difficult to tell when they're ripe compared to the freestone variety, so give it a sniff — if it's fragrant, it's likely ready to use.
What are pecan pralines?
Google "Southern candy" and one of the first results will be pralines. It's a classic confection that was invented in France, but perfected in Louisiana and is now claimed throughout the Southern U.S. as their own. This sweet treat was originally a sugar coated almond. When a French ex-pat tried to recreate her favorite candy recipe in Louisiana, she had to make do with the ingredients available to her. Namely pecans (pronounced pi-cahn, not pee-can), brown sugar and molasses. The rest is history. If you live in an area where pralines are sold in the local market, feel free to use them in this recipe, otherwise, they're quite simple (and fairly quick) to make at home (recipe given).
How do you say praline?
Ah, the classic toe-may-to / toe-mah-toe debate. I've heard these sugared pecans referred to as pray-leens as well as prah-leens. My unscientific survey found that in the midwest and down through Texas, this classic confection is called pray-leens, while folks from Virginia, the Carolinas and down through Louisiana use the more drawl-y prah-leen. Either way, they're delicious.
This recipe is adapted from Sara Foster's, The Foster's Market Cookbook, which is one of my favorite Southern inspired cookbooks. The buttermilk scones are hers, though I've halved the recipe and added a bit more salt to compensate for the sweetness of the Southern pralines. I've also included extra toasted pecans, because the deep nuttiness pairs so well with the fresh peaches.
Ingredients for peach scones recipe:
Cake Flour
Sugar
Baking Powder
Baking Soda
Salt
Butter
Buttermilk
Pecan Pralines
Toasted Pecans
Peaches
Cream (optional)
Sparkling Sugar (optional)
Tips:
If you don't have cake flour hanging out in your pantry, check out this easy homemade cake flour from Sally's Baking Addiction. You can also make the recipe for peach scones with regular AP flour, but cake flour makes a more tender scone.
Brushing the cream over the scones before baking them lends a rustic, deep golden color to the scones. Typical butter scones are fairly light in hue, but these have a darker sheen. You can skip it if you like, but I thought you'd like to know the purpose of the cream.
Sparkling sugar lends a surface crunch to the Southern peach praline scones, which my tasters loved. Again, it's optional, but good.
Use a biscuit technique for butter scones
Scones are nothing more than sweetened (usually), flavored biscuits, which means you'll follow a biscuit making technique that starts with very cold butter and a dry flour and leavener mix. Start by cutting the butter into the flour until you have pea sized bits of cold butter scattered throughout the dry ingredients. During baking, steam from the butter expands and creates layers in the scones, so little pea-sized pockets of whole butter are a good thing. I always start by cutting the butter into small 1/2″ cubes, before adding it to the dry ingredients, to give it a little head-start. After that, you can use several methods to create those pea sized pieces…
Ways to cut butter into flour
Use a pastry cutter, which is a little handheld gadget that has several thin wires or blades attached to a handle. Rock and press the blades into the butter and flour to break up the butter and create a rubbly, sandy appearance.
Use two sharp knives and literally cut the butter by running the knives through the butter/flour mix almost like a pair of scissors cutting through the mix. This can be a tedious method, but it does work.
Freeze the butter, then use the large holes on a box grater and grate it into the flour, then mix well until you have a sandy, crumby mixture.
Use a large holes on a box grater. This is by far the quickest and easiest method. Just add the ingredients to the work bowl and give it 8-12 quick pulses, just until you have a fine crumb mixture.
How to make Southern peach praline scones
Add the chopped Southern pralines and toasted pecans to the flour/butter mixture (be sure the pecans aren't hot — they should be at room temperature). Adding the pecans and chopped candies to the flour mixture before the wet ingredients will make it easier to evenly distribute throughout the dough.
Add the buttermilk to the scones recipe and mix just to combine. It's ok if there's still some floury bits that haven't been blended yet.
Add the chopped peaches (try to chop peaches finely, less than 1/2″ pieces) to the dough and mix quickly with your hands to distribute the fruit throughout the dough.
Flour a work surface and place the dough on top of it. Lightly flour your hands and the top of the dough to prevent it from sticking. Fold and flatten the dough over 3-4 times, but don't over-work.
Pat the peach scone dough into a round about 1″ to 1 1/2″ thick.
Use a biscuit cutter to cut out the buttermilk scones. Press straight down on the cutter, without twisting. If you hit a pecan or praline, use both hands to firmly press through it using the cutter.
Transfer the peach praline scones to the prepared sheet pan.
A little (optional) embellishment before baking
Use a pastry brush to coat the top of the scones with cream.
Sprinkle with sparkling sugar
Bake in a preheated 400° oven. (make sure the oven is up to temperature before adding the biscuits. (If it isn't, refrigerate the peach praline scones until it's ready to go).
The sugar and cream are an optional step, but as I described before, the cream helps the scones develop a nice golden brown top and the sparkling sugar gives it a crunchy top.
Melting pralines
Look at those lightly browned domes with sparkling tops and bits of golden peach peaking out. The smell of sweet butter scones while they're baking will make your tummy rumble. It's like walking into your neighborhood bakery — absolutely heavenly. Don't fret about the oozing bits of praline that melt into pockets of molten sugar on the silpat. That's normal. The brown sugar crusted pecans on the inside of the peach scones will fare just fine.
These beauties are best when they're served hot from the oven. Just pile them on a serving platter or tuck them into a napkin lined bread basket (but don't use a good napkin — there's so much butter, they'll invariably stain from the fats).
FAQs
How long will scones last?
Scones will last for a few days, covered and refrigerated, however they're not as good chilled or even at room temperature. Reheat them before serving for the best flavor.
How do I reheat scones?
Heat the oven to 300° and place the scones on a baking sheet. Warm them in the oven for 10-15 minutes and serve.
Can I make scones in advance?
You probably don't want to mix the entire peach scone dough recipe the day before as the pralines could melt and degrade in the moist dough environment — and peaches could leach some of their juices making the dough stickier than it should be. However, you can start the recipe the day before serving. Here's how:
Cut the butter into the dry ingredients, cover and refrigerate overnight.
I'd also advise making pralines the day before and kept in an airtight container at room temperature, so they only need to be chopped and used.
Likewise it makes sense to toast the pecans the day before as well and stored in an airtight container at room temperature.
Chop the peaches and finish the scones the day you plan on serving.
It should only take about 10-15 minutes of hands on effort with that bit of pre-planning, making this a very do-able weekend brunch recipe.
Can I freeze scones?
Yes, you can freeze the baked scones wrapped well in freezer paper for up to 2 months. Thaw and reheat before serving as described above.
What to serve with Southern praline peach scones recipe:
More easy scones and breakfast breads you might like: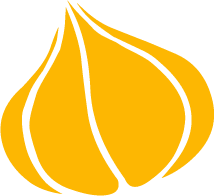 Tried this recipe? Leave a rating and review.
Your comments and shares are invaluable to me and the thousands of readers who use this site daily. If you've made the recipe, leave a star rating and review. We want to hear how you liked it.
We'd love it if you shared the recipe with your friends on social media!
Southern Pralines and Peach Scone Recipe
My mother said I was bad for making these Peach Praline Scones. My father said I was very good. You decide.
INGREDIENTS:
For the pecan praline
1

cup

light brown sugar

firmly packed

2

tablespoons

milk

1 ½

tablespoons

butter

1

teaspoon

vanilla extract

¾

cup

pecans
For the scones
2 ½

plus 1 tablespoon

cake flour

¼

cup

sugar

1

teaspoons

baking powder

¼

teaspoon

baking soda

½

teaspoon

salt

12

tablespoons

cold unsalted butter

cut into 1/2″- 3/4″ pieces

⅔

cup

buttermilk

¾

cups

peaches

peeled and pitted, chopped

¾

cup

chopped pralines

⅓

cup

chopped toasted pecans

optional

2

tablespoons

cream

optional

2

tablespoons

sparkling sugar

optional
DIRECTIONS:
MAKE THE PRALINES:
Place brown sugar, milk butter and vanilla in a heavy saucepan over medium heat. Cook until the sugar is dissolved and butter is melted. Bring mixture to a boil, stirring constantly.

Add pecans and continue to boil slowly for about 4 minutes. Remove from heat.

Drop pecan mixture by spoonfuls onto parchment paper – so that they form little rounds of pecan and melted sugar that spread out on the paper.

Cool the pralines completely before using — about 20-30 minutes.
FOR THE PEACH SCONES
Preheat the oven to 400 degrees.

Line a baking sheet with parchment paper or a silpat and set aside.

Combine the flour, sugar, baking powder, baking soda and salt in the bowl of a large food processor fitted with the metal blade to cut the butter into the dry ingredients. Pulse 10-12 times and transfer to a large bowl to continue making the dough.

Roughly chop the cooled pralines and toasted pecans and add them to the flour mixture. Toss well to combine.

Add s buttermilk and mix until just combined and dough begins to stick together. Add the peaches and fold the dough over the fruit several times until the peaches, pecans and pralines are evenly distributed throughout the dough. Be careful not to overwork the dough.

Lightly flour a work surface and turn the dough out onto it. Flatten the dough with lightly floured hands pat the scones into a 1″ to 1 1/2″ thick disc.

Use a 2″ to 2 1/2″ biscuit cutter to cut out the scones. Do not twist the biscuit cutter, as that will prevent the lift in the scones. Just press down (you may have to use two hands to get through chunks of praline) and pull the cutter straight up. Transfer the scones to the prepared pan.

Form the scraps into a ball and pat down into another disc and continue cutting scones from the scraps until they're all used.

Lightly brush the scones with cream and sprinkle each with sparkling sugar.

Bake 15-20 minutes or until golden brown and firm to the touch. Remove from the oven and serve immediately.
NOTES:
If you don't have a food processor, you can cut the butter into the dry ingredients using a pastry cutter or two knives. I've done it both ways and it's not hard, it just takes a little elbow grease.
Scones can be frozen in plastic wrap and freezer paper and will keep for up to a month. To reheat, defrost the scones to room temperature and set the oven to 300 degrees. Warm for about 10 minutes and serve.
NUTRITION:
Calories:
251
kcal
|
Carbohydrates:
24
g
|
Protein:
1
g
|
Fat:
18
g
|
Saturated Fat:
8
g
|
Cholesterol:
33
mg
|
Sodium:
133
mg
|
Potassium:
118
mg
|
Fiber:
1
g
|
Sugar:
22
g
|
Vitamin A:
415
IU
|
Vitamin C:
1
mg
|
Calcium:
51
mg
|
Iron:
1
mg
Pin "Southern Praline Peach Scones" for later!
SaveSave