Southern Style Pecan Pralines
Classic Southern style pecan pralines are a sweet, nutty confection that literally melt in your mouth. They are crumbly, not chewy, and dotted with crunchy toasted pecans in a burnished, buttery blend. They harden quickly and are gobbled up just as fast. While you'll love eating them straight up, this buttery sweet pecan candy can also be used as an ingredient in other recipes to take them to the next level.
Unfussy. That's how I'd describe homemade Southern pecan pralines. They aren't uniform or standard, but rather just clusters of crunchy toasted pecans enrobed in a blend of melted sugar, cream and butter. This crumbly, crunchy, melt-in-your-mouth confection is famous from across the South from Virginia through Texas and you can make them famous in your house too.
I first tried pralines as a kid, mistakenly thinking they were like a "blondie-fudge". Nope. No way.
These Southern pecan candies bear little resemblance to thick, dense, sink-your-teeth-into-it chocolate fudge.
Instead, real pecan pralines are firm, but not brittle or hard, crunchy, but more from the toasted nuts than the praline mixture itself. They've got a crumbly, granular, sugary texture that melts as soon as it meets your tongue.
Traditionally made with sugar, cream and nuts, this version has a a bit of molasses to give them a hearty, deep flavor that pairs perfectly with the maple flavor of toasted pecans.
In other words, these candies taste like the South.
History of pecan pralines. Where did they come from?
Though this pecan candy is well known throughout the South, it actually has its stateside origins in New Orleans… and France before that.
Created in the early 1700's by chef Clement Lassagne, the personal chef of César, duc de Choiseul, Comte du Plessis-Praslin (for whom pralines were named), the original candy was made with almonds enrobed in a sugary, caramelized coating.
From here, this nutty confection became renowned and spread across Europe, where it's taken on very different styles depending on the country that's making them.
In much of Europe, for example, they use ground nuts to make sheets of pralines which are smashed or ground to use in fillings for other decadent desserts.
In Belgium, pralines are typically formed chocolates with soft or liquid flavored fillings.
The evolution of this pecan candy in the U.S. was due to Ursuline nuns who emigrated to Louisiana in 1727 and used a similar candy-making method with local ingredients that were more readily available to them. Almonds were replaced with the ubiquitous pecan and Southern pralines came to be a heralded sweet treat.
Nowadays, you'll find as many different praline recipes as the locales who claim them.
How do you pronounce praline?
it really depends on where you're from.
Southern communities, settled by the French, go with a softer, more genteel sounding "prah-leen" with a nod to the French pronunciation of the the original Comte du Plessis-Praslin. According to my mother (who is French and happened to be a high school French teacher) the Count's name is pronounced: Pley sees praz liñ. (Thanks, Mom).
Another common pronunciation for this pecan candy (frequently used in Texas, Georgia and New England) is the anglicized "pray-leen".
No matter how you say it, the soft, Southern flavor of these sweet pecan candies is undeniable.
Different Styles of Pecan Pralines
There's no "one way" to make pralines and variations abound. Traditionally, pralines are a combination of sugar, cream, butter and nuts, but different recipes will have you using all white sugar or all brown, everything from whipping cream to evaporated milk and corn syrup (which makes it chewy and less like the traditional, classic pralines) to molasses which adds a deeper, more intense flavor.
Beyond the classic, though, you'll find pralines in a multitude of flavors from chocolate to coconut to peanut butter and beyond.
This pecan praline recipes uses a combination of sugars and molasses (for a deeper, richer flavor), whipping cream and natural flavorings.
What you'll need for Southern Pecan Pralines Recipe
Pecan Halves
Brown Sugar
Granulated Sugar
Molasses
Whipping Cream
Butter
Salt
Vanilla
Steps to make homemade pralines
You want to toast the pecans in the oven before you start the candy portion of this recipe because it goes very fast once you start. The pecans should be cooked to a medium-dark color and and smell toasty, not burnt with a maple-y aroma.
Combine the sugar, brown sugar molasses and whipping cream in a heavy bottomed saucepan and (stirring constantly) bring to a boil over medium high heat.
Boil the sugar and cream mixture for about 4-5 minutes or until it reaches the soft-ball stage (240° F). I recommend using a candy thermometer to accurately measure the temperature and take the guess work out of it.
Remove the pot from the heat and immediately stir in the butter, salt and vanilla with a wooden spoon.
Add the toasted pecans and stir the mixture vigorously for 2-3 minutes.
Spoon the pecan pralines onto a baking sheet lined with parchment paper (to prevent sticking) and let cool completely before you touch them. (You'll want to work very quickly for this last part — I say this because the praline mixture starts to harden as it cools.)
pro tips
Have all of your ingredients measured and ready to go before you start making the pralines. That includes toasting the pecans before you begin.
Unless your a candy making pro (and even if you are), use a candy thermometer to accurately measure the temperature of the caramelized sugar mixture. Just a few degrees either way will make a big difference in the overall result.
Work quickly when spooning the pecan pralines onto the parchment paper. The candy sets fairly rapidly as it cools. I recommend using two regular teaspoons for scooping. One to scoop the soft praline and the other to scrape the candy off of the spoon in one quick movement.
Caramelized sugar is as hot as molten lava (well, almost) and it will burn like the dickens. Make sure the kids and pets are out of the room and that you're being especially careful when handling the pot, spoon and candy thermometer. Just a drop on bare skin will leave you with blisters.
Do not taste the sugary praline blend when its in its liquid state — it will scorch your tongue and the roof of your mouth.
To clean the pan, fill it about halfway with hot water and then bring it to a boil on the stovetop. The boiling water will melt any crystalized sugars stuck to the pan and will dilute it sufficiently to easily wash away.
What are the white spots on my pralines?
Something you'll notice on all pecan pralines are small little white spots or "blooms" on the candy.
You might think you've done something wrong (I did), but the good news is, you haven't.
Those blooms are actually the melted sugars trying to crystallize again as the candies cool. Corn syrup can help prevent the crystallization, but it also makes the pralines soft and chewy instead of the classic firm-crumbly texture.
Those white spots are a common occurrence even in professional candy shops. So don't beat yourself up about it.
Most classic Southern pralines are roundish puddles of candy with whole pecans scattered through them. They aren't uniform or molded candies, but rather free-form jumbles.
Dropped by teaspoonfuls onto parchment paper these buttery sweet confections are perfectly imperfect in their formation.
As you get to the end of spooning out your pralines onto the parchment, the candy will already start to harden, making those last few clusters "not so pretty" at least that's been my experience.
Not to worry.
Just like the ugly or misshapen vegetables in your CSA box, they taste just as good as the pristine ones. Crumble any unsightly candies over a dish of ice cream. The flavor is amazing and no-one has to know they got the "ugly one".
Pecan praline FAQ's and variations
How long will pralines last?
Not long — I mean, who can resist homemade pecan candies? Seriously, though, they should keep in an airtight container for up to two weeks.
Can I freeze pecan pralines?
I've never made so many that I had to freeze them, but yes, you can. Let them defrost completely before serving.
Can I use pecan pieces instead of whole pecans?
Yes. The flavor is the same, though the presentation isn't quite as dramatic.
Can I use another type of nut in this praline recipe?
Yes. Though technically, they wouldn't be considered the traditional Southern praline. You can use any type of nut in this recipe. I do recommend toasting them first to bring out the best flavor.
Can I add different flavorings to the pecan candy?
Yes. You can swap out the vanilla extract with other types extracts. I would recommend maple extract (not syrup), coconut, almond or coffee.
How do I decorate pralines?
This candy is supposed to be rustic, so decorating is definitely not required, but if you wanted to add a little flair, adding a sprinkle of fleur de sel before the pralines have set would add a crunchy yin-yan to the candy. Additionally, drizzling melted dark or milk chocolate over the pralines would cover the sugar blooms and add a rich, decadent coating. Just be sure the chocolate isn't too hot before drizzling over the candies, so that it doesn't melt the praline base.
What I like about this recipe is that it's not an all-day endeavor. In fact, you can make a batch of homemade pecan pralines in a little over half an hour. If you'd like to try candy-making but don't have all the molds and special equipment necessary for it, this is a good place to start.
If you like a lot of nuts…
I actually made several batches of these pralines, some using more nuts and some with a little less.
As a confirmed nut-lover, I prefer more pecans than less, but with so many nuts, you don't get that classic round puddle of praline, but more of a rubbly cluster of pecans that's barely held together by the sugary praline mix.
If that sounds good to you, increase the pecans in this recipe to 1 1/2 cups.
What to do with pralines?
I love to eat these nutty pecan candies as a snack, but they're also great in other recipes. Here's a few of my favorite ways to use pralines:
More pecan recipes you might like:
More easy candy recipes you might like: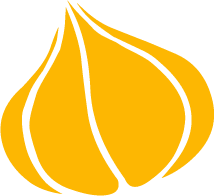 Tried this recipe? Leave a rating and review.
Your comments and shares are invaluable to me and the thousands of readers who use this site daily. If you've made the recipe, leave a star rating and review. We want to hear how you liked it.
We'd love it if you shared the recipe with your friends on social media!
Southern Style Pecan Pralines
These simple, sweet, buttery confections are a staple across the South. Pecan pralines are made with sugar, cream and toasted nuts for a one of a kind pecan candy that melts in your mouth.
INGREDIENTS:
1

cup

pecans

¾

cup

packed brown sugar

¾

cup

white sugar

1 ½

tablespoon

molasses

½

cup

heavy whipping cream

2

tablespoons

butter

1

⅛

teaspoon

salt

½

teaspoon

vanilla extract
DIRECTIONS:
Preheat the oven to 325°. Lay the pecans in a single layer on a sheet pan and bake for 10-15 minutes or until the pecans are toasted and fragrant. Set aside.

Line a baking sheet with parchment paper and set aside.

In a heavy bottom saucepan, combine the brown sugar, white sugar, molasses and whipping cream.

Bring to a boil over medium high heat, and continue to cook, stirring constantly for about 5 minutes or until it reads 240°F on a candy thermometer. Note: This is the soft ball stage (when mixture will form a soft, flexible ball when a small amount is dropped from a spoon into a bowl of cold water). The sugar mixture is like molten lava at this point — be very careful not to burn yourself.

Remove the sugar mixture from the heat and stir in the butter, pecans, salt and vanilla. Continue to stir vigorously until thick, about 2-3 minutes.

Working very quickly, use a teaspoon to scoop a spoonful of praline and transfer to the prepared baking sheet. The candy will firm up very quickly, so do not get distracted while you're doing this and work fast.

Let the candies cool to room temperature, then transfer to an airtight container to store.
NUTRITION:
Calories:
173
kcal
|
Carbohydrates:
23
g
|
Protein:
1
g
|
Fat:
9
g
|
Saturated Fat:
3
g
|
Cholesterol:
15
mg
|
Sodium:
40
mg
|
Potassium:
77
mg
|
Fiber:
1
g
|
Sugar:
22
g
|
Vitamin A:
167
IU
|
Vitamin C:
1
mg
|
Calcium:
23
mg
|
Iron:
1
mg
Pin it for later!