Peach Bread with Pralines
My family clamors for this homemade peach bread. It has the most amazing texture because it's made with yeast, but this easy praline peach bread doesn't need tons of kneading or hours or proving. Studded with sweet pecan pralines, it's great toasted and freezes well too.
skill level: beginner
This recipe doesn't require any special kneading, rolling or proving. A quick 1 hour rest and the oven does the work. This peachy yeast bread is perfect for beginner bakers and pros alike.
Whenever we have weekend company, (the kind where you change the sheets on the guest bed and make sure the bathroom has clean towels) I like to have something a little out of the ordinary to serve with breakfast. Something a little sweet and not from an Entenmann's box (no dis to Entenmann's). This praline studded peach bread is a family (and friend) favorite.
I use the same basic recipe and method as my blueberry banana bread, but swap out the bananas and berries for juicy, ripe summer peaches and pecan pralines for a sweet nutty texture.
The result is a yeasty, chewy, not too sweet, bread with tangy pops of fresh peach and molten brown sugar, pralines. This bread is wonderful when served hot from the oven, but since I'd rather be sipping coffee with my guests than elbow deep in dough, I opt for toasting slices of already baked peach bread and slathering them with butter.
Why this peach bread is different
What makes this peach bread different from other peach quick breads out there is the yeast. Most quick breads use baking powder and/or baking soda for leavening.
This peach bread recipe uses Instant Yeast (not active dry) and produces a springy crumb that's tender and slightly chewy.
The bread itself isn't super sweet, nor does it have a fruity peach flavor in the crumb. Instead, you get bite-sized chunks of fresh peach in each bite.
And let's not forget those buttery sweet pecan pralines that dissolve into caramelized pockets throughout the loaf… Heaven on earth.
What you'll need for this peach bread recipe:
All Purpose Flour
Sugar
Instant Yeast
Salt
Cinnamon
Ground Ginger
Ground Nutmeg
Warm Milk
Melted Butter
Egg
Baking Powder
Ripe Peaches
How to make yeasty peach bread
Combine the dry ingredients in a large bowl (flour, sugar, yeast, salt and spices).
In a small bowl whisk together the warm milk, melted butter and egg and stir the wet ingredients into the dry ingredients.
Cover with a clean dish towel and set aside for one hour.
Sprinkle the peach bread dough with baking powder and use your hands to mix it into the dough evenly.
Add the chopped peaches and pralines, mixing until they're evenly distributed throughout the yeast dough.
Transfer to a prepared loaf pan and bake.
Best peaches for bread
I think the best peaches are the ones available in season and locally (or as local as you can get). I live in Florida, so the best peaches for us come from Georgia. However, I was just out in Colorado and tried their palisade peaches which are AH-MAZING. Use locally grown (and therefore tree-ripened) for the best flavor.
Additionally, if you've got the grower (farmer) available, ask if the peaches are freestone or cling. The variety makes a difference in how easily they peel.
How to peel and chop peaches for quick bread
If you have Freestone peaches, it's easy to peel the peach fuzz and skin with a paring knife. The fruit practically shrugs off the the skin. Use a paring knife to make a small slit at the top of the peach by the stem, get the knife under the skin and hold the skin against the knife with your thumb, then pull the skin back.
For Clingstone peaches, you can either use a sharp vegetable peeler or blanch and shock them for a minute to get the skins to come off easily.
How to blanch and shock peaches
Bring a pot of water to a boil.
Add the peaches, and cook for one minute.
Transfer the fruit to an ice water bath (bowl filled with ice and water) to stop the cooking.
Peel the skins off with a paring knife by making a small slit towards the stem and pulling the skin away in sheets.
Tips for success
Use the proper yeast for this peach bread recipe
Be sure to use instant, NOT active dry, yeast. What's the difference? Active dry yeast needs to be dissolved in warm water to activate the leavening. Instant yeast can be mixed directly into the dry ingredients (as we've done here.) Instant yeast also doesn't need to be proved in the same (some would say, laborious) method as breads using Active dry yeast.
Make sure the milk and butter are at the right temperature
Use an Instant Read thermometer to make sure that your milk and melted butter are neither too hot or too cold. This is important because if it's too hot, it can kill the yeast and too cold won't activate it. You're looking for the sweet spot (105°-110° F or 40°-43°C) that's just right. I use my Thermapen One to get an accurate reading.
Use the right size loaf pan for praline peach bread
This peach bread recipe yields about 6 cups of dough, which is too much for the standard 8 1/2 x 4 1/2″ loaf pan and will overflow the sides as it bakes. It will fit comfortably in a 9″ x 5″ x 3″ loaf pan or another size, 4″ x 11″ x 3″ pan (which is not as common), but is the one that I used here. (I found mine at Ikea). You can also divide up the peach bread dough and use multiple mini loaf pans. Baking times will be different for different pans*.
Praline Peach Bread FAQ's
Can I use frozen or canned peaches?
Yes. If it's not the time of year for fresh peaches, I'd recommend using frozen fruit (thawed out) and chopping it into small chunks. I'm not as much a fan of canned peaches, flavor-wise, but if you drain them well and pat them dry with paper towels, they'll work in the peach bread recipe.
How do I store the peach bread?
You can keep it on the counter for a day or two, but if it will be longer, I recommend refrigerating it. (It also slices easier when its refrigerated).
Can I freeze the peach bread?
Yes. You can freeze the entire loaf or individual slices. Double wrap the bread, first in plastic wrap, then in freezer wrap. The praline peach bread will last for up to 3 months.
More quick bread recipes you might like: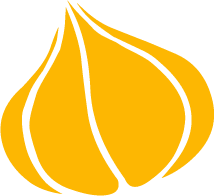 Tried this recipe? Leave a rating and review.
Your comments and shares are invaluable to me and the thousands of readers who use this site daily. If you've made the recipe, leave a star rating and review. We want to hear how you liked it.
We'd love it if you shared the recipe with your friends on social media!
Irresistible Peach Bread with Pralines
This amazing peach bread is made with a yeast-based quick bread dough that doesn't need kneading or long proofing time. It's chock full of fresh peaches and dotted with buttery sweet pecan pralines. Utterly irresistible.
INGREDIENTS:
3

cups

unbleached all purpose flour

½

cup

sugar

1

package

Instant Yeast

(not active dry)

1

teaspoon

salt

1

teaspoon

cinnamon

½

teaspoon

ground ginger

¼

teaspoon

ground nutmeg

1

cup

warm milk (105°-110°)

¼

cup

melted butter cooled to 105°-110°

1

large

egg

1

teaspoon

baking powder

1 ½

cups

diced fresh peaches

cut into 1/2″ pieces

¾

cup

chopped pecan pralines

(or substitute toasted pecans)
DIRECTIONS:
ASSEMBLE THE DOUGH
In a large bowl, combine the flour, sugar, instant yeast, salt, cinnamon, ginger and nutmeg. Whisk to combine and set aside.

Be sure that the milk and butter are at the proper temperature. Too hot will kill the yeast and too cool, won't activate it. Use an instant read thermometer to be sure it's just right.

Combine the warm milk, melted butter and egg in a small bowl and whisk together.

Immediately pour the wet ingredients into the dry ingredients and stir together until just combined. Cover the bowl with a clean dish towel and let the dough rest for 1 hour.
MEANWHILE, PREPARE THE PEACHES & PRALINES
Peel the peaches and cut into 1/2″ dice and set aside.

Roughly chop the pralines and set aside.
PREPARE THE LOAF PAN:
Preheat the oven to 350°.

Spray an 9 x 5 x 3″ loaf pan with vegetable spray. Cut a piece of parchment paper to fit in the bottom of the pan and fit it in the bottom of the loaf pan. Spray the parchment with vegetable spray and set aside.
ADD THE BAKING POWDER AFTER THE DOUGH HAS RESTED:
Sprinkle the dough with baking powder and use your hands to work it into the dough until it's combined.
ASSEMBLE PEACH PRALINE DOUGH:
Sprinkle the peaches and pralines over the dough and fold the fruit and candy into the dough until it's fairly evenly distributed.
BAKE:
Transfer the dough to the prepared pan. Bake for 55-65 minutes turning the loaf 180° about halfway through baking to ensure even cooking.

Let the loaf rest for 5 minutes in the baking tin before turning it out onto a rack to cool completely to room temperature. (The loaf slices better when you give it a chance to cool completely — but if you're impatient… no judgement here).
* FOR OTHER LOAF PAN SIZES:
If you don't have a large 9×5 inch loaf pan, you can use two 8 1/2 x 4 1/2″ pans. Cut the cooking time to 40-50 minutes then test with a cake tester for doneness. If it needs longer, add 5-8 minutes of cooking time and check again.Additional sizes: 4×11, don't adjust cooking time or temperature.For mini loaf pans: 5 1/2 x3″ reduce baking temperature to 325° and bake for 25-30 minutes. Start testing with a cake tester after that and if it needs more time, add in 5 minute increments and test again.For 4 1/4 x 2 1/4″ super-mini loaf pans reduce baking temperature to 325° and bake for 18-22 minutes, checking for doneness after that. If it needs more time, add it in 5 minute increments and test again.
NUTRITION:
Calories:
296
kcal
|
Carbohydrates:
46
g
|
Protein:
6
g
|
Fat:
10
g
|
Saturated Fat:
4
g
|
Polyunsaturated Fat:
2
g
|
Monounsaturated Fat:
3
g
|
Trans Fat:
1
g
|
Cholesterol:
33
mg
|
Sodium:
325
mg
|
Potassium:
174
mg
|
Fiber:
2
g
|
Sugar:
16
g
|
Vitamin A:
285
IU
|
Vitamin C:
2
mg
|
Calcium:
65
mg
|
Iron:
2
mg
Pin "Peach Bread with Pecan Pralines" for later!