This Hatch Green Chili Bread is so unexpected, it'll catch you off guard. At least it did to me. This chile bread is sweet with heat. A tender quick bread crumb makes it ideal for breakfast toasted with a slather of butter, snacking in the afternoon and that little bit of sweetness kind of crosses the line into dessert. Use fresh or canned hatch green chiles (or you can substitute other mild green chiles) for this recipe.
I know. I had the same thought when I heard the name of this recipe. Hatch Green Chile Bread??? However, my friend Nola, swore by it — and I mean swore like a drunken-sailor! Since Nola had obliged me with several tons (slight exaggeration) of roasted hatch chilies, I felt it only polite that I make a loaf of the Hatch Green Chili Bread that she'd been raving about. The next bout of swearing came from MY MOUTH! "What the h*#%!!!" Why had she been keeping this a secret for so long? Why hadn't she been bringing over a loaf or two each time she stopped by? What kind of friend holds out on you like that?
Each slice of this green chile bread is subtly sweet with a steady, mouth-tingling heat and it's hand-to-mouth addictive! I really wasn't expecting that. I mean, sure, it smelled wonderful while it was baking — but what bread, doesn't right? After it came out of the oven, it took all of my will power to snap a few photos before diving headfirst into this loaf!
It was pure nirvana. This Hatch Green Chili Bread crosses so many lines, it should be Donald Trump's running mate. It's a breakfast bread, it's a snack, its sweet, it's savory. I want to eat it for every meal. Could I sandwich it with monterey jack and make a grilled cheese of epic proportions? Yes. Would it make good french toast? Let's find out! Obviously I want it every time I make a batch of chili! You will too!
Meanwhile, I'm considering forgiving Nola for holding out on me for 14 YEARS! Maybe…
More quick bread recipes:


Garlic & Zest is a participant in the Amazon Services LLC Associates Program an affiliate advertising program designed to provide a means for sites to earn advertising fees by advertising and linking to Amazon.com.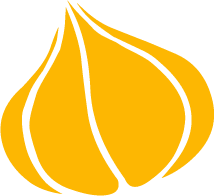 Tried this recipe? Leave a rating and review.
Your comments and shares are invaluable to me and the thousands of readers who use this site daily. If you've made the recipe, leave a star rating and review. We want to hear how you liked it.
We'd love it if you shared the recipe with your friends on social media!
Green Chili Bread
Prepare to have your mind blown! A sweet bread without the fruit. Instead, it's loaded with fire roasted hatch chilies. It's not spicy, but you can taste the chilies. I dare you to stop at one piece.
INGREDIENTS:
3

cups

all purpose flour

sifted

1

cup

sugar

1

tablespoon + 1 teaspoon

baking powder

½

teaspoon

baking soda

1

teaspoon

salt

1

egg

1 ½

cups

milk

2

tablespoons

vegetable oil

1

cup

roasted peeled and seeded hatch chiles (if you can't get fresh hatch chiles they sell 4 ounce cans of hatch chiles in the market — you'll need 2 cans.)

can substitute roasted poblano, anaheim, or other moderate spice chili pepper.

½

cup

pecans

or walnuts, chopped
DIRECTIONS:
Preheat the oven to 350 degrees. Grease and flour 1 large 9 1/4″ x 5 1/4″ x3″ loaf pan or several smaller loaf pans or muffin tins. Set aside.

Add the dry ingredients (flour through salt) to a large bowl and whisk together. Set aside.

In a small bowl or two-cup measuring cup, add the milk, egg and vegetable oil. Whisk to combine. Add the wet ingredients to the dry ingredients beating with a whisk until well combined. Stir in the chilies and nuts.

Transfer the batter to the baking pan, filling no more than 3/4 of the way up the pan. Bake until a cake tester comes out clean.

For a large loaf pan 9 1/4″ x 5 1/4″ x3″ bake approximately 50-60 minutes

For a medium loaf pan 8 1/2″ x 4 1/2″ x 2 1/2″ bake approximately 45-50 minutes

For a small loaf pan 5 3/4″ x 3 1/4″ x 2 1/4″ bake approximately 30-35 minutes

Let bread cool for 15-20 minutes in the pan before turning out on a wire rack to continue cooling, or slice and serve warm with butter.
FOR FIRE ROASTED PEPPERS AT HOME:
If you have a gas stovetop or on your outside barbecue grill, you can place a whole poblano or other pepper directly over the burner to char. Turn the pepper every minute or two with a pair of tongs until blackened and tender. Transfer the pepper to a bowl and cover tightly with plastic wrap. Let the pepper cool to room temperature. Peel off the skins and remove the seeds. Chop to use in the recipe.
NUTRITION:
Calories:
323
kcal
|
Carbohydrates:
56
g
|
Protein:
6
g
|
Fat:
8
g
|
Saturated Fat:
3
g
|
Cholesterol:
20
mg
|
Sodium:
314
mg
|
Potassium:
368
mg
|
Fiber:
1
g
|
Sugar:
22
g
|
Vitamin A:
85
IU
|
Vitamin C:
4.2
mg
|
Calcium:
163
mg
|
Iron:
2.3
mg
Pin "Hatch Green Chili Bread" For Later!