Fresh peach bourbon sour (A summer whisky sour cocktail)
I don't normally think of bourbon for summer cocktails, but blended with peach simple syrup and fresh squeezed lemon juice , this peach bourbon sour has become one of my most requested seasonal favorites. Like a traditional whiskey sour (but without the egg), this bourbon sour is infused with a homemade peachy simple syrup along with fresh lemon juice for the sour. It's a warm weather drink that's simple to make and heavenly to sip.
The basics:
Confused about the difference between whiskey and bourbon? So was I… But here's the skinny. All bourbon is whiskey, but not all whiskey is bourbon. To be classified as bourbon whiskey, the spirits must be made from mash that's at least 51% corn. Bourbon is aged in new charred oak barrels without colorings or additives, while other whiskeys can be aged in barrels that previously held other liquors entirely.
What's a traditional whiskey sour?
A classic whiskey sour is made with whiskey, lemon juice, sugar and egg white. When shaken the egg white becomes very frothy and leaves a foamy head on the cocktail.
Whiskey sours are typically made with bourbon, which tends to be sweeter than scotch whiskey.
However, this isn't a sweet, girly-drink. As the name suggests, it's a sour drink at heart. This rendition which uses an infused peach simple syrup doesn't overpower the lemon, but rather adds a softer dimension to the bourbon sour.
Traditional whiskey sours are an elegant libation, usually served strained in a stemmed coupe glass with an artful garnish for presentation and flair. This whiskey sour recipe skips the egg white and stemmed glassware for less frou-frou and show and more easy sipping.
Ingredients for Peach Bourbon Sour
Bourbon Whiskey
Fresh Squeezed Lemon Juice
Bitters (optional)
Ice
What's simple syrup?
Simple syrup (in its most basic form is equal parts sugar and water, heated until the sugar dissolves. After cooling to oom temperature, a simple syrup can be used in lots of recipes from cocktails to baking.
Simple syrup is preferred to straight sugar in cocktails because the mixture remains evenly sweet throughout without any grit from undissolved sugar.
I like to use infused simple syrups to give more depth, flavor and aromas to my cocktails. They are very easy to make and can transform ordinary drinks into something really extraordinary.
Adding peach syrup instead of straight sugar or plain simple syrup to a traditional whiskey sour adds another dimension of tart-sweet perfume to the drink.
How to make a peach bourbon sour
Add the lemon juice, bourbon, peach simple syrup, bitters and ice to a cocktail shaker.
Shake for 30 seconds or until the outside of the shaker is very cold and frosty.
Fill an old-fashioned glass with ice and strain the whiskey sour into the glass.
Garnish and serve.
You may wonder if you really need a garnish to drink a whiskey sour and I have to be honest, when it's just me and my husband relaxing on the couch, I'm much less prissy than when I'm blogging for you… I just want my peachy bourbon cocktail.
However, if we've got company, I'm much more inclined to embellish the drinks. Just to make it more interesting — and let's be honest, I've got a reputation to uphold.
Best garnish for peach bourbon sour
I like to keep it pretty simple when adding garnish to a cocktail…. except for maybe a bloody mary or bloody caesar, which mandates an over-the-top approach. Otherwise, I look for garnishes that emphasize what the cocktail is about. For a peach whiskey sour, I recommend:
Peaches – Just a slice of fruit to give an inkling of what the cocktail is about. Fix it on the rim, spear it with a pick or float in the cocktail. I like to peel the peach first, so it's not fuzzy, but that's up to you.
Lemons – Either sliced in a wheel or in half or if you're feeling lazy – a wedge that's easily squeezed to give the drink a little more pucker. It is a whiskey sour, after all… The lemon slice reinforces what's in the drink.
Cherries – I know — a cherry, maraschino or otherwise, has nothing to do with a bourbon sour — and is more in line with a Manhattan, however, it can really dress up this spirited beverage.
Confession: I've become addicted to the Amarena cherries from Trader Joe's and it's my go-to garnish for any whiskey sour. TJ's only has them available at Christmas time, so as soon as I see them, I'll buy 3 or 4 jars to stock up until the next season.
Peach Bourbon Sour FAQ's
Do I have to use a cocktail shaker to make the whiskey sour?
No. You can add all the ingredients to an old fashioned glass, filled with ice and give it a good stir. I prefer the shaker because the simple syrup can tend to be thick and it blends more completely when shaken, but I'm not the food police and if you don't mind a little settling at the bottom, then who am I to say "no"?
Can I make this drink in a pitcher?
Theoretically, yes. Instead multiply the measurements of the ingredients by how many drinks you want and assemble them in a pitcher. Refrigerate to chill. To serve: add ice to the glasses and pour in the drink. Have garnishes available in a separate bowl.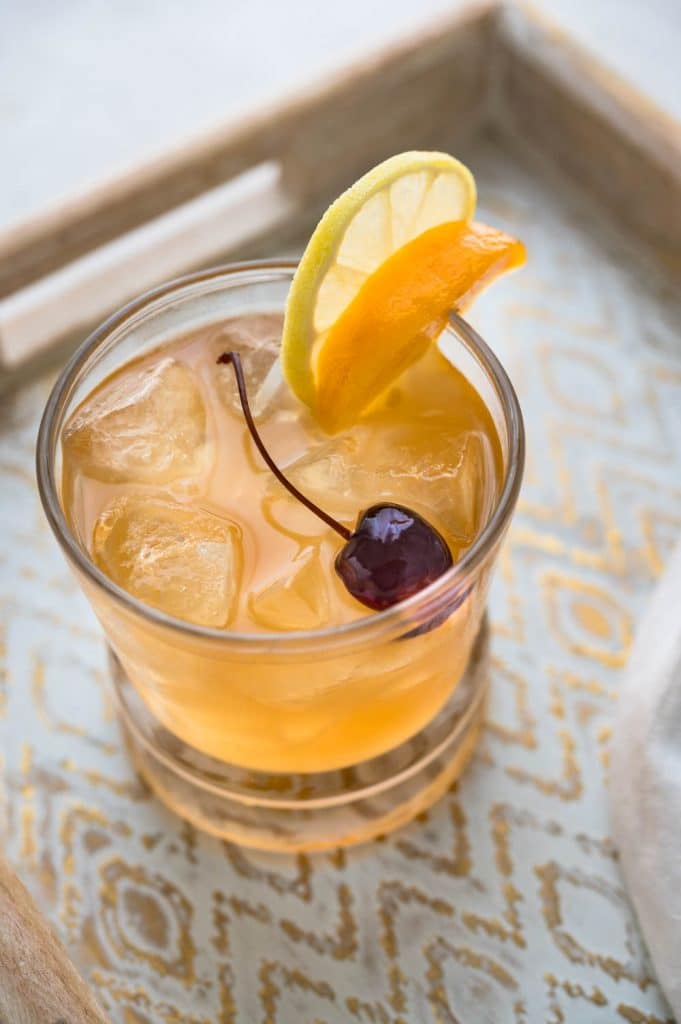 More fresh peach recipes you might like:
More bourbon recipes you might like: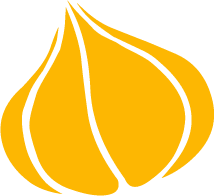 Tried this recipe? Leave a rating and review.
Your comments and shares are invaluable to me and the thousands of readers who use this site daily. If you've made the recipe, leave a star rating and review. We want to hear how you liked it.
We'd love it if you shared the recipe with your friends on social media!
Fresh Peach Bourbon Sour
Give your traditional whiskey sour a summertime lift with fresh peach simple syrup. This egg free bourbon sour cocktail is light and refreshing with a smoky bourbon finish. Not too sweet, this is a seasonal bourbon drink that you'll go back to again and again.
INGREDIENTS:
FOR EACH PEACH BOURBON SOUR
2

ounces

bourbon

¾

ounce

Fresh Peach Simple Syrup

¾

ounce

fresh lemon juice

juiced

2-3

dashes bitters

1

cup

ice
suggested garnish
slice

peach

– fresh or from the sugared peaches

slice

lemon

maraschino or amarena cherry
DIRECTIONS:
FOR THE PEACH BOURBON SOUR:
Add the bourbon, peach simple syrup, lemon juice and bitters to a cocktail shaker.

Add ice and shake vigorously until the outside of the cocktail shaker is very cold and frothy, about 30 seconds.

Strain into an old-fashioned glass filled with ice.

Garnish with a fresh peach wedge, slice of lemon and/or a maraschino cherry if desired.
NUTRITION:
Calories:
322
kcal
|
Carbohydrates:
50
g
|
Protein:
1
g
|
Fat:
1
g
|
Saturated Fat:
1
g
|
Polyunsaturated Fat:
1
g
|
Monounsaturated Fat:
1
g
|
Sodium:
48
mg
|
Potassium:
113
mg
|
Fiber:
2
g
|
Sugar:
46
g
|
Vitamin A:
12
IU
|
Vitamin C:
29
mg
|
Calcium:
29
mg
|
Iron:
3
mg
Pin "Peach Bourbon Sour" for later!