Fresh Peach Pie with Lattice Crust
This easy peach pie uses fresh peaches and ready made pie crust for a fresh peach pie with lattice crust that's out of this world. One of the best summer pie recipes, homemade peach pie is always a hit.
Since this is the last week of August, and the peaches are at their absolute peak — and because they won't be around for much longer, I'm dubbing this "Peach Week". Like Shark Week, but without the teeth. It's an ode to that honey sweet, golden fruit with the fuzzy red blush and in my mind, there's just nothing better than homemade peach pie… except maybe a fresh peach pie with lattice crust.
If you're looking for a good summer pie recipe, this easy peach pie will quickly become your new favorite. And before you get yourself in a tizzy – yes, you can use ready-made-pie-crust. I did. I mean, it's summer and I'll spend an hour in the kitchen, but I don't want to spend all day making pastry. Let's skip to the lattice crust…
If you've never made a lattice crust before, it's pretty simple. Roll out the pastry into a rectangle and use a ruler to score it at equal intervals, slice along the straight edge of the ruler. Lay the individual slices on a baking sheet and stick them in the freezer.
After peeling and slicing your fresh peaches (something that is super easy if you are lucky enough to find freestone peaches instead of cling) toss them with some sugar and let them rest for an hour.
The peaches will give up a lot of juice. You don't want the pie too liquid-y, so drain the peach juice into a bowl.
You'll use some of this sweetened peach nectar in the pie — but save the rest for a fresh peach and bourbon sour.
Arrange the peaches in the crust and begin your lattice work.
Lay strips of crust about 3/4″ apart going in one direction. Turn the pie 90° and weave a strip going under the first strip and over the next — repeating across the pie. With the next strip of dough, start going over the first strip and under the next. Alternate until the lattice crust covers the pie.
To finish the pie, fold the overhanging crust under on itself and use the knuckle of one hand and your thumb and forefinger of your other hand to create a nice edge.
With a pastry brush, lightly nap the lattice crust with cream or half and half.
Sprinkle the lattice crust with demerara or sanding sugar.
The homemade peach pie will bake for nearly an hour, so to prevent the edges from getting too dark, wrap a strip of tin foil around it. You'll remove that foil in the last stages of baking. And voilà — a fresh peach pie with lattice crust — which I only had one meager slice of because the vultures (a.k.a. my family) got to it first. Maybe you should make two.
This fresh peach pie recipe is exactly what you want when you think of summer fruit desserts and thanks to the ready-made pie crust, this homemade peach pie is also an easy peach pie!
More fresh fruit pies:
Garlic & Zest is a participant in the Amazon Services LLC Associates Program an affiliate advertising program designed to provide a means for sites to earn advertising fees by advertising and linking to Amazon.com.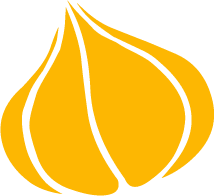 Tried this recipe? Leave a rating and review.
Your comments and shares are invaluable to me and the thousands of readers who use this site daily. If you've made the recipe, leave a star rating and review. We want to hear how you liked it.
We'd love it if you shared the recipe with your friends on social media!
Fresh Peach Pie with Lattice Crust
Don't let summer pass you buy without making a lattice crust peach pie!
INGREDIENTS:
2

pie shell

I used Pillsbury, leave on the counter for 15 minutes before rolling out.

3

pounds

peaches

about 4 large peaches, peeled and sliced

1

cup

sugar

1

tablespoon

cornstarch

1

tablespoon

lemon juice

⅛

teaspoon

ground cinnamon

⅛

teaspoon

ground nutmeg

2

tablespoons

cream

1

tablespoon

demerara sugar
special tips
thin strips of tin foil to cover the outside crust and prevent it from browning too much
DIRECTIONS:
Lightly flour your work surface and roll one disc of dough into a 12 inch circle. Fit it into a 9″ pie plate and let the excess hang over the sides. Loosely cover with plastic wrap and refrigerate for 30 minutes — until dough is firm.

Roll out the other disc of dough into a rectangle, roughly 12″ x 10″. Trim rounded edges and use a ruler to score and slice into even 10″ long strips, each about 1″ wide. Separate the strips on a cookie sheet and freeze until firm, about 30 minutes.

Transfer peaches and sugar into a large bowl and toss until peaches are well coated. Let sit for an hour, so the peach releases it's juices.

Preheat oven to 425 degrees. Adjust oven rack to the lowest point in your oven. Line a rimmed baking sheet with aluminum foil.

Place a strainer over a medium bowl. Transfer the peaches to the strainer to drain the juices. Reserve 1/4 cup of the juices for the pie. (Reserve the rest of the juices for an outstanding cocktail on the blog later this week).

Transfer peaches back to the original bowl and add the cornstarch, lemon juice, cinnamon, nutmeg and salt. Toss until well combined.

Spread peaches into the pie crust. Lay 5 strips of pie crust evenly across the peaches parallel to one another. Weave remaining strips perpendicular to the first ones, to create a lattice crust. Any excess or hanging dough should be tucked under on itself. Press your thumb and forefinger together and gently place it on the rim of the dough. Use the knuckle on your other hand to crimp the dough. Continue around the circumference of the pie. Place the pie on the baking sheet. Brush the lattice work and crust with cream, then sprinkle the demerara sugar on top.

Mold the tin foil around the perimeter of the pie. Bake for 25 minutes, then turn down the oven to 375 degrees. Rotate the pan halfway to promote even cooking. Cook for an additional 30 minutes, then remove the tin foil. Cook an additional 10-15 minutes.

Cool the pie on a rack until filling has set, about 2 hours.

Best served warm or at room temperature.
NUTRITION:
Calories:
380
kcal
|
Carbohydrates:
64
g
|
Protein:
4
g
|
Fat:
12
g
|
Saturated Fat:
4
g
|
Cholesterol:
5
mg
|
Sodium:
175
mg
|
Potassium:
364
mg
|
Fiber:
3
g
|
Sugar:
40
g
|
Vitamin A:
610
IU
|
Vitamin C:
12
mg
|
Calcium:
21
mg
|
Iron:
1.5
mg
"Pin It" For Later: