Want an easy peach crisp that goes beyond the ordinary? This Cherry Amaretto Peach Crisp Recipe is one of my favorite peach and cherry desserts because it has a double dose of cherries. Fresh cherries of course, but also amaretto-soaked dried cherries. The tasty cinnamon oatmeal crumble with sliced almonds is the crowning touch to this summery fruit amaretto recipe.
Amaretto is an almond flavored liquor that makes a wonderful after dinner sipper, but I love to use amaretto in recipes like this to add a little boost of flavor to the background of the dish. Dried cherries are sweet, chewy and delicious on their own, but they take on a new dimension when soaked in this almond scented spirit. No, this is definitely not an average peach cherry dessert.
Macerating Cherries In Amaretto
Combine the cherries and amaretto in a small microwaveable bowl.
Place the cherry mixture into the microwave and heat on high for 30-40 seconds, just to warm them through and commence the macerating.
Set the cherries aside while you prep the rest of the crisp.
Ok, let's be honest. The best part of this cherry amaretto peach crisp recipe is the streusely-cinnamon oatmeal crumble. This makes more than enough crisp to envelop the oozy fruit, which is critical — you want a roughly equal ratio of sweet, spiced crunch to pair with the mellow-oozy fruit.
Easy Peach Crisp Topping
In a small bowl, stir together the flour, brown sugar, salt and cinnamon until well mixed.
Add cold butter cubes and use a pastry cutter to cut the butter into the flour mixture until it resembles coarse crumbs.
Stir in the oatmeal and almonds until well combined and set aside.
This peach and cherry dessert relies on juicy, sweet ripe fruit, because there's not a lot of liquid or sugars added to the mix. The natural juices and sugars of the fruit provide most of the flavors, so be sure your fruit is up to par. If not, you may have to add a bit more sugar and/or amaretto (usually in 1-2 tablespoon increments.)
Tips for Easy Peach Crisp Recipe
You can use a cherry pitter to easily remove the pit and stems from the cherries, but depending on the size of your cherries, you may want to halve them as well. Mine were large enough that I did.
If you can find Freestone peaches — buy them. Freestone peaches peel easier than their Cling counterparts, practically shrugging out of their skins by themselves. If you don't have access to Freestone, use a good, sharp vegetable peeler to peel the fuzz away from the fruit.
Slice the peaches thinly.
Amaretto Slurry
Remove the dried cherries from the Amaretto and combine them with the other fruit.
Stir cornstarch into the Amaretto until it's cloudy and well combined.
Add the remaining brown sugar to the fruit and heat over medium flame until the sugar dissolves and the juices begin to bubble. Stir in the Amaretto slurry and cook until the mixture thickens slightly.
Cast Iron Skillet
Note: I used a small 8-inch cast iron skillet to simmer the fruit as well as baking the peach crisp recipe. If you don't have a small cast-iron skillet, you can simply warm the fruit compote with sugar and the amaretto slurry in a small saucepan and transfer it to an appropriate baking dish.
Mound the cinnamon scented oatmeal crumble over the peach cherry amaretto mixture and bake for 20-25 minutes or until the fruit is bubbly and fragrant and the crisp is golden brown.
Careful, It's Hot!
Obviously, this peach crisp recipe is going to be HOT when it comes out of the oven. Let it rest a few minutes before diving into it. You don't want to scorch the roof of your mouth with molten peach cherry amaretto filling and besides, the wait will give you the opportunity to scoop your favorite ice cream into bowls to serve with the fruit crisp.
In my estimation, this easy peach crisp is everything we love about summer desserts. It's simple, homey and not overly sweet. It strikes a balance between indulgence and restraint — well, until you add that extra scoop of ice cream. The crunchy almonds in the streusel topping hint at the glorious Amaretto-tinged fruit filling. Fresh and dried cherries add sweet, chewy, tart pops to the crisp and the peaches are so floral and juicy that you'll simply take bite after bite until you're spent or there isn't any more left… at least that's how it works in our house.
More Cherry Desserts:
More Amaretto Recipes:
Garlic & Zest is a participant in the Amazon Services LLC Associates Program an affiliate advertising program designed to provide a means for sites to earn advertising fees by advertising and linking to Amazon.com.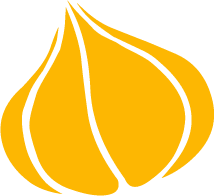 Tried this recipe? Leave a rating and review.
Your comments and shares are invaluable to me and the thousands of readers who use this site daily. If you've made the recipe, leave a star rating and review. We want to hear how you liked it.
We'd love it if you shared the recipe with your friends on social media!
Cherry Amaretto Peach Crisp Recipe
This rustic summer dessert benefits from the ripest fruit you can get.
INGREDIENTS:
¼

cup

dried cherries

if the cherries are large, cut them in half

¼

cup

amaretto or almond flavored liquor

such as DiSarronno

3

ripe peaches

peeled, pitted and sliced

1

cup

cherries

pitted and sliced

6

tablespoons

brown sugar

divided

1

teaspoon

cornstarch

¼

cup

flour

½

teaspoon

cinnamon

pinch

salt

¼

cup + 1 tablespoon

cold, unsalted butter

¼

cup

oatmeal

¼

cup

sliced almonds
Serve with:
vanilla, butter almond, cherry vanilla or peach ice creams
DIRECTIONS:
Preheat oven to 350 degrees.

Add dried cherries and amaretto to a small bowl. Microwave for 30 seconds to warm amaretto and set aside to allow cherries to absorb some of the amaretto and plump.

Meanwhile, add 1/4 cup brown sugar, flour, cinnamon, and salt to a small bowl Toss to combine. Cut 1/4 cup butter into the flour mixture using a pastry cutter until it resembles coarse meal. Add oatmeal and almonds and toss to combine. Set aside.

Melt remaining tablespoon of butter in a small cast iron skillet over medium heat. Scoop the macerated dried cherries out of the Amaretto and add it to the pan along with the sliced peaches, cherries and remaining 2 tablespoons of brown sugar. Stir for 2-3 minutes until the brown sugar dissolves.

Add the cornstarch to the reserved Amaretto and stir to combine.

Add the Amaretto slurry to the peach mixture and heat until the liquid is bubbly and thickened slightly. Remove pan from heat and sprinkle crisp mixture over the fruit.

Bake for 20-25 minutes, until crisp is golden brown.

Remove from oven and cool for 5-10 minutes before serving.

Serve with a scoop of your favorite ice cream while warm.
NUTRITION:
Calories:
432
kcal
|
Carbohydrates:
58
g
|
Protein:
5
g
|
Fat:
19
g
|
Saturated Fat:
10
g
|
Cholesterol:
40
mg
|
Sodium:
12
mg
|
Potassium:
378
mg
|
Fiber:
5
g
|
Sugar:
44
g
|
Vitamin A:
1120
IU
|
Vitamin C:
9.8
mg
|
Calcium:
59
mg
|
Iron:
1.4
mg
Pin "Cherry Amaretto Peach Crisp Recipe" For Later!
SaveSave
SaveSaveSaveSave