Amaretto Chocolate Mousse
Nothing says romance like chocolate, am I right? Flowers are nice, jewelry is grand, and cocktails may facilitate things, but to go right to the pleasure center, you have to have chocolate. For Valentine's Day, that means a simple chocolate mousse — with a little kick of liquor for added flavor and well.. you know… This luscious amaretto chocolate mousse is a make ahead dessert that hits all the right spots.
Traditional chocolate mousse (or as the French would say, mousse au chocolat) isn't really a complicated affair, but it does have several steps (which I'll walk you through, so don't fret). Be sure to start with good quality dark chocolate. Aim for 70% cocoa to give your amaretto chocolate mousse a good depth of flavor without being too sweet or cloying.
Two methods for melting chocolate
For this simple chocolate mousse, melt the chocolate with a bit of butter.
How to melt chocolate on the stove
You can do this over a double boiler, placing the chocolate and butter into a glass bowl and placing the bowl over a pot of simmering (not boiling) water. The water shouldn't touch the bowl and you'll want to stir constantly. Be very careful not to let any water or water vapor invade the melted chocolate otherwise, you'll risk seizing (ruining) the chocolate and that's no-bueno.
How to melt chocolate in the microwave
My favorite (by far) method for melting chocolate is in the microwave. Break the bar up into small pieces and place in a microwavable bowl. Add the butter and microwave tin 20 second bursts, stirring after each. It usually takes 3 to 4 times before the chocolate is smooth and completely melted.
Set the chocolate aside to cool while you proceed to the next step — the whipped cream.
How to make flavored whipped cream:
Add the heavy cream, sugar and Amaretto to a chilled bowl.
Use a hand mixer to beat the ingredients together until you have stiff peaks.
Cover and refrigerate the flavored whipped cream.
Cooking egg yolks over a bain marie
Separate the eggs with the egg whites going into large glass bowl and the yolks into a medium-sized one. Add sugar and amaretto and whisk to combine.
Bring a small pot of water to a simmer (not a boil) and set the egg mixture over the simmering water. This is called a "Bain Marie" or "water bath" and it provides a low, even cooking temperature that slowly raises the temperature of the eggs without actually scrambling them.
Whisk rapidly and constantly until the egg mixture becomes a thick, pale yellow color and coats the back of a spoon. When you run a finger over the spoon, a line should remain.
For more precise timing, you can use an instant read thermometer to determine when the eggs are ready. Whisk and simmer until the thermometer registers 160° Fahrenheit.
Fold the cooled chocolate into the whipped egg yolks and set aside.
Folding chocolate into egg whites & cream
Whip the egg whites until stiff peaks form.
Spoon about half a cup of egg whites into the chocolate mixture and gently fold them together. This will lighten the chocolate-egg mixture enough to fold it into the remaining egg whites without deflating them (and where amaretto chocolate mousse is concerned – airy, foamy mousse is key).
Carefully fold the lightened chocolate into the remaining egg whites.
Add the previously whipped cream to the chocolate mixture and fold gently.
Spoon the amaretto chocolate mousse into serving bowls.
Cover and refrigerate at least 4 hours or overnight.
Amaretto chocolate mousse is a make ahead dessert
Though this recipe has several steps, it's usually ready for the refrigerator within 30 minutes or so. The fact that this simple chocolate mousse needs several hours to set makes it a great make ahead dessert for Valentine's Day. To serve, top the mousse with a little extra Amaretto spiked whipped cream and dark chocolate shavings. I like to add a few toasted almonds as well to give the diners a visual cue on the liquor we used to flavor the mousse.
Now tell me, who wouldn't love a serving of this luscious Amaretto Chocolate Mousse for Valentine's Day — or any special occasion? It's light, fluffy and deeply chocolatey. You can definitely taste the Amaretto, but it's not the dominant flavor. The chocolate is!
Stick this make ahead dessert in your back pocket any time you want to impress someone!
More Decadent Chocolate Recipes:
More Valentine and special occasion desserts: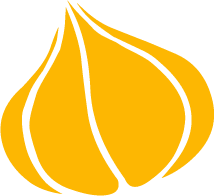 Tried this recipe? Leave a rating and review.
Your comments and shares are invaluable to me and the thousands of readers who use this site daily. If you've made the recipe, leave a star rating and review. We want to hear how you liked it.
We'd love it if you shared the recipe with your friends on social media!
Amaretto Chocolate Mousse
Rich, chocolatey and decadent! You want this!
INGREDIENTS:
¾

cup

heavy whipping cream

divided

4.5

ounces

good quality dark chocolate

Valrhona, Lindt, Ghirardelli

2

teaspoons

butter

3

large

eggs

11½

teaspoons

sugar

divided

3

tablespoons

amaretto liquor

I used DiSorrono

pinch

salt
OPTIONAL GARNISH:
2

tablespoons

toasted almonds

2

tablespoons

dark chocolate shavings or curls
DIRECTIONS:
Break up the chocolate and transfer to a medium microwaveable bowl. Add the butter and microwave in 20 second bursts, stirring after each until the chocolate has melted. Set aside to cool.

In a medium bowl whip together 1/2 cup heavy whipping cream, 1 tablespoon sugar and 1 tablespoon amaretto until stiff peaks form. Cover and refrigerate.

Separate the eggs with the egg yolks going into a small, heatproof glass bowl and the egg whites going into a large bowl.

Bring a small pan of water to a simmer (about 1 cup of water). Add 2 tablespoons sugar and two tablespoons of amaretto to the egg yolks. Place the bowl over the simmering water (so that the bowl doesn't touch the water) and whisk until the mixture is lightened, thick and fluffy and an instant read thermometer registers about 160°. Set aside.

Add the cooled chocolate to the egg yolks and fold the chocolate into the eggs to combine. Set aside.

With a hand mixer (and clean beaters) beat the egg whites until light and foamy. Add remaining 1 1/2 teaspoons sugar and beat until stiff peaks are formed.

Spoon about 1/2 cup of egg whites into the chocolate mixture and stir carefully to lighten up the chocolate. Pour the chocolate mixture into the remaining egg whites and fold the chocolate and egg whites together until combined.

Fold in the whipped cream/amaretto mixture, just until combined.

Transfer the chocolate mousse to ramekins or serving dishes. Cover with plastic wrap and refrigerate for 4 hours or overnight.

Just before serving beat the remaining 1/4 cup of heavy cream with 2 teaspoons of Amaretto and 1 teaspoon sugar. Whip until soft peaks form. Garnish the mousse with whipped cream and top with shaved chocolate and toasted almonds if desired.
NUTRITION:
Calories:
500
kcal
|
Carbohydrates:
31
g
|
Protein:
8
g
|
Fat:
35
g
|
Saturated Fat:
20
g
|
Cholesterol:
206
mg
|
Sodium:
95
mg
|
Potassium:
313
mg
|
Fiber:
3
g
|
Sugar:
23
g
|
Vitamin A:
920
IU
|
Vitamin C:
0.2
mg
|
Calcium:
73
mg
|
Iron:
4.4
mg
Pin "Luscious Amaretto Chocolate Mousse" For Later!