Rhubarb Ginger Simple Syrup
Want to jazz up your summer cocktail recipes? Start with a homemade simple syrup like this rhubarb ginger simple syrup. With a beautiful blush color and lively ginger buzz, it's no ordinary flavored simple syrup.
"What is it?" you ask. Fruit punch? Cranberry cocktail? The juice from a maraschino cherry jar? Nope. It's a revelation. Wait. REALLY. I know that every food blogger says it's the "best", the "most"… but in this case, it IS. So, what is IT? A homemade simple syrup. A surprisingly zingy, blushingly beautiful combination of rhubarb simple syrup and ginger simple syrup that will transform your cocktails, mocktails, and dessert table. This Rhubarb Ginger Simple Syrup is the jumping off point for your most eye-opening culinary creations.
It's the rhubarb that gives this rhubarb syrup its distinctive rosy hue and happily, it doesn't require a lot of effort to extract it's tangy, pink nectar. Rhubarb is not a native grower in South Florida, instead flourishing in the Northern climes. And while the rhubarb season may longer elsewhere, normally, there's only a two week window (sometime in May) that we actually see it in the markets locally. I was vigilant in my quest for it, but the rhubarb didn't show up in April — or May — or June. I thought the season was lost until I spotted it last week at my local Publix market. 1 1/2 pounds, trimmed and wrapped in cellophane with a $5 price tag. Sold.
My mother has been making her own homemade simple syrups for years and with the bounty produced from her guava tree — her homemade guava simple syrup was a constant in our summer cocktails last season. So, flavored simple syrups are the norm in our family and the key to simple syrups is to keep it simple.
Simple syrup is nothing more than sugar and water, heated to melt the sugar and cooled to make a sweet flavoring for cocktails without adding the grit of table sugar. From there you can add all sorts of ingredients to make a flavored simple syrup. This honey-thyme simple syrup from a few years back, adds a sweet herbal note to this Bourbon Apple Cider Cocktail as well as grapefruit mimosas. This rhubarb ginger simple syrup has a gingery kick and vibrant color that everyone will notice.
Making Rhubarb Ginger Simple Syrup:
Add a cup of sugar to a small saucepan.
Cut enough rhubarb into one inch pieces to measure about 2 cups and add them to the sugar.
Cut a one-inch knob of ginger and slice it into quarters. Add the ginger to the pot.
Cover the rhubarb mixture with 2 cups of water and bring to a low boil.
Reduce the heat to low and simmer for 10 minutes without stirring.
Remove the simple syrup from the heat and let it continue to steep for 10 minutes.
Place a fine mesh strainer over a bowl or extra large measuring cup and CAREFULLY pour the hot syrup into the strainer.
Do not press down on the solids, just let them drain naturally. (if you press on the solids it will give the syrup a cloudy look – which we don't want)
Let the rhubarb ginger simple syrup cool to room temperature. Seal rhubarb ginger simple syrup in a glass jar and refrigerate for up to one week.
What you'll love about this combo are the bold color and flavor it yields. Just from the magenta tinge, you'd suspect it to be a rhubarb simple syrup, but the rhubarb isn't the first thing you taste… it's the ginger. And it gives this mixer a kind of spicy, glow that no one would expect unless you said, "Hey, this is a ginger simple syrup."
Maybe it was the fact that we used the rhubarb ginger simple syrup in our pre-dinner cocktails, but universally our taste testers were impressed by the color and flavor. It wasn't overpowering, but added a beautiful spiced back note to our libations and the pink blush put us all in a festive mood (or was that the alcohol talking?) Either way, this one's a keeper.
More simple syrup recipes to try: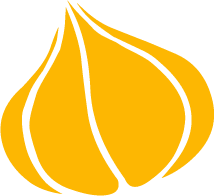 Tried this recipe? Leave a rating and review.
Your comments and shares are invaluable to me and the thousands of readers who use this site daily. If you've made the recipe, leave a star rating and review. We want to hear how you liked it.
We'd love it if you shared the recipe with your friends on social media!
Rhubarb Ginger Simple Syrup
A rosy hued syrup with a hint of ginger and light rhubarb essence. Great for drinks and cocktails or spooned over sponge cake or ice cream.
INGREDIENTS:
2

cups

rhubarb

chopped into 1″ pieces

1

1″

knob of ginger

quartered

1

cup

sugar

2

cups

water
DIRECTIONS:
In a small saucepan, combine the sugar, rhubarb, ginger and water. Bring to a boil and reduce heat to a simmer. Cook for 10 minutes then remove from the heat to steep for an additional 10 minutes

Place a fine mesh sieve over a bowl and carefully pour the rhubarb mixture through the sieve to remove the solids. Do not press on the solids, just let the syrup drain into the bowl on it's own. Discard solids. Cool the syrup to room temperature. Cover and refrigerate until ready to use.
RECIPES USING RHUBARB GINGER SIMPLE SYRUP:
NUTRITION:
Calories:
51
kcal
|
Carbohydrates:
13
g
|
Sodium:
2
mg
|
Potassium:
43
mg
|
Sugar:
12
g
|
Vitamin A:
15
IU
|
Vitamin C:
1.2
mg
|
Calcium:
14
mg
"Pin It" For Later!
More Syrups & Sauces: