Sparkling Rhubarb Ginger Lemonade Recipe – Summer Mocktail
Looking for refreshing summer mocktails? This sparkling rhubarb ginger lemonade recipe is the best. This easy homemade lemonade starts with a homemade simple syrup that adds color and zip to old fashioned lemonade. Finish it with a splash of sparkling water for a simple mocktail with attitude.
Forget those powdered drink mixes and store-bought wannabes. They can't hold a candle to this homemade lemonade. My sparkling rhubarb ginger lemonade recipe is sweet and tart with a sparkling gingery finish and it's the perfect summer mocktail quencher on a stifling day.
If you grew up making Kool-Aid from those 10 for $1 packets or Country Time by the pitcher full, you'll appreciate this lemonade.
I remember my Mom buying those drink mixes. We had a colored plastic pitcher that my brother and I would use to mix up our favorite coolers. Once, when my brother, Cameron, was very young — he decided to take his favorite powdered mix and eat it by the spoonful — behind a chair in the living room — on my mother's white carpet. You can imagine how that went.
This flavored lemonade recipe is much better than the Kool-Aid of my childhood. I know you'll agree.
Why you'll love this recipe:
It's all natural and nothing artificial.
This strawberry rhubarb lemonade is light and refreshing with a hint of bubbles, like a fruit soda.
Even after you're done sipping, there's fruit to nibble on.
Kids love strawberry lemonade with rhubarb ginger simple syrup to sweeten it.
You can make it by the glass or by the pitcher.
Ingredients:
Rhubarb Ginger Simple Syrup – Make a big batch of this simple syrup whenever you've got fresh rhubarb. The flavors are tart and spicy (from the ginger) and the magenta hue is eye-popping.
Lemon Juice – Freshly squeezed is best.
Sparkling Water – You can use Club Soda, La Croix or any other bubbly water you like.
Fresh Strawberries – For garnish.
Fresh Rhubarb – For garnish, optional.
This flavored lemonade doesn't have any dyes or food colorings. In fact there's nothing artificial. The amazing color (and flavor) comes from the rhubarb ginger simple syrup and real, fresh lemons.
Directions:
In a pitcher, combine the rhubarb simple syrup, lemon juice, sparkling water and strawberries.
Stir to combine the ingredients.
Fill a glass with ice and pour in the strawberry lemonade.
Garnish with extra strawberries and/or a stalk of rhubarb.
Sweet to sour ratio is important in this rhubarb ginger lemonade recipe. You'll need three parts simple syrup to 1 part lemon juice.
Pro-Tips:
The rhubarb simple syrup freezes well, so I recommend making a large batch and freezing it in ice cube trays. Then transfer the frozen syrup to a zip-top freezer bag for up to 3 months, so you can make this flavored lemonade whenever you crave it.
Variations:
Use other simple syrups to flavor plain lemonade. Some to try are honey simple syrup, mango syrup, prickly pear syrup, fresh peach syrup.
Add 1 ½ ounces of rum, tequila, vodka or other liquor to spike your lemonade.
Muddle fresh mint in the glass before adding the rest of the ingredients for a fresh, herbal flavor.
More summery non-alcoholic drinks you'll love: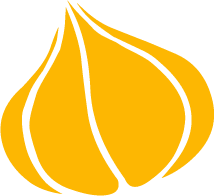 Tried this recipe? Leave a rating and review.
Your comments and shares are invaluable to me and the thousands of readers who use this site daily. If you've made the recipe, leave a star rating and review. We want to hear how you liked it.
We'd love it if you shared the recipe with your friends on social media!
Strawberry Rhubarb Lemonade
A refreshing, summery drink with the blush of tart rhubarb and a hint of ginger.
DIRECTIONS:
In a pitcher combine the simple syrup, lemon juice, sparkling water and strawberries. Stir to combine. Pour into 4 ice-filled glasses and serve.
For Single Serving:
In a glass, combine 3 ounces rhubarb ginger simple syrup, 1 ounce lemon juice, 2 ounces sparkling water and 2 sliced strawberries. Stir to combine, add ice and enjoy!
NUTRITION:
Calories:
363
kcal
|
Carbohydrates:
98
g
|
Sodium:
100
mg
|
Potassium:
285
mg
|
Fiber:
1
g
|
Sugar:
94
g
|
Vitamin A:
50
IU
|
Vitamin C:
26.5
mg
|
Calcium:
69
mg
|
Iron:
4.7
mg
"Pin It" For Later!