Strawberry Cucumber Basil Water
Are you looking for an easy-flavored fruit water recipe? Infused waters provide healthy hydration, and because they're made from fresh fruits, herbs and some vegetables, it's a healthy summer drink that keeps you refreshed and quenched. This Strawberry Cucumber Basil Water is easily switched up depending on what's in season where you are.
Whether you had them at a fancy spa after a full body massage or as the welcome refresher at your hotel after a 4-hour flight, those spa water recipes energize and hydrate — and they taste good too.
You don't have to wait for one of those occasions, though — you can make strawberry-infused water at home—or cucumber-infused water — or basil water. Or whatever combination you like — they're easy to make and economical, and spa water is a refreshing, healthy summer drink with no guilt.
Make this fruit water recipe in about 3 minutes, too.
3 Benefits of Fruit Infused Water:
Hydration – Our bodies are about 60% water and water actually makes up the basis for our cells, tissues and organs, but we lose some of that water every day through evaporation from exhaling, sweating and of course, through our waste. Keeping the body hydrated maintains homeostasis – the natural balance of all our working parts – digestion, circulation, absorption and excretion.
Weight Loss – I'm not telling you that drinking strawberry infused water will help you lose weight, but sometimes when we're dehydrated our bodies send signals that we're hungry — when actually, thirst is the culprit. Sipping on basil water might stop you from that 3 o'clock Kit Kat fix.
Clearer Skin – The skin is the largest organ of the body and staying hydrated helps the body rid itself of toxins. Not everyone agrees that water consumption will improve skin, but it can't hurt and many people report that their skin takes on a more radiant glow when they are mindfully drinking more water. Acne sufferers have reported the same results, which are usually visible within 2 weeks of increasing water intake (8 glasses/day).
The 4th benefit of spa water recipes? They're utterly refreshing and delicious. I know — it's far from revolutionary — picture my daughter rolling her eyes and saying, "Mom, you put fruit in water — big deal." In fact, she did say that. Then she took a sip — and her eyes opened wide and she smiled a holy cow grin. "Wow! That's actually really good! Why does basil water taste more refreshing than regular water?"
"I don't know," I replied. "But you're right. It does!"
The fresh strawberries and sliced cucumber infuse the water subtly and probably osmotically transport a few trace vitamins and minerals into the H20. If you want to get the full benefit, you can certainly fish out the cucumber and strawberries for a little nosh. To me, the crushed fresh herb is what really ties this strawberry cucumber basil water recipe together. Try it and see for yourself. Of course, this is just one flavor combination I've included more in the recipe card below.
Healthy snacks to go with Spa Water:
More Healthy Sips and Non-Alcoholic Drinks: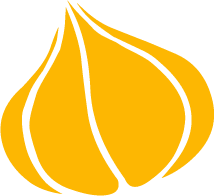 Tried this recipe? Leave a rating and review.
Your comments and shares are invaluable to me and the thousands of readers who use this site daily. If you've made the recipe, leave a star rating and review. We want to hear how you liked it.
We'd love it if you shared the recipe with your friends on social media!
Strawberry Cucumber Herb Spa Water
Spa water is a healthy, delicious way to hydrate. This strawberry Cucumber and Basil blend is quenching and delicious with only nine calories. Woot-woot!
INGREDIENTS:
2-3

strawberries

cut into rounds

5

thin slices

seedless cucumber

4

medium

basil leaves

1 ½

cups

ice

1 ½

cups

spring water
DIRECTIONS:
Crush the basil leaves between your fingers to break open the cells and release the aroma. In a glass or mason jar, combine the sliced strawberries, cucumber, crushed basil, ice and water.

Refrigerate for an hour so the water becomes infused with the flavors. Sip the water and munch on the strawberry slices and cucumber — guilt free.
MORE REFRESHING FLAVOR COMBINATIONS:
APPLE + POMEGRANATE + CINNAMON STICK (crush pomegranate seeds to release juice)
NOTES:
Play with different combinations to find your favorite flavors.
NUTRITION:
Calories:
9
kcal
|
Carbohydrates:
2
g
|
Sodium:
20
mg
|
Potassium:
36
mg
|
Sugar:
1
g
|
Vitamin A:
210
IU
|
Vitamin C:
14.1
mg
|
Calcium:
11
mg
"Pin Strawberry Cucumber Basil Water" For Later!