Loaded Waldorf Chicken Salad Recipe
If you like your homemade chicken salad brimming with extras, then this Waldorf chicken salad is for you. Starting with tender, poached chicken breasts (or the meat off a rotisserie bird) this easy recipe makes a great lunch on a bed of lettuce or piled onto a brioche bun. With diced apple, red grapes, toasted pecans and a simple tangy lemon tarragon dressing, it's the chicken salad recipe to beat all others.
This recipe has been updated for recipe, photos and content since its original publication in 2015.
What is a waldorf salad?
Have you ever tried an authentic Waldorf salad?
I admit, I haven't. I had an idea of what it was… the basic flavors and ingredients, but was really surprised when I read the "actual" recipe. Honestly, it's not something I'd ever want to eat and certainly nothing I'd ever serve to family and friends.
The first Waldorf salad was invented in 1893 by the Maitre D' of the Waldorf Astoria, Oscar Tschirsky. It started out as a simple 4-ingredient dish made with apples, celery, mayonnaise (salt and pepper to taste) over a bed of lettuce.
Not that I'm Julia Child, but that Waldorf salad combo ranks somewhere close to my grandmother's lime Jell-o salad molds with nuts, grated carrots and canned fruit cocktail. #NotMyFave.
But… what do I know?
As years passed, the popularity of the Waldorf salad continued to grow and so did the number of variations to it. Adding raisins or walnuts became common place and even a little blue cheese wasn't unheard of.
At least the mix-ins bring it into the realm of something edible interesting. I used those ingredients as my jumping off point for this Waldorf chicken salad recipe.
For this iteration, I've taken the basic flavors from the original Waldorf salad recipe and blended them with my grandmother's old-fashioned chicken salad to arrive at this hybrid. Instead of using walnuts, I swap out toasted pecans (a tribute to my Southern upbringing) and rather than raisins, I use sweet, juicy seedless red grapes.
Ingredients for Waldorf chicken salad
Poached Chicken Breasts (or breast meat from a rotisserie chicken)
Finely Diced Celery
Peeled Diced Apple
Diced Onion (Red, White or Sweet)
Red Seedless Grapes
Toasted Chopped Pecans
Lemon Tarragon Dressing (recipe included)
Best part of the bird to use for chicken salad
I recommend using breast meat for this waldorf chicken salad. It has a more neutral flavor and pairs well with the extras like apples, grapes, and the tangy tarragon dressing.
Though I love cooking with dark meat chicken, I don't recommend it for a Waldorf chicken salad because the flavor can be too assertive. Additionally, when served cold, the dark meat of legs and thighs can be chewy and their natural fattiness competes with, rather than complementing, the tarragon dressing in this recipe.
The case for poaching chicken
Chicken breasts can be a flavorful, tender, lean protein when cooked properly. Cooked improperly — you end up with shoe leather.
Instead, poach it and avoid dry, stringy, overcooked chicken. Trust me, this method will be your new best friend for creating tender, moist breast meat. A gentle, hands-off poach, cooks the white meat without becoming gristly or mealy, perfect for any homemade chicken salad recipes.
If you're in a time pinch, however, you can also use the breast meat from a rotisserie chicken.
How to poach chicken breasts for a Waldorf chicken salad
It may sound daunting if you've never done it, but poaching is actually really simple to do. It's also one of the most foolproof ways to cook chicken, (or fish and shellfish) and once you know how to do it, it's a no-brainer.
Use a wide skillet with tight fitting lid and add fresh water until it comes about half way up the side of the pan.
Add peppercorns, cloves, allspice berries, kosher salt and sliced lemon.
Bring to a boil, then reduce heat to a low simmer (where just a few bubbles come up around the edges of the pan – you don't want to boil the chicken, just gently simmer it).
Add the chicken breasts to the simmering court bouillon (that's the fancy cooking term for the simmering, seasoned water) and cover tightly with the lid.
Cook for 4-5 minutes on a low simmer (not boiling), then turn off the heat and let the chicken rest for 20 minutes with the lid still on (no peaking).
The chicken will cook through and be juicy and tender for the Waldorf salad.
pro tip
If your chicken breasts are very large (1/2 pound or more each — or greater than 1″ thick), slice the chicken breasts in half, lengthwise, before putting them in the poaching liquid. This will ensure that they cook completely and evenly.
While the chicken is poaching, you can assemble the rest of the ingredients.
One key to a great chicken salad recipe (Waldorf variety or not) is to have all of the ingredients cut into uniform, bite-sized, pieces. There's nothing worse than having a big chunk of onion and only a small morsel of chicken in the same bite. Avoid those rookie mistakes by following these tips:
Chopping tips for great chicken salad
I recommend chopping the onions and celery into a fine dice so that you're not getting big chunks of them in your salad. That means chopping to about 1/4″ square.
You can chop the apples a little larger (about 1/2″ square), but the key is to make sure that everything is fairly uniform in size, so it's easier to eat and piles nicely on a roll.
Once the chicken is cooked, remove it from the poaching liquid and pat dry with paper towels, then cut the chicken into 1/2″ cubes as well.
You'll want to let the meat cool completely before adding it to the rest of the fruits and veggies in your Waldorf salad to avoid them wilting and keep them crunchy and fresh.
Tarragon dressing for chicken salad
The dressing is where I go a little crazy — no plain mayo, salt and pepper for me. This Waldorf chicken salad dressing is zippy, bright and herbal with fresh lemon juice, whole grain dijon mustard, and a hefty dose of fresh tarragon. It has a loose, but creamy consistency that naps the chunks of chicken, apples, celery, grapes and pecans with its light, tangy flavor.
The mayo-based tarragon dressing for the chicken salad is quick and easy to make in about 5 minutes. Just mix the ingredients and whisk to combine.
It's important to taste the dressing and adjust for seasonings as needed. If it needs more acid, try a squeeze more lemon juice or mustard. Not herby enough? More tarragon.
pro tip
I recommend waiting until just before you serve the chicken Waldorf salad to add the chopped nuts. That's because the longer the toasted pecans sit in the lemon tarragon dressing, the soggier they'll get. Adding the toasted nuts at the last minute, ensures they'll stay crunchy and flavorful.
This chicken salad recipe is a cross between a traditional, savory chicken salad and a classic Waldorf salad. It's the one I use for special birthday parties, wedding showers and baby showers. I love it because it's very simple to make, but the flavors are way beyond ordinary with great textural contrasts and sweet and savory bites.
Variations and substitutions
Customize your chicken Waldorf salad for your own tastes or based on what you have on hand. Here's some options to consider.
Substitute pears for the apples.
Swap out cashews, pistachios, walnuts or almonds for the pecans. Be sure to toast them first, if they're not already roasted.
Try golden raisins, currants or dried sweetened cranberries instead of red grapes.
Skip the apples, grapes and tarragon and replace them with diced fresh pineapple and toasted, flaked coconut for a tropical twist.
Skip the grapes, replace the tarragon with tabasco sauce and add blue cheese crumbles for a buffalo-style chicken salad.
How long will the Waldorf chicken salad last?
You can keep this salad covered in the refrigerator for 4-5 days, though it will always be best the first day you make it. If you're planning on keeping it for several days, don't add the pecans all at once. Instead, scoop out just the amount of chicken salad you need and add a sprinkle of the toasted nuts for crunch.
More chicken salad recipes you might like: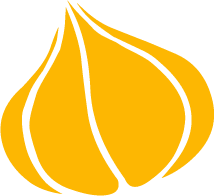 Tried this recipe? Leave a rating and review.
Your comments and shares are invaluable to me and the thousands of readers who use this site daily. If you've made the recipe, leave a star rating and review. We want to hear how you liked it.
We'd love it if you shared the recipe with your friends on social media!
Loaded Waldorf Chicken Salad Recipe
Go beyond ordinary chicken salad with this easy Waldorf chicken salad. It's loaded with extras like diced apples, red grapes, toasted pecans and a tangy tarragon dressing. You can use rotisserie chicken meat or poach your own boneless, skinless chicken breasts for super tender, juicy and flavorful chicken. Great on a bed of lettuce or piled onto a soft bun.
INGREDIENTS:
FOR POACHED CHICKEN:
2

pounds

boneless skinless chicken breasts

(or 4 cups of cooked chicken, from rotisserie)

1

lemon

sliced

1 ½

teaspoons

whole peppercorns

2

whole cloves

4

whole allspice berries

2

teaspoons

kosher salt
FOR THE CHICKEN WALDORF SALAD:
½

cup

pecans

2

stalks celery

cut to 1/4″ dice

¼

cup

onion

about 1/4 of a whole onion, minced

1

cup

seedless grapes

halved

1

small

apple

peeled, seeded, chopped to 1/4″ dice
FOR LEMON TARRAGON DRESSIING:
2

tablespoons

lemon juice

½

cup

mayonnaise

1

tablespoon

whole grain dijon mustard

¼

cup

tarragon

freshly chopped

½

teaspoon

Diamond Kosher salt or 1/4 teaspoon Morton's

½

teaspoon

fresh ground black pepper
DIRECTIONS:
TO POACH THE CHICKEN:
Evaluate your chicken breasts. If they are really large (about 1/2 pound or more or if they're greater than 1″ thick), they may need to be sliced in half lengthwise before poaching, to ensure that they cook completely. If the chicken breasts are on the smaller side, skip that.

In a large skillet with a tight fitting lid add the peppercorns, cloves, allspice berries, kosher salt and slices of lemon. Add enough water to go about halfway up the pan. Place the skillet over high heat and bring to a boil.

Reduce the heat to a low simmer and add the chicken breasts. Cover tightly with the lid and cook at a low simmer for 4-5 minutes. Turn off the heat and let the chicken poach in the liquid for an addiitonal 20 minutes. (Don't remove the lid).

Check to see if the chicken is cooked through by slicing one in half. If it's still slightly pink in the middle, return them to the poaching liquid and bring to a simmer again. Place the lid on the skillet and turn off the heat to let the chicken rest for another 10 minutes.
TOAST THE PECANS:
Preheat oven to 300 degrees.

Lay pecans on a baking sheet and bake for 10-12 minutes until lightly toasted and fragrant. Set aside to cool.

Add celery, onion, chicken, grapes and apple to a large bowl and toss to combine.
FOR THE TARRAGON DRESSING:
In a small bowl stir together lemon juice, mayonnaise and whole grain mustard. Stir in chopped tarragon, salt and pepper. Set aside.
ASSEMBLE THE WALDORF CHICKEN SALAD:
Remove the chicken from the poaching liquid and pat dry with paper towels. Cut the chicken into 1/2″ dice.

Transfer the cut chicken to a large bowl. Add the celery, chopped apple and grapes.

Add mayonnaise mixture to chicken. Using a large spoon or spatula, fold the mayonnaise into the chicken until well coated.

Roughly chop the pecans. Add the nuts to the chicken salad just before serving so they stay crunchy.

Great served with toasted bread, brioche bun or on a bed of greens.
NUTRITION:
Calories:
407
kcal
|
Carbohydrates:
14
g
|
Protein:
34
g
|
Fat:
24
g
|
Saturated Fat:
4
g
|
Polyunsaturated Fat:
11
g
|
Monounsaturated Fat:
8
g
|
Trans Fat:
1
g
|
Cholesterol:
105
mg
|
Sodium:
327
mg
|
Potassium:
801
mg
|
Fiber:
3
g
|
Sugar:
8
g
|
Vitamin A:
201
IU
|
Vitamin C:
17
mg
|
Calcium:
58
mg
|
Iron:
2
mg
Pin "Chicken Waldorf Salad" for later!