Homemade Bourbon Caramel Sauce with Pecans
If you're looking for a rich, creamy homemade caramel sauce like no other, you've found it. This decadent bourbon caramel sauce is quick and easy to make with only six ingredients and about ten minutes of cooking. It's gilded with toasted pecans and finished with a splash of bourbon. Your ice cream is naked without a spoonful of this caramel pecan recipe.
Making caramel might seem like a daunting thing, but it's actually really simple to do. You don't even need a candy thermometer for this homemade caramel and the flavors are beyond amazing.
I've jazzed up this homemade caramel with Kentucky bourbon and toasted pecans (it's a Southern thing), but you can easily skip them for a straight-up salted caramel sauce to spoon over ice cream, cheesecakes or anything else you can think of.
Why this recipe works:
It's fairly hands-off — when you begin making caramel, you don't want to stir or even touch it.
Once the sugar begin to melt and caramelize, the caramel pecan recipe comes together very quickly.
It's a kind of "chefy" thing that you can impress your friends with.
The bourbon caramel sauce is thin and loose when first made, but it thickens up in the refrigerator.
A jar of this caramel pecan sauce lasts for 10 days or more in the refrigerator.
This recipe can be customized to suit your tastes.
Ingredients:
Pecans – Pecans are very Southern and they pair perfectly with Kentucky bourbon in the caramel.
Granulated Sugar – Sugar is essential for making caramel; you can't substitute anything else, it's what gives this sauce it's distinctive rich color, smell and flavor. It's also where problems can occur, but I've got the solution. More on that later.
Light Corn Syrup – I used Karo brand, which doesn't contain high fructose corn syrup.
Heavy Cream – It must be heavy cream or whipping cream. Don't substitute half and half or whole milk. It won't work because they don't contain enough fat, which will cause the sauce to break.
Fine Sea Salt – Sea salt has a clean, fresh flavor that doesn't taste chemical. It's what you want for the salted caramel sauce.
Bourbon – Use whatever you like to drink. I've made this with Jim Beam, Maker's Mark, Bulleit, etc. You only need a splash of spirits for the recipe.
Measure and assemble the ingredients before you begin
Before you begin making the homemade caramel, it's essential to have your ingredients prepped, measured and ready because the recipe comes together quickly, and you'll need to pay attention so the sauce doesn't burn.
How to make bourbon caramel sauce.
Making caramel sauce from scratch only takes about 10 minutes, making it an easy dessert topping that stands out from the crowd.
Heat a heavy, medium-sized saucepan over medium-high heat.
Add the sugar into the center of the pan and pour the corn syrup over it. Don't stir.
Let the sugar begin to melt without stirring or touching it. This may take 2-3 minutes. The sugar crystals in contact with the pan will start dissolving and caramelizing.
Use a wooden spoon or whisk to stir the caramelized sugar on the bottom with the granulated sugar on top. Continue to stir and cook until all of the sugar has dissolved and the color of the caramel is deep, tawny and burnished. (It can take 4-6 minutes to get to the dark brown color.)
Add the heavy cream to the center of the pan. It will bubble furiously when it comes into contact with the molten sugar. Stir with a wooden spoon until the caramel sauce is evenly combined and smooth.
Remove the pan from the heat and stir in the sea salt, toasted, chopped pecans and bourbon to the caramel sauce and stir to combine.
Transfer to a storage container (I like to use a glass jar with a screw-on lid) and let cool to room temperature. Once cooled, you can store the bourbon caramel sauce in the refrigerator.
Pro-Tips:
Caramelized sugar is like molten lava — hotter than hell. Do not touch it with your fingers, hands and NOT YOUR MOUTH.) No matter how much you want to taste, let it cool first.
Make sure your little kids are NOT IN THE KITCHEN when making this sauce — you don't want anything distracting you and don't want them getting hurt.
The caramel sauce will firm up, getting thick and ropy as it chills. To soften, microwave it for 20-30 seconds before using it.
Cleaning the pot can be a pain because the remnants of the homemade caramel can harden and stick. Use this hack to avoid the hassle: Fill the pot with warm water and place it on the stove over high heat to make it easier. The stuck-on caramel lifts away as the water heats, making cleaning easier.
Troubleshooting caramel sauce:
If you're struggling with making caramel sauce, here are a few questions you might ask yourself.
The number one problem people have when making homemade caramel is that it seems gritty or not smooth. That's because sugar crystals, even after melting, will try to reattach and crystalize. Corn syrup prevents that from happening, so it's an important part of this recipe. Other liquid sweeteners like honey and agave don't have the same properties, so they will not inhibit crystallization.
What type of stovetop do you have (gas, electric, induction)? Does it run hot or behave inconsistently in any way? Mine is a gas cooktop running very hot, so I have to watch it closely. Electric stoves may take a bit longer to melt the sugar for the caramel, and induction cooktops tend to heat more quickly. Know your equipment and anticipate its tendencies.
What type of pan are you using? I recommend a large (2½ -3 quart) heavy-duty saucepan. (I use All-Clad), but Calphalon or other heavy-bottomed saucepans work well too. A heavy pan will hold the heat at a constant temperature without hot spots, so the sugar will dissolve more evenly and is less likely to burn.
Don't play with your food. When you add the sugar to the pan, the key is NOT to TOUCH IT for a few minutes. Let the sugar sit in the pan for several minutes so it begins to melt and caramelize. When you finally stir it, you'll notice that the sugars in contact with the saucepan have already started caramelizing.
Just because the sugar gets brown doesn't mean it's burnt. It's ok if the caramelized sugar gets a milk chocolate or tawny brown color. That's how the flavor develops for the caramel sauce.
If the sugar is truly burning, remove the pan from the heat for 30 seconds while give the pan a few assertive shakes back and forth. This will cool the caramel slightly from the ambient air and keep the sauce moving so no one spot will burn.
One reader said she had "wrecked" her pan with the burnt sugar… I know it might seem that way, but if you add 1-2 cups of water to the pan and bring it to a boil, the burnt-on caramel will dissolve into the water and make it easy to clean.
Variations:
If you're avoiding alcohol, use a teaspoon of vanilla extract instead of the bourbon.
Want a plain salted caramel sauce? Skip the bourbon and pecans and flavor with a teaspoon of vanilla and a pat of unsalted butter.
Stir a tablespoon of good unsalted butter into the sauce before adding the sea, salt, bourbon and pecans.
You can use other types of liquor in this homemade caramel. Try this recipe with rum, whiskey or cognac instead of the bourbon.
Swap pecans for nuts like slivered almonds, pistachios, walnuts or macadamia nuts, but be sure to toast them first for maximum flavor.
Dissolve two teaspoons of instant espresso powder in the cream before adding it to the melted sugar for a coffee caramel sauce.
Once comfortable making the salted caramel sauce, try combinations like rum and macadamia nut, Frangelico and hazelnuts, or Amaretto and almonds.
FAQ's
Does bourbon caramel have alcohol?
Yes. It contains three tablespoons (less than ¼ cup) of bourbon for 12 servings – or about one teaspoon per serving.
What is bourbon sauce made of?
This bourbon caramel sauce uses sugar and corn syrup, melted down to a caramel with heavy cream, sea salt, bourbon and toasted pecans.
What does bourbon caramel taste like?
Bourbon caramel sauce isn't particularly boozy. It has a subtle bourbon flavor, but most of the alcohol evaporates in the hot caramel. The flavor is like salted caramel with a hint of spirits. The crunchy pecans add a nice texture, though they're optional.
Can I make the sauce in advance?
Yes. You can make it up to 10 days in advance.
My caramel sauce seems runny, what did I do wrong?
Nothing. The sauce is thin and loose right after its made. Let it cool to room temperature, then refrigerate for several hours or overnight. It will thicken to a soft, ropy consistency. If it's too thick, zap it in the microwave in 20-30 second bursts until spoonable.
Storage:
Refrigerate the pecan caramel sauce in a sealed jar for 10 days to 2 weeks.
What to serve with bourbon pecan caramel sauce:
Vanilla ice cream, Pecan Praline Ice Cream or Peach Ice Cream
Top plain cheesecake with the caramel pecan recipe.
Spoon the pecan caramel topping over baked apples.
Drizzle over Baked pears.
Dip Apple turnovers into a small ramekin of homemade caramel.
More caramel sauce recipes: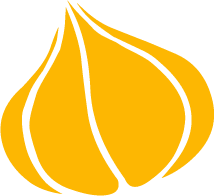 Tried this recipe? Leave a rating and review.
Your comments and shares are invaluable to me and the thousands of readers who use this site daily. If you've made the recipe, leave a star rating and review. We want to hear how you liked it.
We'd love it if you shared the recipe with your friends on social media!
Southern Bourbon Pecan Caramel Sauce
A rich, decadent homemade caramel sauce with a splash of bourbon and crunchy toasted pecans. Perfect on ice cream or straight from the spoon.
SPECIAL EQUIPMENT:
1 3 quart heavy bottomed saucepan

wooden spoon or whisk
INGREDIENTS:
½

cup

pecans

1

cup

sugar

1

tablespoon

light corn syrup

¾

cup

heavy cream

1

teaspoon

fine sea salt or kosher salt

3

tablespoons

bourbon
DIRECTIONS:
Preheat oven to 325º. Place pecans on a baking sheet and toast for 10-12 minutes until browned and fragrant. Transfer pecans to a cutting board and roughly chop. Set aside.

Have all your ingredients and utensils close to the stove and pre-measured before you start.

Place a medium saucepan over medium to medium high heat on the stove (if your stove runs hot, use medium, if it's true to temperature heat to medium high). Add sugar and corn syrup. No need to stir immediately.

Bring mixture to a rolling boil and watching the sugar mixture deepen in color. It will go from a light corn-syrup color, to light brown to amber. The change between light brown and amber is quick. Be ready for it.

When it achieves a deep brown (not burnt) color, pour the cream into the center of the pan. It will steam and bubble vigorously — that's ok. Stir until the sauce is smooth and well blended.

Remove the pan from the heat. Stir in the bourbon, sea salt and chopped pecans. Let it cool for about 10 minutes. Transfer to a storage container with a tight fitting lid and refrigerate.

Sauce will thicken as it chills. To serve, microwave the sauce for about 20-30 seconds, then spoon over ice cream, cheesecake, or apple pie.

Makes about 1½ cups of bourbon pecan caramel sauce.
RECIPE VIDEO:
NOTES:
This dessert sauce will keep in the refrigerator for 10 days to 2 weeks.
I like to use canning jars for storage because they're easy for reheating the caramel sauce in the microwave. Remove the metal lid before microwaving homemde bourbon caramel sauce for 20-30 seconds to soften the sauce before spooning it over ice cream.
NUTRITION:
Calories:
158
kcal
|
Carbohydrates:
19
g
|
Protein:
1
g
|
Fat:
8
g
|
Saturated Fat:
4
g
|
Cholesterol:
20
mg
|
Sodium:
201
mg
|
Potassium:
29
mg
|
Fiber:
1
g
|
Sugar:
18
g
|
Vitamin A:
221
IU
|
Vitamin C:
1
mg
|
Calcium:
13
mg
|
Iron:
1
mg
Pin "Ultimate Bourbon Pecan Caramel Sauce" for later!