Autumn Spiced Baked Pears
Some of the best pear dessert recipes are the simplest. Take these Autumn Spiced Baked Pears. They're little more than fruit, sugar, spice and pie crust (I used Pillsbury). This quick pear dessert turns out beautiful little domes that taste like mini pear pies, and it's one of our family favorites because this baked pear dessert is my grandmother's recipe.
Easiest Pear Dessert Recipe
This baked pear dessert is Madou's recipe, and it's one of my favorites because it's quick, easy and with no fuss. It had to be because my grandmother, despite her rock-solid cooking skills, was no pastry chef.
Her repertoire of desserts usually lay within the custard or pudding realm, so these mini pear pies were not only a rare treat, but they took her a little outside her wheelhouse… pastry…
Well, not pastry. She used store-bought crust. And that's the beauty of this quick pear dessert. Simplicity.
Ingredients For Autumn Spiced Baked Pears
Pie Pastry
Pears
Cinnamon
Sugar
Cardamom
Egg
Yep, only 6 ingredients for this quick pear dessert. That's the way Madou wanted it. She couldn't be bothered with long ingredients for desserts, or painfully precise assembly. "Floop-floop," she would say, batting her hand as if to emphasize the 1-2-DONE nature of her mini pear pies.
Assembling Quick Pear Dessert
Peel the pears and slice vertically from the stem to bottom.
Use a melon baller to scoop the seeds out of the pear.
Sprinkle the pears liberally with sugar spice mixture
Drape the pastry over the sugared and spiced fruit and fold and pinch the ends together. (It won't always be pretty, but it'll be good.)
Place the pears on a baking sheet and brush with egg wash.
Bake.
That bit about not always being pretty, but always being good is the way Madou approached pastry…
I'm pretty sure I inherited her pastry skills — which is to say, they are lacking, but even my rudimentary technique gets the job done. By the way, this isn't supposed to look like a rabbit — those are my own rendition of leaves attached to the stem of the baked pears – LOL!
Mini Pear Pies
As it bakes, the pear gets soft and juicy, while the crust (thank you Pillsbury) gets flaky and golden. Don't skip the egg wash step as that's what's responsible for the soft shine on the pastry.
What To Serve With Baked Pear Dessert
The pears should be served warm and preferably with a scoop of vanilla or a dollop of whipped cream for good measure, but they're good on their own as well. You could also drizzle them with a bit of caramel sauce.
More Baked Pear Dessert Recipes:
Savory Ways To Use Pears: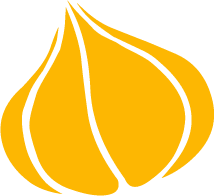 Tried this recipe? Leave a rating and review.
Your comments and shares are invaluable to me and the thousands of readers who use this site daily. If you've made the recipe, leave a star rating and review. We want to hear how you liked it.
We'd love it if you shared the recipe with your friends on social media!
Spiced Baked Pears
A simple elegant fall dessert, like pie but without the effort.
INGREDIENTS:
1

ready made pastry crust

I used Pillsbury

2

ripe bartlett or bosc pears

¼

cup

sugar

2

teaspoons

cinnamon

½

teaspoon

cardamom

1

egg

lightly beaten
DIRECTIONS:
Preheat the oven to 450°. Line a baking sheet with parchment paper and set aside.

In a small bowl, mix together the sugar and spices and set aside.

Peel the pears with a vegetable peeler and slice in half vertically. Use a melon baller to scoop out the seeds and discard. Sprinkle the pears on both sides with the sugar and spice mixture and set aside.

Roll out the pastry dough and cut into four equal pieces (top to bottom and side to side so that you have 4 pizza pie looking pieces of dough (I use a pizza cutter to cut the dough). Place one pear, flat side up on the pastry with the stem end facing the point.

Use the pastry cutter to trim about 1″ of excess dough from the bottom of the "crust side of the pizza slice". Place the trimmed piece toward the top one-third of the pear. Wrap the bottom portion of the dough around the pear and seal it by pinching it together with your fingers. If it doesn't completely surround the pear, that's ok. You just want it to hold together.

Transfer the pastry wrapped pear, flat side down to the baking sheet. Continue with the remaining pears

Brush the outside of the pastry dough with egg wash. Bake for 25-30 minutes or until pastry is golden brown and pears are softened. Remove from oven and let rest for 5 minutes before transferring to plates to serve. Great with ice cream or whipped cream!
NOTES:
Really good with a scoop of vanilla ice cream.
NUTRITION:
Calories:
329
kcal
|
Carbohydrates:
64
g
|
Protein:
6
g
|
Fat:
5
g
|
Saturated Fat:
1
g
|
Cholesterol:
40
mg
|
Sodium:
358
mg
|
Potassium:
170
mg
|
Fiber:
4
g
|
Sugar:
21
g
|
Vitamin A:
80
IU
|
Vitamin C:
3.8
mg
|
Calcium:
32
mg
|
Iron:
2.7
mg
Pin "Autumn Spiced Baked Pears" For Later!