Pear Crumble with Ginger and Almonds
Sweet pear crumble is a warm baked pear dessert ideal for chilly fall and winter nights. The fruit filling is spiced with cinnamon, nutmeg, and just a hint of candied ginger and topped with a buttery almond-flecked crumble. This easy baked pear recipe is ready for the oven in about 20 minutes.
This post contains affiliate links.
I am a staunch lover of fruit crisps and crumbles because they're so easy to make, and you can use any fruit you like. We've enjoyed warm crumbles and crisps made with apples, cranberries, apricots… you name it.
This pear crumble recipe is one of my favorites in the fall months. The fruit melts into a warm, spiced compote that's just an excuse for an avalanche of buttery sweet crumble topping.
What makes this pear crumble stand out is the classic pear-ginger combination. There's powdered ginger in the crumble and crystallized (or candied ginger) in the pear filling. It's incredible.
Why you'll love this baked pear dessert
This is an unfussy baked pear dessert. You don't need fancy certifications from an accredited pastry school.
It's easy to assemble and feeds 4-6 people.
For time savings, you can make the crumble topping in a mini food processor.
There are endless variations so that you can customize it.
It reheats well (on the off chance you have leftovers).
Ingredients you'll need for pear crumble
Pears
Flour
Granulated Sugar
Kosher Salt
Ground Ginger
Butter
Sliced Almonds
Lemon Juice
Water
Cornstarch
Crystallized Ginger
Cinnamon
Nutmeg
Best pears to use for the crumble:
Use Bartlett, Comice, or Anjou pears for this crumble recipe. I've never used Asian pears, so I'm not sure how they would work in this baked dessert.
The most important thing is that the pears are ripe but not overly so. If the pears are too mature or soft, the fruit won't hold its shape when baked and, instead, dissolve into a fruity goo.
To tell if the pears are ripe, press gently at the stem with your thumb. If they yield slightly, they're ready.
This baked pear dessert starts with the crumble topping, which is easy to make because you can use a food processor.
I used my mini Cuisinart, which holds almost 3 cups, but you can use a full-sized machine, and if you don't have one, I'll show you how to make it by hand.
How to make the pear crumble topping in a food processor
Combine the flour, sugar, ground ginger, salt, and cold butter cubes in the processor bowl.
Pulse several times until the mixture is crumbly and looks like wet sand. To test it, take a small handful and squeeze it. It should hold together in clumps.
Add the sliced almonds to the crumble and give it a toss.
Refrigerate until you're ready to assemble the pear dessert.
Making crumble topping by hand
Mix flour, sugar, ginger, and salt in a medium bowl. Whisk them together until evenly combined.
Add the cold cubes of butter and use a pastry cutter (another option is to use a fork or even two knives to cut in scissor fashion) to cut the butter into the flour mixture until it forms fine crumbs and the butter has been reduced to pea-sized bits.
Do the pinch test by squeezing a small handful of the crumble topping in your hand to see if it holds together.
Add the sliced almonds and toss to combine. Refrigerate the pear crumble topping.
I like to use my y-shaped vegetable peeler (affiliate link) for peeling the pears because it's very sharp and won't bruise the fruit.
How to prep pears for fruit crumble
Peel the pears and slice them in half vertically.
Use a melon baller (affiliate link) or a small spoon to remove the core and seeds.
Remove the stem (note: the stem extends from the core through the body of the pear but can be removed almost like a string. It pulls right out).
Chop into 1/2″ – 1″ pieces.
What's the best baking dish to use?
Since this pear dessert has a lot of crumble, I recommend using a wide, shallow baking dish for the most surface area so the topping can brown.
Any quart-sized (4-cup), oven-safe casserole dish works for baking the ginger pear crumble.
In the past, I've used 8×8″ pyrex dishes, small casseroles, and even individual 3/4-cup ramekins. This cast iron skillet is about 8 inches in diameter. Poke around your kitchen and see what's available.
Assembling the crumble:
Add the diced pears to a medium bowl and toss them with lemon juice to prevent oxidation (turning brown).
Sprinkle on a half teaspoon ground cinnamon and nutmeg (I like to grate my nutmeg for a more intense flavor).
Add the minced crystallized ginger and toss and stir well until the fruit mixture is evenly combined.
Mix the cornstarch and water in a small bowl to form a slurry and drizzle over the fruit.
Toss the fruit with a rubber spatula and transfer it to your baking dish.
Take handfuls of the crumble topping and top the pears generously.
Bake for 50 minutes to 1 hour or until the fruit is bubbly and the crumble is golden brown.
Pro-Tips:
Be sure to mince the crystallized ginger finely. It packs a flavor punch and can overwhelm the other flavors if the pieces are too large.
Be sure your sliced almonds are fresh. Nuts have oils in them and can go rancid. Taste them to make sure they're new.
As soon as the baked pear dessert comes out of the oven, the fruit filling will be lava-hot. You'll want to give the pear crumble a few minutes to cool before serving. It's no fun scorching the roof of your mouth.
One of the best parts about fruit crisp and crumble recipes is the endless options to customize them according to what's on hand and your tastes. Here are just a few options:
Swaps and Variations:
Add apples to the pear crumble. Apples and pears go together like Harry Styles and avant-garde fashion. Try this crumble recipe with Honeycrisp, Granny Smith, Fuji, Jonamac, or Gala.
Since this is a fall dessert, you can include other seasonal fruits like cranberries, pomegranate seeds, or peeled, chopped persimmons.
Add dried fruit like dried cranberries or golden raisins for a chewy contrast.
Want a crunchier topping? Add 1/3 of a cup of rolled oats to the crumble mixture. Oatmeal nudges this fall dessert into pear crisp territory.
Use different nuts, like pecans, walnuts, or hazelnuts. Don't feel nutty? Skip them.
For more nutrition, use whole-wheat flour instead of all-purpose.
Make it gluten-free by using gluten-free flour.
Swap granulated sugar for brown sugar for a deeper, richer flavor.
Make it dairy free by substituting butter for vegan butter or coconut oil.
This pear crumble is like a pie without the crust. The soft, buttery crumble is lightly sweet, and you can taste the ginger in every bite. Warm cinnamon and nutmeg round out the spice flavors.
The pears will give up a lot of juice as they bake. Those pear juices create a warm, jammy filling. To me, it's the best part of the dessert. But if you're a sweet, toasted crumble fan, there's plenty of that too.
As it bakes, the aromas will fill your house with warm, cozy smells that no one can resist.
We love this pear crumble recipe served with a scoop of vanilla ice cream or frozen yogurt, but it's also good with a squirt of Redi-Whip or a drizzle of cream. Also, try with a drizzle of pure maple syrup for a fall pear dessert that's perfect for Thanksgiving.
How to store and reheat leftovers:
Cover any leftover pear crumble with plastic wrap or foil and store for up to 2-3 days in the fridge.
You can reheat the crisp recipe in a warm (325°) oven for 10-15 minutes or in the microwave in 20-30 second bursts. For a crisp topping, it's better to reheat the warm pear dessert in the oven.
More pear-inspired comfort dessert recipes:
More crumbles, crisps and baked fruit desserts you might like: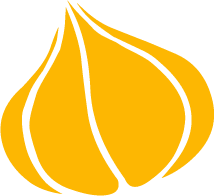 Tried this recipe? Leave a rating and review.
Your comments and shares are invaluable to me and the thousands of readers who use this site daily. If you've made the recipe, leave a star rating and review. We want to hear how you liked it.
We'd love it if you shared the recipe with your friends on social media!
Pear Crumble with Ginger and Almonds
This easy pear crumble recipe is a perfect baked fall dessert with ginger and spice pear filling and mounds of buttery, soft crumble topping.
INGREDIENTS:
⅓

cup + 2 tablespoons

all purpose flour

½

cup

granulated sugar

¼

teaspoon

kosher salt

¼

teaspoon

ground ginger

5

tablespoons

cold, unsalted butter

cut into small cubes

¾

cup

sliced almonds

2

tablespoons

crystallized ginger

candied, finely minced

2

tablespoons

lemon juice

1

tablespoon

water

1

teaspoon

cornstarch

5

very firm pears

Bartlett, Comice or Anjou

½

teaspoon

cinnamon

¼

teaspoon

ground nutmeg
DIRECTIONS:
Preheat the oven to 375 degrees. Spray 1 quart 8×8″ baking dish or cast iron skillet with vegetable spray and set aside.
MAKE THE CRUMBLE TOPPING:
Place the flour, sugar, kosher salt, ginger and butter into the bowl of a food processor and pulse until mixture resembles coarse meal.

Transfer to a bowl and with your fingers, work the mixture, squeezing to create a lumpy, crumbly texture.

Add the almonds and toss to combine. Refrigerate until ready to top the crumble.
FOR THE PEAR FILLING:
Peel the pears and halve them with a sharp knife. Cut the halves in half again and remove the core using a melon baller. Cut out the tough stem. Chop the pears into bite sized pieces.

Transfer pears to a large bowl and sprinkle with the lemon juice. Add the minced ginger and toss together. Sprinkle the pears with cinnamon and nutmeg.

In a small bowl, mix the water and cornstarch together to form a slurry. Pour over the pears and toss to coat the pears with the slurry and spices. Transfer the pears to the prepared baking dish.
BAKING THE PEAR CRUMBLE:
Liberally sprinkle the almond topping over the pear filling. Bake for 50 minutes to 1 hour until the fruit is tender, but not mushy and the topping is a warm, golden color.

If the fruit is tender, but the topping is pale, place it under the broiler for 4-5 minutes to get a little color. Serve warm with a scoop of vanilla or a drizzle of cream.
NUTRITION:
Calories:
293
kcal
|
Carbohydrates:
45
g
|
Protein:
4
g
|
Fat:
13
g
|
Saturated Fat:
5
g
|
Polyunsaturated Fat:
2
g
|
Monounsaturated Fat:
5
g
|
Trans Fat:
0.3
g
|
Cholesterol:
19
mg
|
Sodium:
3
mg
|
Potassium:
226
mg
|
Fiber:
5
g
|
Sugar:
26
g
|
Vitamin A:
247
IU
|
Vitamin C:
6
mg
|
Calcium:
43
mg
|
Iron:
1
mg
Pin it for later!
SaveSave