Turkey Neck Gravy (no drippings)
Homemade turkey neck gravy is a must for your holiday meal and it's easy to make ahead of time, because this is a recipe for turkey gravy without drippings. A splash of fortified wine and drizzle of maple syrup give this giblet turkey gravy amazing flavor and it makes a quart of gravy (no drippings) with just a little turkey or chicken stock, a few aromatics and vegetables.
Published October 22, 2019. Updated October 7, 2022.
A turkey dinner wouldn't be complete without gravy, but what if you're cooking your bird in a method that doesn't leave you with any pan drippings (i.e. deep fried, grilled or smoked turkey)?
This simple gravy recipe uses the turkey neck, giblets and a few vegetables, but doesn't need the traditional pan drippings that most gravies do.
That said, while this turkey gravy is made without drippings, there's no reason you can't add some at the last minute if you have some. So, grab that turkey neck and let's make some gravy.
Why you'll love this turkey neck gravy.
You can make it several days ahead of time.
Waste not, want not – this recipe uses up all of the extras that you might normally throw away.
It makes about a quart of delicious homemade giblet turkey gravy.
You can customize the flavors (and even use leftover meat from the turkey neck in the gravy).
What you'll need for turkey gravy (no drippings)
Turkey Neck & Giblets
Whole Peppercorns
Fresh Sage
Onions
Celery
Butter
Wondra Flour (or all purpose flour)
Kosher Salt
Sherry (can also use dry vermouth or Marsala wine)
Maple Syrup
Fresh Sage
Black Pepper
Browning Liquid (such as Gravy Master or Kitchen Bouquet, optional)
What are giblets, exactly?
Giblets is kind of a "catch all" phrase referring to that little package of goodies tucked into the cavity of a turkey (or chicken). It comprises the turkey neck, heart, gizzard and liver.
This giblet turkey gravy uses the neck and all the giblets to enhance the flavor of the stock for a really flavorful sauce.
How to use turkey neck and giblets to make gravy without drippings
Simmer the turkey neck and giblets in broth along with peppercorns, sage, onions and celery for about 20 minutes until the vegetables are soft and the liquid has reduced a little.
Strain the infused stock through a fine mesh strainer and into a large bowl or quart sized measuring cup.
Press on the solids with the back of a wooden spoon to get every bit of moisture and flavor from them. Discard the solids.
Add butter to a saucepan and melt it over medium high heat.
Whisk the flour into the melted butter until it forms a roux (paste).
Cook for a minute, letting the roux bubble and cook away any flour taste, stirring constantly so it doesn't stick to the bottom or sides of the saucepan.
Whisk in the strained stock a little at a time.
Once you've added all the turkey neck stock, bring the gravy to a boil and cook for one minute, whisking constantly until it thickens.
Remove from heat and stir in the sherry (or vermouth or Marsala wine), maple syrup, chopped sage, black pepper and browning liquid, if using.
Taste for seasonings and adjust as needed.
Transfer to a storage container and refrigerate. Reheat before serving.
Pro Tips for make ahead turkey gravy with no drippings:
Use a low-sodium (or homemade broth/stock) to simmer the neck and giblets, otherwise the gravy can become too salty.
I recommend Wondra flour if you've had trouble in the past with lumpy gravy. Using Wondra practically guarantees a smooth sauce.
Taste the gravy before you start adding the fortified wine and herbs to get a sense of the flavors. Taste a little after each new addition, so you can adjust the gravy to your tastes.
Swaps and Variations:
Like nuggets of turkey in your gravy? Pick the meat off the cooked turkey neck and add it back to the sauce before serving.
Maple syrup gives a feint sweetness to the gravy. If you crave a more savory one, you can skip it.
Sherry (or other fortified wines add acidity to round out the flavors in a sauce. Without it, the taste can be flat. If you don't want to use alcohol, substitute vinegar (try balsamic, cider or malt). Add it 1 teaspoon at a time for a total of up to 3 or 4 teaspoons and taste after each addition.
FAQs
What if I don't have chicken or turkey broth?
Using a low or no-sodium broth to simmer the turkey neck and giblets intensifies the turkey flavor, which is why I prefer it. However, if you don't have broth handy, you can use water to simmer the neck, giblets and vegetables in.

Here's how: Use 6 cups of fresh water with the giblets, turkey neck, peppercorns and vegetables. Bring it to a boil, then lower the heat to a moderate simmer and cook, uncovered for at least 1 to 1 1/2 hours or until the liquid reduces by 1/3. Strain the broth then move on to the "roux" step.
How many days in advance can I make the gravy?
Up to 4-5 days ahead of time, if you're storing it in the refrigerator. If you're freezing it, it should keep for 2 months.
What is the browning liquid for?
Turkey gravy is naturally a pale blonde color. Adding just 1/2 teaspoon of Gravy Master or Kitchen Bouquet will give the turkey neck gravy a heartier more robust appearance and since we eat first with our eyes, I'm an advocate.
Up to this point, we've made this turkey gravy with no pan drippings. However, if you happen to have turkey drippings you can absolutely use them.
Want to add drippings to the turkey neck gravy? Here's how:
Pour the drippings into a glass measuring cup and look at it. Fat will rise to the top and the turkey jus (pronounced zhou) will sink.
Skim off the fat layer with a spoon and discard (but don't put it down your sink, as it can cause clogs).
Stir in up to 1 cup of turkey jus to gravy and heat through.
If the gravy seems too thin, add a little beurre manie by mashing together 1 tablespoon of flour with 1 tablespoon of butter until there's no dry bits left. Whisk the paste into to the gravy and bring to gentle boil. The sauce will thicken in a minute or two.
When you want a delicious, all purpose turkey giblet gravy to ladle over turkey or pool in a mound of mashed potatoes, this is the best and it makes a lot, so there's enough for everyone at your table.
What sides to serve with make ahead turkey gravy:
Try some of our favorite turkey recipes:
More Easy Gravy Recipes: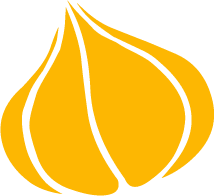 Tried this recipe? Leave a rating and review.
Your comments and shares are invaluable to me and the thousands of readers who use this site daily. If you've made the recipe, leave a star rating and review. We want to hear how you liked it.
We'd love it if you shared the recipe with your friends on social media!
Turkey Neck Gravy (no drippings needed)
Looking for an easy giblet turkey gravy that can be made ahead of time? This one uses the turkey neck and giblets with a little Sherry, fresh sage and a hint of maple syrup. Makes a quart of velvety turkey neck gravy, perfect for the holidays.
INGREDIENTS:
4

cups

turkey stock

(or low sodium chicken broth)

turkey neck, giblets, heart (not liver)

optional

1

teaspoon

whole peppercorns

6

sage leaves

1

medium

onion,

sliced

1

stalk

celery

diced

6

tablespoons

unsalted butter

⅔

cup + 1 tablespoon

Wondra flour

(or all purpose flour)

1

teaspoon

kosher salt

1 – 2

tablespoons

dry Sherry

can use dry vermouth or marsala wine

1 ½

tablespoons

maple syrup

1 ½

teaspoons

finely chopped sage

¼

teaspoon

finely ground black pepper

½

teaspoon

browning sauce

(Gravy Master) optional
DIRECTIONS:
In a large saucepan combine the stock, turkey parts (if using), peppercorns, 6 sage leaves, sliced onion and chopped celery. Heat to just below boiling, place the lid 3/4 on the pan (so that steam may escape) and reduce heat to low. Simmer stock for 20 minutes.

Remove the turkey neck with a pair of tongs. Place a fine mesh sieve over a large bowl or 1 quart measuring cup and pour the broth through the strainer. Press down on the solids with the back of a wooden spoon to release as much of the liquid as possible. Discard solids.

Add the butter to the pan and melt it over medium high heat. Whisk in the flour until a thick paste forms and the mixture is bubbly. Add the salt to the flour mixture and whisk to combine.

Slowly add the strained broth, whisking constantly until mixture is smooth and velvety. Heat to a boil, stirring and scraping the sides of the pan constantly. Cook for one minute until mixture thickens and remove from heat.

Stir in the sherry (or vermouth or marsala wine), maple syrup, chopped sage, fresh pepper and browning sauce. Taste for seasoning and adjust to your tastes. This gravy can be made a day or two ahead of time and reheated just before serving.

NOTE: If you want to add turkey neck meat to the gravy you can. Just let the neck cool until you can handle it and pick off the excess meat. Reserve it to add to the gravy after it's done.
TO REHEAT:
You can reheat the gravy in the microwave or on the stovetop.
ADD PAN JUICES
If you've made the gravy ahead of time and want to augment it with pan juices and fond from your turkey or chicken, here's how to do it:

Remove the turkey from the roasting pan and set aside to rest. Place the roasting pan on your stovetop so that it covers two burners. Turn the burners on to a medium high heat. Add 1-2 teaspoons of apple cider vinegar to the pan and cook, scraping the bottom of the pan to loosen any fond or stuck-on flavorings. Add the gravy to the roasting pan and stir until heated through. Taste for seasonings and adjust as needed.

MAKES 4 CUPS
NUTRITION:
Calories:
92
kcal
|
Carbohydrates:
11
g
|
Protein:
2
g
|
Fat:
5
g
|
Saturated Fat:
3
g
|
Cholesterol:
11
mg
|
Sodium:
164
mg
|
Potassium:
69
mg
|
Fiber:
1
g
|
Sugar:
2
g
|
Vitamin A:
131
IU
|
Vitamin C:
1
mg
|
Calcium:
10
mg
|
Iron:
1
mg
Pin "Turkey Gravy without drippings" for later!