These cherry scones are perfect for special weekend brunches or afternoon tea-time snacks. They're flaky, lightly sweet and buttery with a vanilla bean glaze. Buttermilk scones are easy to make and ready to eat in under an hour. Use a small biscuit cutter to make mini scones for a 2-bite treat.
Do you know those little mini scones they sell at Starbucks? Those vanilla scones were one of my favorite treats — and my daughter's.
I like their smaller size – those mini scones are just a few bites of pure pleasure.
In this cherry scones recipe, I use chewy bits of dried cherries and a small 2″ biscuit cutter for baked mini scones that EVERYONE LOVES.
Ingredients for cherry scones
Flour – All Purpose
Baking Powder
Baking Soda
Salt
Sugar
Unsalted Butter
Dried Cherries
Buttermilk
Eggs
Vanilla Bean Paste (or vanilla extract)
Regular Milk or Heavy Cream(optional)
Sparkling Sugar (optional)
Scones are essentially biscuits with a bit of sugar and flavorings — and one key to light, flaky biscuits (and these mini vanilla scones) is using cold butter and cutting it finely into the dry ingredients.
Use a pastry cutter or two sharp knives (in a scissoring fashion) to cut the butter into fine bits about the size of a pea.
The photo above shows you what that should look like.
Flavorings
Vanilla is the main flavoring for these two-bite wonders. Instead of using plain vanilla extract, I used vanilla bean paste, a thicker, slightly sweet, syrupy amalgam loaded with natural vanilla bean seed.
If you can't find vanilla bean paste, use regular vanilla extract.
How to make buttermilk scones
Combine the flour, baking powder, baking soda, salt and sugar in a large bowl.
Add the cold butter and cut the fat into the dry ingredients using a pastry blender or cutter. The butter bits should be reduced to pea-sized grains.
Add chopped dried cherries and toss evenly to combine.
Whisk the buttermilk, egg, and vanilla in a small bowl.
Make a well in the flour mixture and add the liquid ingredients. Mix with a rubber spatula until the dough comes together without over-mixing.
Place the scone dough on a lightly floured surface and knead the dough briefly 2-3 times. Pat the dough into a large circle about ¾" thick (use a ruler).
Use a 1½ to 2″ biscuit cutter to cut the mini scones.
Transfer the cherry scones to a prepared baking sheet and bake for 10-12 minutes or until lightly golden.
Transfer the biscuits to a cooling rack to cool completely before glazing.
A note about baking scones
Every oven is different, and many have hot spots, so I recommend rotating your baking pan 180° about ? through the cooking time to ensure even cooking without over-browning.
Pro-Tips:
For flaky buttermilk scones, don't overwork the dough. Your hands can heat and even melt the butter, preventing the rise and flaky layers we want. A few quick kneads of the dough to bring it together is fine.
When cutting scones, don't twist the biscuit cutter. Instead, press the edge straight down to the work surface, then lift it straight up. Twisting tends to seal the sides of the mini cherry scones and will prevent them from rising.
Variations:
Swap dried cherries for other dried fruit like raisins, currants, blueberries, cranberries, and apricots.
Instead of vanilla, try other extracts like lemon or almond. Also, you can double down on the cherry flavor in these buttermilk scones with cherry extract.
Add the zest of a lemon or about one teaspoon of orange zest to add a citrusy note to the dried cherry scones.
Use fresh fruit instead of dried in this mini scones recipe. Ensure your fruit is finely diced, and pat dry with paper towels. Instead of adding them to the dry ingredients, sprinkle the fruit over the dough and gently fold it in.
Mix in fresh blueberries, raspberries, blackberries or strawberries (cut up the larger berries).
Add a teaspoon of cinnamon to the dry ingredients to take the flavors in a different direction.
Add ½ cup of mini chocolate chips.
Finishing touches
Brush the scones lightly with milk.
Sprinkle with sparkling sugar.
Note: These steps are optional, but here's what they do :
The milk will help the scones get a beautiful golden brown.
The sparkling sugar adds crunch and shimmer.
FAQ's
What's the secret to making good scones?
Use COLD BUTTER, don't over-work the dough, don't twist your biscuit cutter, cut straight down.
Can I make these cherry scones larger?
Yes. Use a larger biscuit cutter (2½"-3″ in diameter) and bake the scones for about 16 minutes or until lightly browned.
Why do you brush scones with milk?
In a hot oven, the milk turns a shiny golden brown color giving the scones an inviting appearance. Without it, they can look a bit flat. It also helps the sparkling sugar stick to the surface of the biscuits.
Can I make the buttermilk scones ahead of time?
Yes. You can make the dough for the scones a day ahead of time. Wrap in plastic wrap and refrigerate until you're ready to bake. Let the dough sit on the counter for about 10 minutes, then cut the mini scones and bake them according to the recipe.
Can I freeze scones?
Yes. If you plan on freezing them, I recommend NOT adding the glaze, as it won't do well in the freezer. However, once you've baked and cooled the scones, they'll keep well wrapped for 2-3 months. Defrost them thoroughly, then add the glaze.
To glaze or not to glaze
Glazing cherry scones, is optional, however, if you like a sweet hit of vanilla glaze, this is a quick and easy way to gild the mini buttermilk scone recipe.
Making vanilla glaze for scones
Combine the powdered sugar, vanilla bean paste, and milk in a small bowl.
Stir until the glaze is smooth and thin enough to drizzle without being watery. If you need more milk, add it ½ teaspoon at a time. If it's too thin, add a tablespoon more powdered sugar.
Dip the tops of the mini cherry scones into the glaze and transfer them to a wire rack to dry. (It may take 30 minutes for the glaze to set).
Note: Wait until the scones have cooled to room temperature to glaze them.
These mini cherry scones are tender, flaky and delicious. You can enjoy a few for an afternoon snack, light dessert or serve a basketful at your next weekend brunch. They go well with so many things.
What to serve with the scones:
Cup of Coffee (the hotter, the better).
More scone recipes you might like: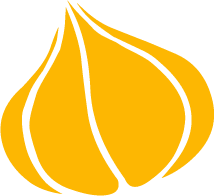 Tried this recipe? Leave a rating and review.
Your comments and shares are invaluable to me and the thousands of readers who use this site daily. If you've made the recipe, leave a star rating and review. We want to hear how you liked it.
We'd love it if you shared the recipe with your friends on social media!
Cherry Buttermilk Scones
These baby scones are enhanced with vanilla bean paste in the buttery dough as well as the glaze. Use tart dried cherries for the perfect chewy bite.
SPECIAL EQUIPMENT:
biscuit cutters

I used mini 2-inch cutters
INGREDIENTS:
For Scones
3

cups

all purpose flour

2

teaspoons

baking powder

½

teaspoon

baking soda

1

teaspoon

salt

¼

cup

sugar

8

tablespoons

unsalted butter

(one stick) at room temperature, cut into small cubes.

¾

cup

dried cherries

finely chopped

1

cup

buttermilk

1

large

egg

2

teaspoons

vanilla bean paste

or 1 teaspoon vanilla extract

¼

cup

milk

3

tablespoons

sparkling sugar

optional
For Vanilla Bean Glaze
1

cup

powdered sugar

1

teaspoon

vanilla bean paste

or 1/2 teaspoon vanilla extract

2

tablespoons

milk
DIRECTIONS:
Preheat the oven to 450°. Line a half sheet pan with parchment paper and set aside.
Make Scones
Combine the flour, baking powder, baking soda, salt and sugar in a large bowl and whisk together. Add the butter and use a pastry cutter to cut the butter into the dry ingredients until it the butter bits are about the size of peas and the mixture resembles coarse meal.

Stir in the chopped cherries and toss to combine.

In a small bowl, combine the buttermilk, egg and vanilla bean paste and whisk together.

Make a well in the center of the dry ingredients and pour the buttermilk mixture into it. Use a rubber spatula to mix the flour and buttermilk combination until it just comes together and there are no more dry spots in the mix. Do not overmix.

Dust a work surface with flour and turn the dough out onto it. Knead two to three times and gently pat into a large circle that's ¾" thick.

Use a 1½" to 2″ round cutter to cut individual scones from the circle of dough. Do not twist the cutter in the dough as it will inhibit rising — just press straight down.

Transfer the scones to the prepared pan. Brush the scones with milk and sprinkle with sparkling sugar (if using).

Bake for 8 minutes, then rotate the pan 180° in the oven. Cook for an additional 4-6 minutes or until the scones are lightly browned. Remove from the oven to cool.
Make Vanilla Bean Glaze
While the scones are cooling, make the glaze. Combine the powdered sugar, milk and vanilla bean paste and mix until smooth and creamy.

Drizzle the glaze over the top of each scone, or conversely, dip the tops of the scones into the glaze, letting the glaze run off a bit before flipping them over to dry. Sprinkle with additional sparkling sugar if desired.
NOTES:
You can store these mini scones at room temperature in an airtight container for one day. Refrigerate for up to 3 days.
NUTRITION:
Calories:
151
kcal
|
Carbohydrates:
24
g
|
Protein:
3
g
|
Fat:
5
g
|
Saturated Fat:
3
g
|
Cholesterol:
20
mg
|
Sodium:
137
mg
|
Potassium:
72
mg
|
Fiber:
1
g
|
Sugar:
12
g
|
Vitamin A:
285
IU
|
Calcium:
38
mg
|
Iron:
0.8
mg
Pin "2-Bite Cherry Vanilla Mini Scones" For Later!