Corned Beef Hash and Eggs
Corned beef hash and eggs makes a hearty weekend breakfast or delicious "breakfast for dinner" idea. You'll love this corned beef hash recipe because it's a chunky blend of crispy potatoes and tender shredded corned beef (from a leftover brisket). The recipe is quick and easy and makes delicious hot, crispy hash that's irresistible, especially with an oozy fried egg on top. If you've got 30 minutes, make some hash and eggs with leftover corned beef.
Going out for weekend brunch is always a treat, right. Whenever our family heads out to our local greasy spoon, my Dad is all about creamed chipped beef on toast and my Mom gravitates towards frittatas. Emily loves pancakes and Scott likes a stacker. For me, a good corned beef hash always catches my eye.
But you don't have to stand in line on a Sunday morning to enjoy corned beef hash and eggs. Make them (in your pajamas) at home in about 30 minutes.
Where did corned beef hash come from?
From the French word, "hacher" meaning "to chop" hash has always been a simple, efficient and delicious way to use up leftovers. Classic hash is made with chopped meat, fried onions and potatoes. It doesn't get much simpler than that.
Breakfast hash has been popular in America since the 1800s with a myriad of hash recipes and the emergence of popular "hash houses" places that served up various types of hash and other diner-style favorites. However, hash is not strictly an American phenomenon.
In Denmark, "biksemad" (a.k.a. thrown together food) was traditionally made with pork, potatoes and onions, seasoned with worcestershire and topped with a fried egg.
In Austria, "Gröstl" is typically made from chopped leftover meat (sausage is common) with potatoes onions and herbs, topped with a fried egg.
Picadillo is a Spanish form of hash made with chopped meat made with tomatoes (or tomato sauce) vegetables and spices.
Germany has Labskaus made from corned beef minced with onions with boiled potatoes fried in lard, complete with the requisite fried egg on top.
There are countless other variations and one day I'm going to make it my mission to try each and every one, preferably in their country of origin.
This recipe is a traditional corned beef hash and eggs that you'll find in diners across the U.S.
What you'll need for homemade corned beef hash and eggs:
Leftover Corned Beef
Waxy Potatoes – I used red skinned
Onion
Olive Oil
Salt & Pepper
Fried or Poached Eggs (or however you like them)
How to cook potatoes for corned beef hash:
Dice the potatoes into equal 1/2″ cubes. No need to peel the spuds.
Bring a pot of water to a boil and add the potatoes. Cook until the potatoes are just tender, about 5-10 minutes.
Drain the potatoes well and transfer to a sheet pan lined with paper towels. Spread the potatoes out in an even layer and let the heat evaporate and cool the potatoes. The evaporation will dry out the surface of the spuds making them easier to pan fry.
Note: If potatoes are too moist, they'll fall apart in the fry pan, so give them time to cool and for the steam to evaporate.
Best pan to cook hash in:
I like to use a good nonstick pan for frying potatoes, but a well seasoned cast iron skillet works well too.
You can also use a heavy bottomed stainless steel pan, sprayed well with vegetable spray before adding the oil (that's just extra insurance that they don't stick).
Pro-Tip: The key to frying potatoes is to make sure the pan and oil are hot (but not smoking) before you add the potatoes to the pan. A higher heat will quickly fry and brown the diced potatoes giving them a golden, crispy crust. However, adding par-cooked potatoes to a cold pan with oil allows them to soak up the fat instead of frying in it.
Corned beef for hash
I have two corned beef recipes (so far) on this site and one of them is actually a legit beef brisket , that you brine for 5 days in the refrigerator and the other is an oven braised brisket made with a store-bought corned beef.
Try either of those preparations, or use a leftover corned beef from your St. Patrick's Day celebrating.
Best way to cut the corned beef brisket for hash
I like to shred the meat for corned beef hash to give it more texture. The craggy shreds develop a great crust and fond when pan fried and are a nice contrast to the perfectly uniform spuds. Shred the meat with a fork, or use a pair of bbq "claws".
You can also dice the corned beef into cubes (I admit, this is easier) that are roughly the same size as the potatoes. Just make sure the chunks of beef aren't too large.
Good hash should be able to be scooped onto a fork, getting a little bit meat, potatoes and onions in each bite.
How to make crispy corned beef hash and eggs:
Heat the olive oil in a large skillet and sauté the diced onions until tender. Transfer the onions to a small dish.
Add more olive oil to the skillet and add the potatoes. Spread them out in an even layer and let them cook for 4-5 minutes to develop a golden crust. Flip the potatoes and spread them into another even layer to cook and get golden and crispy. This usually takes about 10 minutes or so.
Drizzle in a bit more olive oil and add the corned beef and onions back to the pan. Spread the corned beef out to and let it cook several minutes to brown and develop a crust.
Stir the hash until heated through and the potatoes are crisp and the corned beef has a nice fond.
While the hash is cooking, fry eggs to your liking in another skillet and season with salt and pepper.
Portion out the corned beef hash to individual plates and top with a fried egg or poached egg and a little parsley for color if desired.
What's the difference between scratch made corned beef hash and canned?
Now, I will NEVER diss corned beef hash from a can. To me, that's pure nostalgia, but there's a HUGE difference between homemade corned beef hash and the stuff from a can.
The first difference you'll notice is in the appearance. The canned variety (as tasty as it is) resembles dog food. It ain't pretty, whereas homemade corned beef hash has texture from big identifiable chunks of either diced or shredded corned beef and cubes of tender, golden potato.
Homemade hash isn't a homogeneous mass, but rather an evenly assorted blend of separate ingredients.
Yes, you can fry the canned version so it takes on a crust, but homemade has crispy bites of potato and corned beef with rich, meaty bits of fond scraped up into the blend. No contest.
If you've got leftover corned beef (whether from a St. Patrick's Day celebration or a traditional New England boiled dinner) you simply MUST make hash and eggs.
FAQ's
Can I use other types of meat to make this hash?
You can make hash with any cooked, leftover meat, like chicken, turkey, beef or pork.
Can I freeze hash?
Theoretically, yes, but it's always going to be best when you make it fresh and all the bits are hot and crispy. Corned beef hash would lose its charm in the freezer.
Can I use frozen hash brown potatoes?
Yes. Defrost the potatoes and spread them on a paper towel lined sheet pan. Pat the diced potatoes dry before frying.
What to serve with corned beef hash recipe:
More hash and eggs recipes: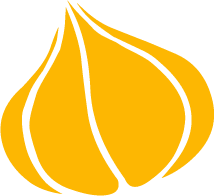 Tried this recipe? Leave a rating and review.
Your comments and shares are invaluable to me and the thousands of readers who use this site daily. If you've made the recipe, leave a star rating and review. We want to hear how you liked it.
We'd love it if you shared the recipe with your friends on social media!
Corned Beef Hash and Eggs
Corned beef hash and eggs is a simple dish made from a handful of leftovers and pantry staples. Whenever you've got leftover corned beef, this hash and eggs recipe is a MUST MAKE. Best of all, it's ready to eat in about 30 minutes.
INGREDIENTS:
FOR THE HASH:
½

pound

corned beef

preferably shredded but can be diced

½

pound

potatoes

I used red potatoes, cut in 1/2″ dice

1

small

onion

diced

2

tablespoons

olive oil

divided

salt and pepper to taste
GARNISH AND TOPPINGS (optional)
1-2

fried or poached eggs

per person

chopped parsley

for a bit of green

hot sauce

if you like it spicy
DIRECTIONS:
Bring a medium pot of water to a boil. When it starts to bubble add a generous pinch of salt. Add the potatoes and cook for 10 minutes or until tender.

Line a baking sheet with paper towels and set aside.

When the potatoes are tender, pour them through a fine mesh strainer to drain the water off, then transfer to the lined baking sheet. Spread the potatoes in an even layer to drain and dry. Potatoes should be at room temperature and tacky to the touch, but not wet.

While the potatoes cook/dry, saute the onions. Heat 2 teaspoons olive oil in a wide-nonstick skillet over medium heat. Add the onions and saute, stirring occasionally until the alliums are slightly softened and translucent. Transfer the onions to a small bowl.

Heat 2 teaspoons of olive oil in the same skillet over medium high heat. Add the dried and cooled potatoes to the pan and spread into an even layer. Lightly sprinkle with salt and pepper to taste.

Don't fuss with the potatoes. Let them cook undisturbed for 4-5 minutes, so they can brown and start to develop a crust.

Once one side of the spuds are golden and crisp, flip the potatoes so that the other sides can do the same. After flipping, give them time to cook without disturbing them. When they start to get golden, flip them again.

Once the potatoes are crispy to your liking (between 10-13 minutes for me) add the remaining olive oil and stir in the shredded corned beef and onions.

Spread the hash into a single layer to cook so that the beef starts to get browned and crispy edges. Toss a few times with a wooden spoon or rubber spatula.

Serve with fried or poached eggs (with runny yolks) a little parsley for color and hot sauce if you like a kick. I especially like this with a side of rye toast.
NUTRITION:
Calories:
362
kcal
|
Carbohydrates:
3
g
|
Protein:
17
g
|
Fat:
31
g
|
Saturated Fat:
7
g
|
Cholesterol:
61
mg
|
Sodium:
1382
mg
|
Potassium:
388
mg
|
Fiber:
1
g
|
Sugar:
1
g
|
Vitamin A:
1
IU
|
Vitamin C:
33
mg
|
Calcium:
16
mg
|
Iron:
2
mg