Creamed Chipped Beef on Toast (S.O.S.)
Creamed chipped beef is an easy recipe combining chipped beef gravy over toast. It comes together in minutes with a few everyday ingredients. Traditionally known as S.O.S. or "shit on a shingle," This hearty recipe for chipped beef is an American classic served to enlisted men for the last hundred years. This version of creamed chipped beef on toast makes a hearty, inexpensive meal to feed the whole family.
What is creamed chipped beef?
Creamed chipped beef is a hearty, filling dish with a touch of nostalgia. A creamy bechamel sauce flecked with dried beef and served over toast. It's pure comfort food.
This recipe has been around since World War II and was served to troops because it was cheap, filling, made with primarily shelf-stable ingredients and served 100 men. Here's the original recipe for creamed chipped beef on toast from a 1945 Navy cookbook.
This recipe is closer to home than a WWII mess-kitchen cookbook. My Dad had chipped beef on toast weekly in the Navy. Of course, being a salty dog, he called it shit on a shingle (S.O.S.), and so did most of his brethren.
Why you'll love this recipe:
You can make creamed chipped beef in ten minutes using a single skillet.
It's cheap. Just toast and chipped beef gravy.
It's filling. A stick to your ribs, kind of meal.
Kids love it – there are no vegetables.
Use everyday ingredients for creamed chipped beef.
Ingredients:
Dried Beef – Carl Buddig beef is the most popular brand for this recipe because the dried beef isn't too salty and can be used straight from the package. It's found in the refrigerated deli section of the market.
Butter – I recommend unsalted butter as the beef will have plenty of sodium.
All Purpose Flour – To create a roux with the melted butter and form the base for the white sauce.
Black Pepper – Freshly ground is best.
Cayenne Pepper – This is optional, but it gives the chipped beef gravy a spicy kick.
Milk – You can use whole milk, low-fat, or skim, though whole milk is standard.
Half & Half – This is optional but makes a more decadent dried beef gravy. If you want a lighter sauce, substitute milk.
Toast – you can use any white, wheat or sourdough bread.
Parsley – purely for aesthetic reasons (and it is optional.)
How to make creamed chipped beef on toast
Melt the butter in a heavy skillet with 2″ to 3″ high sides over medium-high heat.
Add the flour, black pepper and pinch of cayenne pepper to the melted butter and whisk together to form a paste (called a roux).
Cook the roux for about one minute, stirring constantly to cook the flour.
Whisk in the milk and half and half and bring to a boil over medium-high heat. Once the mixture comes to a boil, cook it for one minute until the sauce (béchamel) thickens.
Stir the chopped beef into the cream sauce.
Spoon creamed chipped beef mixture onto the toast. Sprinkle with parsley and serve.
FAQ's
What is creamed chipped beef made of?
Dried beef in a creamy white sauce known as a bechamel.
Why is creamed chipped beef called SOS?
SOS is short for "shit on a shingle" or "same old stuff." This dish was a constant in the armed forces because it was cheap to make and fed a platoon.
What's the difference between chipped beef and dried beef?
They are the same thing. The beef is preserved by drying and curing it. It's packaged and sold thinly sliced. Find it in the canned foods aisle.
What's the best dried beef for SOS?
Carl Buddig is a popular brand and is often used for chipped beef.
Hormel also sells dried beef in jars and pouches. It should be soaked to remove excess sodium.
Armour has dried chipped beef in a jar. It needs to be soaked to remove excess salt.
Carsons Dried Beef – sold in pouches and should be soaked to remove excess sodium.
Everyone has their own "special touches" to their creamed chipped beef recipe. I've added cayenne pepper for a bit of heat and tingle. Here are some other options.
Variations:
Dry Mustard – A teaspoon added to the roux gives the creamy chipped beef béchamel sauce a tangy quality.
Ground Nutmeg – Nutmeg is a classic spice with white sauce (béchamel). It adds a nutty warmth that's not dominant but brings a soft flavor to the background. You only need a pinch of nutmeg; don't overdo it.
Worcestershire Sauce – Worcestershire Sauce is the answer if you want to go deeper with the umami flavor. A few solid dashes (¼-½ teaspoon) will flavor your chipped beef gravy.
Garlic Powder ½ teaspoon of garlic powder is another way to season the sauce.
Evaporated Milk – Some people swap regular milk or half and half for evaporated milk. Personally, the flavor is too institutional for me.
Pro-Tips:
Soak dried, shelf-stable beef (meat that doesn't need to be refrigerated) in water for 10-20 minutes to remove some sodium. Otherwise, the creamed chipped beef recipe will be too salty.
You can adjust the consistency of the chipped beef gravy by adding more milk. If you want it to be thinner, whisk in extra milk, about ¼ cup at a time, until you have the thickness you want.
You can cut the recipe in half or double it depending on how many people you feed.
More one-pan recipes you might like: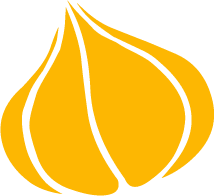 Tried this recipe? Leave a rating and review.
Your comments and shares are invaluable to me and the thousands of readers who use this site daily. If you've made the recipe, leave a star rating and review. We want to hear how you liked it.
We'd love it if you shared the recipe with your friends on social media!
Creamed Chipped Beef On Toast (S.O.S.)
Serve classic chipped beef gravy over toasted bread for a rich, delicious, and fairly economical meal that's ready in minutes.
INGREDIENTS:
6

ounces

dried thinly sliced beef

roughly chopped into bite sized bits

2

tablespoons

butter

2

tablespoons

flour

¼

teaspoon

coarsely ground black pepper

pinch

cayenne pepper

1 ½

cups

milk

½

cup

half and half

4

slices

bread

toasted

2

teaspoons

fresh parsley

chopped, optional
DIRECTIONS:
Melt the butter over medium high heat in a medium skillet with 2-3″ high sides.

Sprinkle the flour, black pepper and cayenne pepper over the flour and whisk until the flour is completely mixed with the butter and no dry bits remain.

Cook, whisking constantly for one minute.

Whisk in the milk and half and half and stir constantly until the mixture comes to a boil. Cook for one minute, again, stirring constantly so it doesn't burn or stick to the bottom of the skillet.

Remove from heat and stir in the beef to mix well.

Place a piece of toast on each plate and divide the creamed chipped beef over the toast. Sprinkle with parsley and serve.
NOTES:
Serve this as a breakfast or brunch, lunch or dinner. It's comfort food.
Recipe can be halved or doubled.
NUTRITION:
Calories:
302
kcal
|
Carbohydrates:
22
g
|
Protein:
21
g
|
Fat:
15
g
|
Saturated Fat:
8
g
|
Cholesterol:
73
mg
|
Sodium:
1237
mg
|
Potassium:
211
mg
|
Fiber:
1
g
|
Sugar:
6
g
|
Vitamin A:
430
IU
|
Vitamin C:
1
mg
|
Calcium:
174
mg
|
Iron:
7
mg
Pin "Creamed Chipped Beef" for later!