Kielbasa and Sauerkraut Skillet Dinner
When you're craving a quick and easy skillet dinner, this recipe for kielbasa and sauerkraut is the best. You need less than ten ingredients and only 30 minutes for a hearty kielbasa skillet dinner that feeds 3-4 people.
What nationality is kielbasa?
Kielbasa is a Polish sausage, and it comes in many forms with more than 100 types available in Poland today. We don't have nearly that much variety in my grocery store.
Where did kielbasa and sauerkraut originate?
This polish sausage and sauerkraut recipe is actually based on the traditional Ukrainian dish, Kobasa Kapusta. It's a cozy, stick-to-your-ribs meal made with polish kielbasa and sauerkraut assembled in a single skillet on the stovetop. You'll love it because it's ready to enjoy in about half an hour.
This recipe is similar to choucroute garnie (an Alsatian dish with sauerkraut, multiple types of sausages, pork hocks or ribs, potatoes, apples and wine). It's a crowd-pleaser but doesn't work for a quick Tuesday night dinner.
This version is scaled-down and much quicker to assemble, so much so that this classic kielbasa and kraut is one I make at least once or twice a month during the fall and winter.
Even my husband (who's not a huge sauerkraut fan) enjoys this dish — to the point of claiming any leftover kielbasa and kraut for his lunch the next day.
Why you'll love kielbasa and sauerkraut
The combination of flavors is delicious. They are smoky and porky with a mild acidity to cut the fattiness. Small chunks of tender potato add a little heft.
It uses everyday ingredients, and there are plenty of ways to customize it.
Prep is minimal and is made in a single skillet.
Sauerkraut and kielbasa is a quick and easy dinner option for busy weeknights.
Even folks who don't like sauerkraut enjoy this recipe with smoked sausage and potato.
Ingredients you'll need for kielbasa and sauerkraut recipe
Smoked Kielbasa (or other smoked sausage, do not use Italian sausage)
Olive Oil
Onion
Garlic
Sauerkraut
Yukon Gold Potatoes
Caraway Seed
Chicken Stock from rotisserie chicken or low-sodium chicken broth
Salt and Pepper (to taste)
Prepping polish sausage and sauerkraut
Cut Kielbasa into chunks
Many sauerkraut and kielbasa recipes cut the sausages into bite-sized pieces, and while that may be traditional, I prefer to leave them in larger chunks, about 2-3″ long.
It's easier to brown them in the pan, flipping with a pair of tongs, and the juices stay locked into the smoked sausage. Trust me, juicy and plump is what you want in a polish sausage.
Rinse Sauerkraut
Many people don't enjoy sauerkraut because of the sour brine the cabbage is soaked in. It's got a face-squinching bite to it.
To tame the sourness of the kraut, I rinse it first in a fine mesh sieve under cold running water. This removes the excess brine and leaves a softer, more mellow sauerkraut flavor that pairs perfectly with the porky smoked sausages.
After rinsing the kraut, set it aside to continue draining all the liquid away so it isn't watered down.
Onions, Potatoes & Garlic
Sauteed onions, potatoes and garlic add another layer to the skillet dinner.
I use Yukon Gold potatoes which have a thin skin and therefore, don't need to be peeled. Cut the potatoes into small 1/2″ pieces (you don't want them to be larger, otherwise they may not cook through completely).
Diced onion and minced garlic lose their pungency when sauteed and actually become sweet. A perfect pairing for the sauerkraut.
I prefer a non-stick skillet with a tight-fitting lid for this recipe. Using the top helps to steam the potatoes so they're tender. However, you can also use a stainless steel or cast iron pan with a cover that's a close fit.
How to make kielbasa and sauerkraut skillet dinner
Start by browning the sausage chunks in olive oil until they brown, and give up some of their fat into the pan. Transfer the sausages to another plate.
Add the chopped onions, potatoes and garlic to the pan, stir and cook until the vegetables are tender and start to take on color, becoming a golden brown. This takes about 8-10 minutes.
Add the rinsed and drained sauerkraut and caraway seed and mix well to combine.
Stir in about 1/4 cup of chicken broth and nestle the browned chunks of polish sausage into the sauerkraut mixture.
Simmer for 5-6 minutes with the lid on the pan. If the mixture seems dry, you can add more broth.
Taste for seasonings and adjust as necessary with salt and pepper.
As the primary cook in my family, I love how quickly and easily this meal comes together. The prep time is minimal, and it doesn't require constant monitoring. Plus, my family really enjoys it –and they think I'm a wizard for getting dinner on the table in 30 minutes.
If you want to be a wizard, you must try this kielbasa and sauerkraut recipe.
Variations and Substitutions:
If you don't have caraway seed, you can skip it or swap it for crushed fennel seed.
Chicken broth is a neutral liquid for simmering, but if you prefer something bold, you can swap it for a hearty, dark beer like a German-style Doppelbock.
Add peeled and chopped sweet apples to the mix for a sweet hit.
Add a quarter cup of golden raisins. (though it may sound odd, I've found that golden raisins go well with the earthiness of cabbage and sauerkraut.
Stir in a tablespoon of brown sugar with the onions and potatoes. It will soften the acidity of the sauerkraut if you have sensitive diners.
Swap turkey kielbasa for pork kielbasa for a healthier version of smoked sausage and kraut.
FAQ's
How long is kielbasa and sauerkraut good for?
You can store leftovers for up to 5 days in an airtight container in the refrigerator.
Is polish sausage and sauerkraut healthy?
It's not unhealthy, but it's also not diet food. Sauerkraut is cabbage, after all and fermented foods like these are good for your gut.
Is kielbasa and kraut keto friendly?
It could be if you omitted the potatoes.
Can I make this recipe in a slow cooker or pressure cooker?
You could, but there's no reason to. This simple skillet dinner is ready in 30 minutes from start to finish. You won't gain anything by cooking the ingredients slower in a crock pot. Further, a pressure cooker would only burst the sausages.
Can I freeze kielbasa and sauerkraut?
Yes. Freeze it in a resealable storage container. Defrost to reheat.
The beauty of this recipe is that it's literally a one pan meal and you don't have to serve it with anything else. However, here are a few ideas that will take it to the next level.
What to serve with polish sausage and sauerkraut
Warm, crusty bread and brown or whole-grain dijon mustard. (Honestly, this is my go-to).
Popovers are airy, light pockets that are delicious with a smear of good butter. They are a great neutral canvas for the rich flavors of this kielbasa skillet dinner.
You can skip adding diced potatoes to the sauerkraut and serve it instead over a bed of mashed potatoes or spaetzle.
Beer (a darker, heartier variety like the Doppelbock mentioned above would work well).
If you're more of a wine person, try a chilled Riesling or Gewürztraminer.
More smoked sausage and kielbasa recipes you'll love: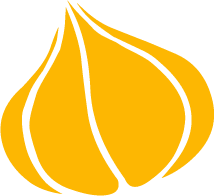 Tried this recipe? Leave a rating and review.
Your comments and shares are invaluable to me and the thousands of readers who use this site daily. If you've made the recipe, leave a star rating and review. We want to hear how you liked it.
We'd love it if you shared the recipe with your friends on social media!
Kielbasa and Sauerkraut
This easy kielbasa and sauerkraut recipe is a simple skillet dinner that you can make in about 30 minutes with a handful of ingredients. It's so good, you'll want it every week.
INGREDIENTS:
2

teaspoons

olive oil

1

pound

kielbasa sausage

do not use Italian sausage

½

large

onion

diced

1

clove

garlic

minced

1

pound

sauerkraut

we like the kind from the refrigerated section (not canned)

½

pound

Yukon Gold Potatoes

(or red skinned potatoes, 1/2″ dice)

1

teaspoon

caraway seed

optional

1/4-1/2

cup

chicken stock from rotisserie chicken

or low sodium chicken broth

salt and pepper to taste
DIRECTIONS:
Cut the kielbasa into 2″ chunks.

Open the sauerkraut (we prefer the kind in the refrigerated section of the store) and pour into a large mesh strainer. Rinse the kraut with cool water and set aside to drain well.

Heat a large non-stick skillet (preferred) over medium high heat and add the olive oil. When the oil is hot add the sausage chunks and sear them for about 5 minutes, until they begin to take on a golden color and give up some of their fat.

Transfer the sausage to another dish.

Add the onion, garlic and potatoes to the same skillet and cook with the lid on the pan, stirring occasionally until the onions and potatoes start to brown and become tender, about 8-10 minutes.

Add the drained sauerkraut, caraway seed (if using) and 1/4 cup of chicken stock. Mix well.

Add the sausage back to the skillet, cover and cook for another 5-6 minutes

If the mixture is too dry, you can add the additional chicken broth. Taste for seasonings and adjust as necessary.
NUTRITION:
Calories:
442
kcal
|
Carbohydrates:
14
g
|
Protein:
18
g
|
Fat:
35
g
|
Saturated Fat:
12
g
|
Polyunsaturated Fat:
4
g
|
Monounsaturated Fat:
17
g
|
Cholesterol:
80
mg
|
Sodium:
1052
mg
|
Potassium:
547
mg
|
Fiber:
2
g
|
Sugar:
1
g
|
Vitamin A:
4
IU
|
Vitamin C:
14
mg
|
Calcium:
30
mg
|
Iron:
2
mg
Pin it for later!