Southern-Style Chicken and Waffles
If you like buttermilk fried chicken tenders and savory crispy cornmeal waffles, then my Southern-Style Chicken and Waffles are for you! Don't want to fry a whole chicken? This easy chicken and waffles recipe is the answer because it uses buttermilk brined, breaded and pan-fried chicken breasts. Make tender buttermilk waffles from scratch for the ultimate soul food pairing.
As per our Super Bowl tradition, we're highlighting regional foods that represent the areas of the country where the two competing teams are from.
This year it's the New England Patriots and the Atlanta Falcons. In honor of New England, we started with Authentic New England Clam Chowder. Today, it's all about Southern comfort food – in the form of Southern-Style Chicken and Waffles. Oh-Ma-Gawd!!!
This is definitely a splurge dish and and not at all indicative of the way we usually eat, but sometimes you have to go all out, right?
Fried chicken for chicken and waffles
So, let's get to it… I am not a big fan of frying chicken at home – too much effort when there are others who do it so well — and when I've got a craving, I normally gravitate to our local grocery store for their super crispy fried chicken, or I'll visit the Colonel.
This fried chicken is different, though.
Instead of frying chicken legs, thighs, breasts and wings (which can take upwards of an hour or more behind a hot grease filled pot), I opt for boneless skinless chicken breasts.
To prevent the chicken breasts from getting dry when cooking, I pound them thin and soak them in a spicy buttermilk brine overnight.
The seasoned buttermilk brine flavors the chicken breasts and keeps them moist and tender when frying… The pounded strips also cook faster and easier, making this version much quicker and easier than other homemade chicken and waffle recipes on the web.
Ingredients for buttermilk brine
Buttermilk
Salt & Pepper
Your Favorite Hot Sauce (We like Crystal's)
Just mix up the ingredients in a zip top bag and mix well, then add the chicken breasts. Seal the bag and refrigerate overnight.
The next day, slice the chicken into strips and assemble the dredge. You'll love the convenience of the boneless, pounded strips, because they cook in a fraction of the time and they're easier (and less messy) to eat with the waffles.
How to make crispy Southern fried chicken strips
I have two secrets for making ultra crispy, tender fried chicken for this Southern brunch recipe.
The first is using cornmeal in the flour dredge to ensure the fried chicken stays crunchy outside with a juicy, moist interior. Cornmeal is also a quintessential Southern food, so it definitely belongs in the recipe.
My second trick is to double dip them in buttermilk and the seasoned flour before frying them up.
So it goes like this: Buttermilk brined chicken strips > dip in seasoned flour > back into buttermilk > back into flour.
Then get ready to fry.
Advantage of boneless skinless chicken vs. whole chicken pieces
I can't stress enough how much simpler it is to fry chicken breast strips vs. frying bone-in chicken pieces.
Whole bone-in chicken pieces usually need to be cooked in batches and can take upwards of 45 minutes per batch, depending on the size of your poultry pieces. Using boneless skinless chicken breasts and cutting them into strips, reduces the frying time dramatically. The whole thing can be done in 20-25 minutes.
Frying chicken for chicken and waffles
Use a heavy skillet or dutch oven with sides that are at least 3″ deep to fry the chicken pieces.
Add enough peanut or canola oil to measure at least 1″ deep in the skillet.
Heat the oil to 350° to 375° then carefully place the coated chicken pieces in the hot oil.
Fry the chicken for 6-8 minutes or until very crispy and golden. Flip the chicken pieces halfway through cooking using a pair of tongs.
Transfer the fried chicken to a warm oven to hold while you assemble the buttermilk waffles.
The waffles for this dish are more on the savory side, with a buttermilk and cornmeal batter enhanced with shredded cheddar cheese, scallions and chives. I add a little maple syrup to soften the bite.
Ingredients for cornmeal buttermilk waffles:
All Purpose Flour
Yellow Cornmeal
Baking Powder
Baking Soda
Salt
Buttermilk
Eggs
Maple Syrup
Melted Butter
Shredded Cheddar Cheese
Scallions
Chives
How to make savory waffles for chicken and waffles
In a large bowl, whisk together the flour, cornmeal, baking powder, baking soda and salt.
In a smaller bowl, combine the buttermilk, eggs, maple syrup and melted butter. Whisk to blend.
Add the wet ingredients to the dry ingredients and mix well.
Stir in the cheese, scallions and chives.
Best waffles for chicken and waffles
I don't make Belgian waffles for this recipe. Not because they wouldn't taste good, but, Belgian waffles have a few extra steps like beating egg whites to stiff peaks and folding into the batter — and I'm hungry NOW.
For these chicken and waffles, I use a standard buttermilk waffle recipe and jazz it up with some savory mix-ins. It's quick and easy and these savory cheese waffles taste great with the crispy Southern fried chicken.
It only takes five to six minutes in the waffle iron to yield a crispy, tender crust. Sharp cheddar cheese melts into the batter and the green onions and chives really amp up the flavor quotient!
Some readers have been dubious about the savory nature of the waffles, but one bite and they quickly come around. Here's what they have to say:
Reader comments about savory waffles:
"Since my daughter announced it was Waffle Day about 1/2 hour before I started dinner (and her father agreed waffles for dinner sounded good.), I needed to come up with a waffle recipe quick. This waffle is delish – savory and sweet, and the cornmeal is a must. I don't think I'll ever make a waffle without it again – adds texture and chew." — Jennifer
"I made this for my family last night and they raved!! I was hesitant about the onion/cheese waffle but trusted the recipe and I'm glad I did!! My 11 year old , who for whatever reason, claims he doesn't like chicken and waffles ate a giant waffle and 3 strips! Thank you for helping me impress my family!" — Debra
"My family loved this recipe! I've never heard my boys (ages 4 and 6) so quietly consumed by happy eating." — Nicole
"I've made this several times. It always come out perfect. My husband loves it" — Melinda
"This was amazing. Adding a little bit of crystal hot sauce on top mixed with maple syrup was also a nice treat." — Darrell
Look at the crispy golden crust on those fried chicken strips! They're moist, tender and hearty. The waffles are crunchy and savory, but pour on a good maple syrup or some hot honey and you'll get a whole new level of OMG goodness. This classic Southern recipe will put a big smile on your face!
FAQ's
When do you serve chicken and waffles?
The beauty of this dish is that it can be a decadent breakfast or brunch, lunch or dinner. There is no "right time" to enjoy this recipe.
Can I use gluten free flour for the chicken and waffles?
Yes, though I would recommend using a flour blend that's meant to be a cup for cup substitute of all purpose flour, and not just any type of nut or grain flour.
What other chicken pieces can I use besides breasts?
Yes. You can use any type of chicken, just be mindful that they may take longer to fry, especially if they are bone-in pieces.
Can I make waffle batter ahead of time?
You can make the 3 components (dry ingredients, wet ingredients, mix-ins)of the waffles in advance, but wait to mix them together until just before you want to cook them (the buttermilk will immediately react with the baking soda, so you want to wait until you're ready to cook them). Otherwise, you can make the waffles completely and reheat them in the toaster or oven.
Do chicken and waffles freeze well?
Yes, but they'll never be as good as when they're made fresh. If you do have leftovers, I recommend freezing the chicken separately from the waffles. Defrost and reheat on a wire rack set over a baking sheet in a 350° oven for 10 -12 minutes.

What goes with chicken and waffles?
Top this dish with good quality warm maple syrup or honey. For a bit of heat, add a few dashes of hot sauce or you can also try Mike's Hot Honey.
If you're serving this as a breakfast, try it with fried or scrambled eggs and fresh fruit salad. Don't forget the Bloody Mary's.
For lunch or dinner serve a green salad or roasted tomatoes.
More Southern recipes you might like: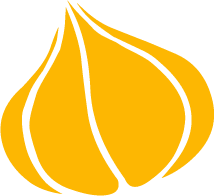 Tried this recipe? Leave a rating and review.
Your comments and shares are invaluable to me and the thousands of readers who use this site daily. If you've made the recipe, leave a star rating and review. We want to hear how you liked it.
We'd love it if you shared the recipe with your friends on social media!
Southern-Style Chicken and Waffles
This sweet and savory recipe for fried chicken and waffles is simple and straightforward! Crunchy chicken strips and crisp-tender waffles!
INGREDIENTS:
For the brine
2

chicken breasts

boneless, skinless

1

cup

buttermilk

½

teaspoon

salt

½

teaspoon

pepper

2

tablespoons

hot sauce

– such as Crystal
For frying the chicken
1 ¼

cups

flour

½

cup

cornmeal

1

teaspoon

smoked paprika

⅛

teaspoon

cayenne pepper

½

teaspoon

salt

¼

teaspoon

black pepper

1

cup

buttermilk

canola

or peanut oil for frying
For the waffles
1

cup

yellow cornmeal

1

cup

all purpose flour

2

teaspoons

double acting baking powder

½

teaspoon

baking soda

¼

teaspoon

salt

2

cups

buttermilk

well shaken

2

eggs

¼

cup

maple syrup

4

tablespoons

butter

melted

1

cup

cheddar cheese

shredded

1

bunch

scallions

sliced, white and pale green parts only

1

tablespoons

minced chives
Garnish (optional)
Maple syrup

chives

minced

cheddar cheese

shredded
DIRECTIONS:
For the brine
Place a large piece of plastic wrap on the counter. Place one chicken breast at a time in the center of the plastic wrap and fold half the plastic over the top of the chicken. Use the flat side of a meat mallet to pound the chicken to an even 1/2″ thickness. Set aside.

In a zip lock baggie, add the buttermilk and hot sauce, seal the bag and massage the ingredients together. Season the chicken breasts with salt and pepper and add them to the brine. Seal the bag. Let the chicken marinate in the refrigerator for at least 4 hours or overnight.
To fry the chicken
Preheat the oven to 250°.

Remove the chicken from the refrigerator half an hour before you start to fry. This is so that the chicken isn't ice cold when you put it in the fryer — which would dramatically reduce the heat of the oil and cause the chicken to soak up the grease, instead of frying in it.

Set up two shallow bowls for dredging. In one bowl, whisk together the flour, cornmeal, paprika, cayenne pepper, salt and black pepper. Add the buttermilk to the other bowl.

Pat the chicken dry with paper towels and slice the breasts into 1" wide strips.

In a medium heavy bottom skillet or dutch oven, heat about 1″ canola or peanut oil over medium to medium high heat, until its between 350°-375°.

Working in batches, dip chicken strips into the flour mixture, then the buttermilk, then back into the flour. Tap off excess flour and gently place chicken strips into the hot oil. Do not crowd the pan — only cook 3-4 strips of chicken at a time. Fry for 6-8 minutes, turning occasionally with tongs until the chicken is crispy and a deep golden brown. Transfer cooked chicken to a baking sheet lined with paper towels to drain. Place the baking sheet in the oven to keep chicken warm.
For the waffles
In a large bowl combine flour, cornmeal, baking powder, baking soda and salt. Whisk together and set aside.

In a smaller bowl add buttermilk, eggs, butter and maple syrup. Whisk thoroughly to combine. Add wet ingredients to dry ingredients and stir until just mixed. Stir in the cheddar cheese, sliced scallions and chives.

To make the waffles, preheat the waffle iron. Lightly coat with vegetable spray if necessary. Scoop batter onto the center of the waffle iron. Close the lid and bake until browned and crisp, about 5-7 minutes. Place waffles on a baking sheet and keep warm in the oven while you continue cooking the rest of the batter.

To serve: Stack 2-3 waffles on a plate toped by 2-3 strips of chicken, maple syrup, shredded cheese and chives.
NOTES:
Leftover chicken and waffles can be wrapped separately and stored for several days in the refrigerator—reheat chicken in a 350° oven until crisp, about 10 minutes. Waffles are best reheated in a toaster (about half the time as usual) or toaster oven, flipping once.
NUTRITION:
Calories:
668
kcal
|
Carbohydrates:
82
g
|
Protein:
28
g
|
Fat:
24
g
|
Saturated Fat:
12
g
|
Cholesterol:
136
mg
|
Sodium:
1110
mg
|
Potassium:
627
mg
|
Fiber:
5
g
|
Sugar:
16
g
|
Vitamin A:
1000
IU
|
Vitamin C:
4.5
mg
|
Calcium:
357
mg
|
Iron:
4
mg
Don't Forget To "Pin It" For Later!