Classic Southern Deviled Eggs
Every home cook should have a good, classic Southern Deviled Egg recipe in their repertoire. Why? Because they're easy to make, delicious to eat — and let's be honest, EVERYONE loves them. Plus, these healthy deviled eggs are under 100 calories, and they're naturally a lower-carb and higher protein snack. For zing, add dijon mustard, lemon juice and a few drops of hot sauce to jazz up the creamy filling for a mildly spicy deviled eggs recipe. Oh, and that crispy nugget of country ham on top… optional, but FABULOUS!
This recipe is one of the best I've had for classic deviled eggs. Zippier and a little spicier than a simple mayo-yellow-mustard mix and super-creamy. I had them at a food and wine festival in Miami where chef Michael Schwartz (of Michael's Genuine Food and Drink) served them at a brunch event. This version is based on his recipe.
Making hard boiled eggs may seem like a no-brainer, so if you've already got your tried and true method for perfect hard-boiled eggs you can move along to the recipe. However, if you've ever had an overcooked egg with that unsightly green ring around the yolk or have struggled to remove the shell without gouging chunks from the egg white, stick around. Your life is about to get easier.
How to hard boil eggs… perfectly.
Use a large saucepan with a tight fitting lid to cook the eggs.
Place the eggs in the pan and cover with enough water to reach one inch over the eggs.
Bring the eggs to a boil on medium high heat.
Remove from heat and place the lid tightly on the pan.
Set aside for 12 minutes.
The large pan, excess water and bringing the pot "just to a boil before turning it off" allow the eggs to gradually come up to temperature without bouncing around in the pan and cracking.
That telltale green ring that's so common is due to cooking eggs at a higher than optimal heat, for too long. This method, along with the quick-cooling tips (next section) will eliminate that green ring and yield the perfectly cooked egg yolk for these easy Southern Deviled Eggs.
Murphys law states: "Anything that can go wrong, will go wrong."
That's the way I've always felt about hard boiled eggs before learning this trick. That's because, whenever I cooked eggs for egg salad (i.e. to be chopped up) they would slip effortlessly out of their shell, whole and in one piece. However, if I wanted them to remain intact, the whites stubbornly clung to the shell, unyielding, unrelenting and the end product looked as though Humpty Dumpty had had yet another calamitous episode on that wall.
Quick cooling hard boiled eggs
While the eggs are "cooking", prepare an ice bath by filling a medium bowl with ice and water.
When the eggs have finished cooking, transfer them to the ice bath and let them rest for 10 minutes. This will ensure that the eggs are completely cooled through to the yolk. It will also make the eggs much easier to peel.
To peel the eggs, simply crack them firmly against the countertop just to crack the shell, then roll the egg around until it cracks all over.
Slip the shells from the eggs and discard.
Rinse the eggs to remove any stray pieces of shell and pat dry with a paper towel.
To me, the best part about Southern deviled eggs is that creamy, tangy filling. To make it, you can just mash up the yolks with the back of a fork, but to get a really smooth, luscious consistency, I recommend a mini food processor.
How to make Southern deviled egg filling
Transfer the cooked egg yolks to the bowl of a mini food processor.
Add the mayonnaise, dijon mustard, lemon juice, hot sauce, half of the paprika, hot sauce, kosher salt and pepper.
Process the filling until very smooth and creamy.
If you're topping the deviled eggs with crispy country ham, follow the measurements for the kosher salt. However, if you're not using the country ham (which is known for being quite salty), you may want to taste the filling and adjust for seasoning, adding a little more salt to taste.
Either spoon the filling into the egg white halves, or add the filling to a pastry bag fitted with your tip of choice and pipe the deviled egg filling into the eggs.
There's nothing more Southern than ham and eggs
I grew up in Southeastern Virginia, in an area renowned for its tradition in making traditionally cured hams. To me, country ham is quintessentially Southern and its why I naturally associate it with deviled eggs. Salt cured country ham is more robust and salt forward than a typical baked ham, so a little goes a long way. Realistically, half of a very thin slice is all you'll need to garnish all of the deviled eggs.
How to cook country ham
Crisp it up in a pan with either a little olive oil or a small pat of butter.
Blot the excess fat away with a paper towel.
Cut or tear the ham into 12 small portions for garnish.
Garnish the eggs
These three simple toppings give the deviled eggs pizzazz. Just a feint sprinkle of sweet paprika, chopped chives for freshness and a peppery bite and that crisp shard of salty country ham. In my opinion, perfection. Of course, you can try other toppings that would be equally good on these bite-sized hors d'oeuvres.
More garnish combos:
Black olive sliced crosswise + chopped parsley
Green olive slices with pimento, sliced crosswise
Flakes of smoked trout or other smoked fish + dill or parsley
Domestic caviar (black or red)
Chiffonade of basil, dill and thyme
Thin slice of roasted red bell pepper + sprinkle of feta + fresh mint leaf
Small poached shrimp (popcorn shrimp) + dill
Crumbled blue cheese + dill
More quick and easy appetizers:
Garlic & Zest is a participant in the Amazon Services LLC Associates Program an affiliate advertising program designed to provide a means for sites to earn advertising fees by advertising and linking to Amazon.com.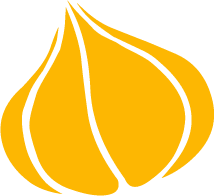 Tried this recipe? Leave a rating and review.
Your comments and shares are invaluable to me and the thousands of readers who use this site daily. If you've made the recipe, leave a star rating and review. We want to hear how you liked it.
We'd love it if you shared the recipe with your friends on social media!
Classic Southern Deviled Eggs
This is the way Southern Deviled Eggs are done. Perfect for Easter appetizers, 4th of July picnics and New Year's Eve celebrations! The creamy filling is bold with a hint of lemon juice and your favorite Hot Sauce!
SPECIAL EQUIPMENT:
mini food processor

pastry tip & bag
INGREDIENTS:
6

large

eggs

¼

cup

mayonnaise

(we like Duke's or Hellman's)

1

tablespoon

dijon mustard

2

teaspoons

lemon juice

freshly squeezed

2-3

dashes

hot sauce

(we like Crystal's)

1

teaspoon

sweet Hungarian paprika

divided

¼

teaspoon

kosher salt

¼

teaspoon

black pepper

1

small

very thin slice real country ham

about 1/8" thick or less

1 ½

teaspoons

olive oil

fresh chives

chopped
DIRECTIONS:
FOR THE HARD BOILED EGGS
Place the eggs in a medium saucepan and fill with cold water so that the eggs are completely covered by an inch of water. Bring the eggs to a boil over medium high heat. When the water reaches a boil, turn off the heat and cover the pan tightly with a lid. Let the eggs rest in the hot water for 12 minutes.

While the eggs rest, prepare an ice bath, filling a medium bowl with equal parts water and ice. When the eggs are done, transfer the eggs to the ice bath and let rest for about 10 minutes or until the eggs are chilled completely through. (this will make peeling the eggs a breeze).
PREPARE THE HAM:
While the eggs are cooking (and/or cooling), heat the olive oil in a small fry pan over medium high heat. Add the country ham slice and cook until golden brown and fragrant, about 3-4 minutes. Flip the ham slice and cook for an additional 3-4 minutes or until browned. Remove from heat. Blot the excess grease with a paper towel and set aside. Cut or tear the ham slice into 12 small pieces for garnish.
ASSEMBLE THE DEVILED EGGS:
Remove the hard boiled eggs from the ice bath and rap the shell against the counter, just hard enough to crack them. Roll the eggs on the counter to crack them all around. Slip the shells from the egg and rinse to be sure no shell is left stuck to the egg white.

Slice the eggs in half and pop out the yolks into the bowl of a mini food processor.

Add the mayonnaise, dijon mustard, lemon juice, hot sauce, 1/2 teaspoon of paprika, salt and pepper. Pulse in the processor until the mixture is very smooth and creamy.

Fit a piping bag with the tip of your choice. Fill the bag with the egg yolk filling and pipe into the egg white halves.

Sprinkle the eggs with a small pinch of the remaining paprika and chopped chives. Poke a small slice of cooked country ham into the yolk filling of each egg. Arrange on a platter to serve immediately or refrigerate for up to 4 hours before serving. Note: if refrigerating the eggs, remove them from the chiller about half an hour before serving so they're not ice cold when you eat them.
NUTRITION:
Calories:
82
kcal
|
Carbohydrates:
1
g
|
Protein:
5
g
|
Fat:
7
g
|
Saturated Fat:
2
g
|
Cholesterol:
112
mg
|
Sodium:
239
mg
|
Potassium:
43
mg
|
Fiber:
1
g
|
Sugar:
1
g
|
Vitamin A:
235
IU
|
Vitamin C:
1
mg
|
Calcium:
16
mg
|
Iron:
1
mg
Pin "Classic Southern Deviled Eggs" for later!