Fluffernutter Ritz Cracker Cookies
Want a quick and easy, no-bake snack with only five ingredients? Ritz cracker cookies are fluffernutter nirvana and greater than the sum of its parts. Peanut butter and marshmallow fluff sandwiched between two crackers with a bit of sea salt and a creamy white chocolate coating. Don't delay – Ritz cracker cookies are where it's at.
So, Ritz cracker cookies… I honestly didn't know they were a "official thing". I thought I was clever when I whipped up a few of these for a quick and easy no-bake snack. Just grab a ritz cracker, top it with peanut butter and marshmallow fluff for an incredible 3-ingredient nosh that hits all the right notes. Salty, sweet, crunchy, gooey… yaaassss.
Ritz cookies are a "thing"
Then I found out — other people make 'em too. Whaat??? Bubble burst. In fact — there's actually a National Fluffernutter Day (October 8th), where I imagine everyone just stays home assembling these little bites and eating them hand to mouth. Ok, so I haven't reinvented the wheel, but I have made a few tweaks that you might not have thought of.
A word on marshmallow fluff
For years I've always just bought the standard fluff from the grocery store, but it was never anything special and, consequently, only used it as an ingredient in other things, like fudge or frosting because I didn't like it on its own. The texture is artificial and the flavor is meh. My tune changed last year at the Fancy Foods Show. Toonie Moonie made me a convert.
At the show, I sampled their incredibly smooth, lusciously flavorful, organic marshmallow fluff. It's so good, I always have a canister on hand for topping a dish of ice cream or smearing on a chocolate wafer. It's so much creamier than the regular fluff that you really can't compare the two… I won't say you HAVE to use this marshmallow fluff on these Ritz cracker cookies, but to me, it makes all the difference. This isn't a sponsored post, I just LOVE the product. (Affiliate link to purchase at the end of the post).
Ritz crackers
Creamy (or chunky) peanut butter
Marshmallow fluff (you can use any type, but I love Toonie Moonie organics)
Sea salt
White chocolate bar or candy melts
Sprinkles (optional)
The secret ingredient
These easy peanut butter and fluff cookies have one ingredient on the list that might be considered unusual. Sea salt. After all, the crackers are a little salty and the peanut butter has some too. However, the combination of marshmallow fluff AND white chocolate amp up the sweet factor. To me, fluffernutter cookies need just a little extra salt to balance the flavors. Not too salty. Not too sweet. Just right.
Spread peanut butter on a Ritz cracker.
Sprinkle with a pinch of sea salt.
Add a small spoonful of marshmallow fluff.
Top with a second Ritz cracker.
Place crackers on a rack to coat in white chocolate.
You can use white chocolate baking bars, candy melts or chips, to coat the Ritz cookies, but try to use a quality white chocolate like Ghirardelli, Scharfenberger or Lindt. It makes a difference in melting and for the flavor of the fluffernutter cookies.
White chocolate coating
If you've ever struggled with melting chocolate in a double boiler (due to the chocolate coming into contact with steam from the double boiler and seizing up), then you'll appreciate this easy method.
Place the candy melts or chips into a microwave safe bowl. If using a white chocolate bar, break it up into smaller pieces before putting it into the bowl.
Microwave for 15 seconds on high.
Stir and return the bowl to the microwave for another 15 seconds.
Continue to microwave in short bursts, stirring after each nuke until the chocolate is completely melted and is smooth and creamy.
Spoon a little melted white chocolate over the Ritz cookies and gently spread it over the top of the cracker so that it just oozes over the edges, creating a pretty casing.
Note: you can also dunk the whole Ritz cracker cookie into the melted chocolate, then transfer it to a pan lined with wax paper or parchment paper — or to a rack to dry.
Note: If you're going to decorate with sprinkles or other embellishments, do it while the chocolate is still wet, so that the sprinkles will cling to the coating.
Just look at how pretty these cracker cookies are with that ridge of white chocolate and the festive jimmies. I like the peek-a-boo nature of these fluffernutter cookies. From the top they look completely enrobed, but from the sides, you get a hint of what's inside.
Ideas for decorating fluffernutter cookies
Colored sprinkles
Jimmies
Sparkling sugar
Mini m&m's
Chopped toasted nuts
Poppy seeds or sesame seeds
Dark chocolate drizzle
Colored chocolate melts
Use small stencils or cookie cutters to decorate with colored sugar
To decorate for other holidays:
For these peanut butter and fluff beauties, I used pastel colored jimmies, which remind me of Spring and Easter. However, you can easily give your Ritz cracker cookies that holiday vibe just by changing up the type of sprinkles you're using. Red and green sparkling sugar would be perfect for Christmas. Red and blue are obvious choices for Memorial Day, 4th of July and Labor Day.
Below, I've done Mardi Gras themed fluffernutter cookies with green, gold and purple colored sugar.
For the Irish "shamrock" I used a small cookie cutter and filled it with sparkling sugar. For the " stem" I added green food coloring to a bit of the melted white chocolate and piped it onto the shamrock.
For the 4th of July theme, I simply used red sanding sugar with another cookie cutter stencil.
The Fall themed Ritz cracker cookie is a blend of red, yellow and orange sparkling sugars to echo traditional harvest colors.
If you don't want to decorate…
You don't have to. In fact, one of my favorite way to eat these cookies is open-faced and torched.
Whaaattt???
You heard me.
An open-faced peanut butter and fluff sandwich cookie on a Ritz cracker. Dollop with peanut butter and marshmallow fluff and torch it! Like s'mores with fluffernutter instead of chocolate.
Garlic & Zest is a participant in the Amazon Services LLC Associates Program an affiliate advertising program designed to provide a means for sites to earn advertising fees by advertising and linking to Amazon.com.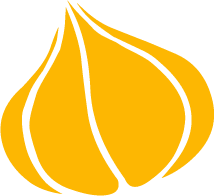 Tried this recipe? Leave a rating and review.
Your comments and shares are invaluable to me and the thousands of readers who use this site daily. If you've made the recipe, leave a star rating and review. We want to hear how you liked it.
We'd love it if you shared the recipe with your friends on social media!
Salty n' Sweet Ritz Fluffernutter Cookies
These easy, no bake cookies are a delightful sweet and salty snack. Coated in white chocolate and sprinkled with seasonal sprinkles, they're delicious at any time of year.
INGREDIENTS:
¾

cup

creamy peanut butter

¼

cup + 2 tablespoons

marshmallow fluff

1

teaspoon

sea salt

36

Ritz crackers

1

cup

white chocolate chips

choice of sprinkles/decoration
DIRECTIONS:
Spread about 2 teaspoons of peanut butter onto one side of a Ritz cracker, trying to leave a divot in the center.

Sprinkle a small pinch of sea salt over the peanut butter. Fill the divot with 1 teaspoon of marshmallow fluff and top with another Ritz cracker.

Continue in this method until you have 18 sandwich cookies. Transfer the cookies to a wire cooling rack.

Place the white chocolate chips into a microwaveable bowl and heat on high in 10 to 15 second intervals, stirring after each. Continue to microwave the chips until they are fully melted and the consistency is smooth and creamy.

Spoon a scant tablespoon of white chocolate over each cracker and spread to the edges with the back of a spoon so that the chocolate runs over the sides.

Sprinkle each cookie with your favorite sprinkles and let sit until the chocolate has hardened.
NOTES:
Store in an airtight container with sheets of parchment paper separating each layer. Cookies should last 2-3 days.
NUTRITION:
Calories:
162
kcal
|
Carbohydrates:
16
g
|
Protein:
4
g
|
Fat:
10
g
|
Saturated Fat:
3
g
|
Cholesterol:
2
mg
|
Sodium:
240
mg
|
Potassium:
106
mg
|
Fiber:
1
g
|
Sugar:
10
g
|
Vitamin A:
3
IU
|
Vitamin C:
1
mg
|
Calcium:
34
mg
|
Iron:
1
mg
Pin "Sweet n' Salty Ritz Fluffernutter Cookies" for later!