Cheese Olive Balls – Halloween Party Appetizers
Whether you're hosting a Halloween party or attending one, the most important thing (aside from your costume) is serving up some spooky appetizers for Halloween that actually taste good. These eyeball-esque Cheese Olive Balls – are savory bites that everyone enjoys. Make up a batch of witches brew and serve these Halloween party appetizers for a ghoulish treat.
Why you'll love this recipe:
A few years ago, I was invited to an adult Halloween party. I dressed up like a Geisha — with a full white face, a wig and a shiny gold and red kimono. My husband, Scott, went as a Samurai — replete with sword and creepy makeup.
When we got to the party, my friends had tapped a keg, set out a few jugs of wine and laid out some holiday-themed snacks… things like dirt cake with gummy worms coming out of the "ground," witches hat oreo cookies and marshmallow ghosts.
However, there were no savory Halloween appetizers—just sweets. I can't do alcohol AND sweets together, so I ended up drinking way more than I intended, and at the end of the night, I made Scott stop on the way home for a much-needed burger and fries to soak up the excess liquor.
Picture a tipsy geisha scarfing down a quarter pounder with cheese at midnight. Not pretty, folks.
Savoury Halloween Food
That party made me think — there had to be Halloween food ideas for adults.
Halloween party appetizers that leaned toward an adult palate.
Creative Halloween appetizers that you could serve at a regular cocktail party, just by changing up the presentation.
Most of all, easy Halloween party snacks that don't require a sculpting class to make.
These Cheese Olive Balls fit the bill, perfectly. With just a handful of pantry staples, some grated cheddar cheese and a few jars of Manzanilla olives, you can make Halloween party appetizers that everyone will love.
To Make Cheese Olive Balls:
Combine the flour, mustard & cayenne in a large bowl and whisk together.
Add the cheddar cheese and toss to coat.
Stir in the melted butter, until the mixture becomes hard to stir.
Use your clean hands to work the cheese mixture into a soft dough.
Drain the olives and pat dry with a paper towel.
Pinch off a teaspoon sized bit of dough and flatten it into a circle.
Place the olive (stuffed side up) in the center of the circle and mold the cheese dough around it so that only a little green olive and red pimento show through.
Transfer to a cookie sheet and refrigerate for one hour.
Preheat the oven to 400° and bake the cheese olive balls for 15-20 minutes or until golden.
Transfer to a serving platter and enjoy while warm.
Pro-Tip:
Don't use pre-shredded cheddar cheese for this recipe.
The packaged, pre-shredded cheeses have anti-caking agents added, so they don't stick together. That's fine for tacos, but you want the cheese's moisture to bind the ingredients for these cheese balls.
Grab a block of extra sharp cheddar and grate the cheese with the fine holes on a box grater. This will make it much easier to mold and adhere and make the cheese olive balls taste cheesier.
My taste testers loved the cheesy baked puff with the briny olive inside. I think what makes these cheese olive balls special is the mustard and cayenne in the mix. Dry mustard inherently makes cheese taste — cheesier. I also use dry mustard to enhance the cheese flavor in my Mac n' Cheese and these Cheese Crackers. The spice of cayenne isn't overpowering in these hors d'oeuvres, but if you like a little more heat, you could add a pinch or two more to the flour mixture to increase the tingle factor.
More Halloween Party Appetizers:
Obviously you'll want more than just a few cheese olive bites to munch on at your party, so I've asked some of my fellow bloggers to share their favorite savory Halloween appetizers.
Incidentally, if you're looking at this recipe and it doesn't happen to be Halloween, these Cheese Olive Bites are a great appetizer anytime. Just mold the cheese dough completely around the olive and bake as usual… Now you're ready for any holiday or get together.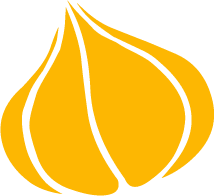 Tried this recipe? Leave a rating and review.
Your comments and shares are invaluable to me and the thousands of readers who use this site daily. If you've made the recipe, leave a star rating and review. We want to hear how you liked it.
We'd love it if you shared the recipe with your friends on social media!
Cheese Olive Balls – Halloween Party Appetizers
Little cheese ball puffs stuffed with manzanilla olives — great for Halloween, or cover the whole olive in cheese pastry for a delicious hot appetizer for any occasion. Based on a recipe by Betty Crocker.
INGREDIENTS:
2

cups

all purpose flour

1

teaspoon

dry mustard

⅛

teaspoon

cayenne pepper

or more if you like heat

3

cups

finely grated shredded cheddar cheese

not the packaged pre-shredded kind.

¾

cup

melted butter

48-60

small

pimento stuffed manzanilla olives

(can use kalamata, too)
DIRECTIONS:
In a large bowl, combine the flour, mustard and cayenne pepper. Whisk to combine. Add the cheddar cheese and stir to coat the cheese.

Make a well in the center of the cheese mixture and add the melted butter. Use a wooden spoon to combine the flour, cheese, butter mixture. The mixture will become harder to stir and that's when you use your hands to fully combine the cheese dough.

Drain the olives and pat dry with a paper towel.

Scoop 1 teaspoon of dough and shape it around the olive, taking care to allow the pimento and part of the olive to show through the dough. Transfer to a baking sheet. Continue to form "eyeballs" with the rest of the dough and olives.

Refrigerate for one hour before baking. While the olives chill, preheat the oven to 400°. Bake the cheese olive bites for 15-20 minutes or until golden and puffy. Transfer to a platter and serve.
MAKE AHEAD AND FREEZER DIRECTIONS:
Can be made ahead to this point and frozen, not touching in a single layer for two hours or until solid. Transfer to a freezer bag and keep frozen for up to 3 months. Thaw before baking, using the baking instructions above.
NUTRITION:
Calories:
149
kcal
|
Carbohydrates:
8
g
|
Protein:
4
g
|
Fat:
10
g
|
Saturated Fat:
6
g
|
Cholesterol:
30
mg
|
Sodium:
169
mg
|
Potassium:
26
mg
|
Vitamin A:
330
IU
|
Calcium:
106
mg
|
Iron:
0.6
mg
Pin "Cheese Olive Balls" For Later!
More Halloween Party Appetizers: