Easy Apple Tart – A Halloween Recipe
Whether you need an easy apple tart recipe for a dinner party or you're looking for Halloween dessert recipes, here's a quick apple pie that satisfies both. With puff pastry, granny smith apples, a bit of sugar and a little imagination, you can transform this easy apple tart into a ghoulish mummy shaped quick apple pie.
I hope you're enjoying Halloween Recipe Week. I'm calling it that after publishing this bloody champagne bellini and these cheese olive eyeballs. Now, finally, after transforming this easy apple tart into a cute mummy-inspired Halloween dessert recipe, I think I'm done — for this year. If you happen to be coming across this recipe in February… rest assured, it's an easy apple tart recipe that doesn't have to look like a mummy… and frankly, it's even easier that way. See the instructions in the recipe card for an anytime quick apple pie.
Tips For Spooky Halloween Dessert Recipes:
Use a good quality puff pastry for the base of this easy apple tart.
Puff pastry is best (and easiest to work with) when it's cold. Only work with one sheet of pastry at a time and keep the other in the fridge until you're ready to use it.
Use a pizza cutter to quickly zip through the pastry and cut it into the shapes needed for the mummy shape. Just roll the pizza cutter to create an outline of the mummy. Easy peasy.
Place the puff pastry on a sheet pan lined with parchment paper. (This is important.)
Overlap the thinly sliced apples over the pastry (check out the video to see how I slice the apples)
Sprinkle liberally with sugar and dot the apples with a little butter. Any sugar that spills over onto the parchment paper will likely caramelize (if not burn) but the parchment paper will protect your pan — and it's easy to move the quick apple pie off the parchment paper after it's baked — without impacting the tart. Told ya that parchment paper was important…
Use the pizza cutter (again) to slice a few ragged strips to act as the mummy's "wrappings". You don't need to be a pastry wizard to make this easy apple tart recipe look convincing. In fact, the less skilled you are, the better!
Depending on how large your "mummy" is you could use raisins for the eyes — or prunes. My mummy measured about 10″ long, consequently, raisins were too small and weren't proportionate for the eyes. The prunes, however, were too large. So, I cut a prune down to a quarter of the size and fit them in just under the space I'd left for the eyes. It worked perfectly for this easy apple tart recipe and I think apples and prunes are a good combination.
If your mummy has extra "fabric" hanging over the sides of the sarcophagus, use the pizza cutter to trim the excess "wrappings" from the edge of this Halloween dessert recipe. I never thought I'd use the word sarcophagus in a recipe blog.
Bake this quick apple pie in a high oven for about 35-40 minutes until it's puffed and golden. The final touch is the glaze, which is nothing more than apricot jam and a bit of brandy which I melt in the microwave to achieve a thinner, more spreadable consistency. If you can't find jam or jelly, try apricot preserves and buzz them through a mini prep food processor until smooth, then heat the with the brandy. Use a pastry brush to glaze the apples and pastry and add a mouthwatering sheen.
Since this is a Halloween dessert recipe, I presented my easy apple tart mummy on a black slate board and amplified the Halloween motif by surrounding it with mini pumpkins and my daughter insisted on kitsch-y novelty spiders and snakes. "They add to the mood," she told me. Far be it for me to protest…
On a side note: while this tart is all dressed up as a Halloween dessert recipe, it would also be really lovely for Thanksgiving or Christmas (minus the mummy embellishment) with a scoop of vanilla or some whipped cream.
More Halloween Recipes:
Garlic & Zest is a participant in the Amazon Services LLC Associates Program an affiliate advertising program designed to provide a means for sites to earn advertising fees by advertising and linking to Amazon.com.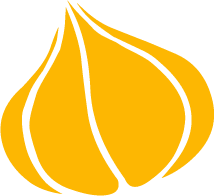 Tried this recipe? Leave a rating and review.
Your comments and shares are invaluable to me and the thousands of readers who use this site daily. If you've made the recipe, leave a star rating and review. We want to hear how you liked it.
We'd love it if you shared the recipe with your friends on social media!
Easy Apple Tart – A Halloween Recipe
This is a classic French preparation (minus the mummy). Instructions also given for this classic apple tart without the Halloween theme! A delicious dessert anytime.
INGREDIENTS:
2

sheets

puff pastry

4

medium

granny smith apples

peeled, seeded and sliced

1

large

prune

cut into fourths

½

cup

sugar

3

tablespoons

unsalted butter

cut into small cubes

¾

cup

apricot jam

1

tablespoon

brandy or cognac
DIRECTIONS:
FOR THE APPLE TART MUMMYS:
Preheat the oven to 400°. Line two baking sheets with parchment paper.

Roll out one sheet of puff pastry (keep the other one chilled until ready to use). Use a pizza cutter to slice the pastry in half, lengthwise.

Cut a wide oval at the top of the pastry (see video)(this is the mummy's head and shoulders) and two straight angled cuts at the bottom (to taper to the mummy's feet). Transfer to the refrigerator to keep cold while you go to the next step.

With the other half of the puff pastry, cut varying widths and shapes of strips to act as the mummy's wrappings. (see video) Transfer to the refrigerator to chill while you move to the next step.

Layer the center of the mummy shape with the apple slices, overlapping slightly. Sprinkle the apple and pastry with 1/4 cup of sugar. Dot with half the butter.

In a criss-crossing design, lay the mummy's wrappings over the tart, leaving space towards the top for the eyes. Place two prune pieces in the space for the eyes.

Use the pizza cutter to trim any excess pastry that overhangs the "mummy". Refrigerate until ready to bake.

Repeat with the second sheet of puff pastry.

Bake for 35-40 minutes or until the puff pastry is light and golden.
FOR THE GLAZE:
While the tart bakes, combine the apricot jam and brandy in a glass measuring cup. Heat in the microwave for 1 minute, stirring after 30 seconds.

When the tart is done, transfer it to a cutting board or serving plate. Use a pastry brush to lightly brush the glaze onto the tart and apples. Serve.
FOR A PLAIN APPLE TART:
Place the square of puff pastry on a baking sheet lined with parchment paper. Arrange the apple slices over the pastry in an overlapping pattern, leaving about 1/2″ open border around the edge.

Sprinkle the tart with sugar and dot with butter. Bake for 35-40 minutes or until golden. Transfer to a serving platter.

Brush the apples with the apricot glaze and serve.
RECIPE VIDEO:
NUTRITION:
Calories:
478
kcal
|
Carbohydrates:
53
g
|
Protein:
4
g
|
Fat:
27
g
|
Saturated Fat:
8
g
|
Cholesterol:
11
mg
|
Sodium:
154
mg
|
Potassium:
134
mg
|
Fiber:
3
g
|
Sugar:
23
g
|
Vitamin A:
180
IU
|
Vitamin C:
4.3
mg
|
Calcium:
13
mg
|
Iron:
1.7
mg
Pin "Easy Apple Tart" For Later!