Swamp Gasses – Green Halloween Punch
If you like pineapple rum drinks (who doesn't?) and you're looking for a tasty but green halloween punch, my Swamp Gasses cocktail might be the perfect sipper. It's fruity, tropical and a little bubbly. This Halloween punch with dry ice is sure to add that spooky Halloween vibe to your celebrations.
How To Make Green Drinks Like Swamp Gasses
There's no real secret to making green drinks… you either start with green ingredients, or you go back to your grade school watercolors… blue + yellow = green. The trick is getting a blend that actually tastes good… I know because I spent a day with myriad combinations of liquor and mixers before hitting on this combo which gave this green halloween punch that distinctive green hue I envisioned. Happily pineapple rum drinks really don't TASTE like swamp gasses…
In fact, zombie humor aside, this green Halloween punch doesn't have any sulfurous odor or slimy lurking creatures hidden beneath the foggy layers. In fact, it's a downright tasty pineapple rum drink. For this post, I've made it in individual cocktails, but if you're making it for a party, do it in punch form, so you're not playing bartender all night. Also, using a block of dry ice in the punch bowl will give that spooky appearance without risking accidental contact or ingestion of the dry ice (which can be dangerous). Check out this article on How To Handle Dry Ice.
Ingredients For Halloween Punch With Dry Ice
Tips For A Punch Bowl Full Of Swamp Gasses
Pick up the dry ice the same day as your party and don't store it in a sealed container or bag, otherwise you risk a bit of an explosion.
Chill the liquid ingredients for several hours or overnight before mixing them into the punch bowl.
Don't mix the lemon lime soda in the drinks until the last minute to maintain the bubbles.
Don't add the dry ice to the punch until the last minute.
Alternatively, use a black cauldron that will comfortably fit your punch bowl. (affiliate links given below). Place the punch bowl in the cauldron. Surround the punch bowl with dry ice and fill the cauldron with punch and a regular ice ring to keep it chilled. The cauldron will smoke, spookily.
More Green Halloween Punch & Other Halloween Inspired Cocktails:
Green Halloween Cocktails:
Other Spooky Libations:
More Pineapple Rum Drinks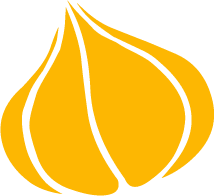 Tried this recipe? Leave a rating and review.
Your comments and shares are invaluable to me and the thousands of readers who use this site daily. If you've made the recipe, leave a star rating and review. We want to hear how you liked it.
We'd love it if you shared the recipe with your friends on social media!
Swamp Gasses – A Green Halloween Punch
Fruity and Tropical, this pineapple rum drink is just eerie enough for Halloween… If you use dry ice — make sure it has COMPLETELY evaporated before drinking.
INGREDIENTS:
ice

1 ½

ounces

dark rum

½

ounce

blue curacao

1

ounce

pineapple juice

½

ounce

fresh lemon juice

1

ounce

lemon lime soda

(such as Sprite or 7Up)
Optional:
dry ice

Note: DO NOT INGEST DRY ICE OR TOUCH WITH ANY EXPOSED SKIN. IT WILL BURN AND CAN CAUSE DAMAGE TO AFFECTED AREAS.
FOR PUNCH BOWL:
5 ¼

cups

dark rum

I used Mount Gay

1 ¾

cups

blue curacao

3 ½

cups

pineapple juice

1 ¾

cups

lemon juice

freshly squeezed

3 ½

cups

lemon lime soda
DIRECTIONS:
FOR INDIVIDUAL DRINKS:
Fill a cocktail shaker halfway with regular ice. Add rum, pineapple juice, blue curacao and lemon juice. Seal the shaker with the lid and shake until the outside of the container is frosty cold. Pour into a glass and top with lemon lime soda.

If using dry ice, float a few pellets in the liquid for a spooky effect, but do not drink the cocktail until the dry ice has completely sublimated.
FOR PUNCH BOWL:
Chill all ingredients for several hours or overnight.

Combine the ingredients in a punch bowl and add a block of dry ice to keep the spooky vibe going. Warn guests not to break off or touch ice.

Another Option: Find a witches cauldron or other receptacle that's larger than your punch bowl so that you can put the punch bowl into the cauldron Add dry ice between the space between the cauldron and the punch bowl. Fill the punch bowl with punch and any other garnishes. Instead of the punch smoking, the cauldron will smoke.
NOTES:
Note: If you prefer a less sweet cocktail, you can substitute sparkling water or club soda for the lemon lime soda.
NUTRITION:
Calories:
172
kcal
|
Carbohydrates:
12
g
|
Protein:
1
g
|
Fat:
1
g
|
Saturated Fat:
1
g
|
Sodium:
5
mg
|
Potassium:
37
mg
|
Sugar:
11
g
|
Vitamin C:
8
mg
Pin "Swamp Gasses – A Green Halloween Punch" For Later!