Want an easy, make-ahead hors d'oeuvres for a cocktail party? Try this cheddar cheese cracker recipe. They're buttery, crunchy and zippy and taste like grown-up Cheez-Its. Trust me; you're going to love these cheese crackers.
I like to put out a few nibbles when we have company over. You know, something to serve with drinks while dinner is cooking. These cheddar-y cheese crackers are one of my favorites.
It should be no surprise that these homemade cheddar crackers are irresistible. It is made with butter, freshly grated cheese, pops of mustard seed, and toasted pecans. These cheese crackers are crunchy, buttery and uber cheesy.
They're easy to make using a food processor, and this cheese cracker recipe makes a lot…. which can be frozen and baked off whenever needed.
Why you'll love this recipe:
This crackers recipe is straightforward and can be assembled in the food processor.
You can make the dough ahead of time.
You don't need a rolling pin. These are slice-and-bake pecan cheddar crackers.
You can bake off just as much as you need so they're always fresh.
It makes a big batch of cheese crackers.
Extra logs of cracker dough can be frozen, so you've always got some ready for entertaining. Just thaw, slice and bake.
They make a great appetizer for a party or a tasty snack for anytime.
Kids love them.
Ingredients for cheddar crackers:
Unsalted Butter – use unsalted butter to better control the saltiness of the cheese crackers.
Sharp Cheddar Cheese – You can also use a medium cheddar, but the sharp cheddar gives a more pronounced flavor.
Egg Yolk – Egg yolk acts as an emulsifier in this recipe for cheese crackers; it adds moisture and gives the crackers a tender crumb.
Dijon Mustard – Dijon has white wine added to it for a distinctive flavor.
Dry Mustard – Dry mustard is a powdered form of the mustard seed, and it enhances the cheesiness of the cheddar.
Yellow Mustard Seeds – Whole mustard seeds add a little snap and pop to the cheese crackers. If you don't have mustard seeds, here are some substitutions.
Salt – Iodized is fine, but kosher or fine sea salt can also be used.
Cayenne Pepper adds just a hint of spice to the cheddar cheese crackers.
All Purpose Flour – We like King Arthur's.
Pecans – when toasted, these nuts are slightly sweet and maple-y, enhancing the flavors in this cheese cracker recipe.
Directions:
Blend the butter, cheese and egg yolk in a food processor until smooth.
Combine the dijon, dry mustard and mustard seed in a bowl, stir to combine and add to the butter mixture.
In a separate bowl whisk together the dry ingredients (salt, cayenne and flour). Add to the butter and pulse until a soft dough forms.
Add the pecans and pulse 2-3 more times to combine.
Refrigerate the dough for 15 minutes.
Divide the dough into 4 equal portions.
Place each portion on parchment or wax paper and fold one side over the ball of cheese dough. With your hand shaped like a claw, pull the dough in the parchment paper toward you so that it begins to form a cylinder. Roll the dough back and forth to create a log about 2″ in diameter.
Refrigerate the logs for 4 hours to firm up.
Preheat to 350°F—line a baking sheet with parchment paper or silicone baking mat.
Unwrap one log of dough and thinly slice into rounds ⅛" thick. Arrange the cheese crackers 1″ apart on the baking sheet and bake for 12-15 minutes until lightly golden brown.
Pro-Tip:
If you plan on baking off all of the crackers in one session, using two baking sheets to double your yield with each bake makes sense.
Position two racks in the upper and lower thirds of the oven. Place one baking sheet on each rack and bake the cheese crackers for 6-7 minutes, then switch the pans so the bottom one moves to the top shelf and vice-versa. This will give you an even bake without any burnt spots, and you can get double the work done simultaneously.
Variations:
This cracker recipe works really well with cheddar cheese, but you can also use other different semi-firm cheeses. Some to consider would be Colby, Havarti, Monterey Jack, Cheddar Jack or Pepper Jack, Swiss or Emmenthaler.
Add different spices to change the flavors. A teaspoon of toasted cumin or caraway seed would give these cheese crackers a distinctive flavor.
Before slicing the cheese dough into rounds, coat the outside of the log with finely chopped pecans, mustard seeds, sesame seeds or other complimentary coating. Roll the dough log back and forth over the coating so that it sticks in an even layer, then slice it into crackers and bake.
FAQ's
How long will homemade cheese crackers last?
You can keep the baked cheddar crackers in an airtight container for up to a week.
Are cheddar crackers healthy?
Not really. They are mostly butter, cheese and white flour, so they are NOT gluten-free, low fat or low carb. However, a serving (5-6 crackers) is only about 260 calories.
What type of cheese is best for crackers?
Sharp or extra sharp cheddar cheese gives these crackers a wonderful cheesy flavor. However, you can substitute other semi-firm cheeses according to your tastes. Do not substitute soft cheeses in this recipe.
The great thing about this recipe is that you can make it in advance and slice and bake the cheese crackers when you're ready to serve them.
Storage and freezing:
Store baked cheese crackers in an airtight container at room temperature for up to one week.
Cheddar cheese logs can be wrapped well and stored in the refrigerator for up to one week.
Wrap individual cheese cracker logs in parchment and freezer paper and store them in the freezer for up to 2 months. Defrost in the refrigerator before baking.
What our tasters said:
"OMG, these are better than Cheez-Its. They're so cheesy!" – Bella.
"What a great cracker to serve with cocktails. They've got great flavor and such a perfect crunchy crumb. Dangerous, though. I could eat the whole basket." – Frank.
"I don't like mustard, yet I LOVE these crackers. I can't believe you've got three kinds of mustard in this. The texture is so good, and I love those pecan bits too." – Katrina.
How do they taste?
These cheddar cheese crackers have a sharp, tangy, cheesy bite with a hint of spicy heat. They are more crunchy than crisp, with a melt-in-your-mouth crumb. Chopped pecans add a hint of sweetness and a satisfying crunch. The mustard seed pops between your teeth like caviar, adding that surprise element.
I brought these cheese crackers to a family dinner, and they didn't last. Everyone was raving and asking for the recipe.
If you want to be the hero of happy hour, I highly recommend these homemade cheese crackers.
More cheesy snacks and appetizers you'll love: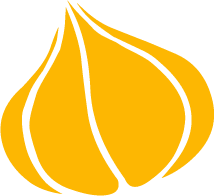 Tried this recipe? Leave a rating and review.
Your comments and shares are invaluable to me and the thousands of readers who use this site daily. If you've made the recipe, leave a star rating and review. We want to hear how you liked it.
We'd love it if you shared the recipe with your friends on social media!
Pecan Cheddar Crackers
These are a bit indulgent with lots of butter and cheese, but they're well worth the splurge! Kind of like a grown-up Cheez-It!
INGREDIENTS:
2

sticks

unsalted butter

1

pound

sharp cheddar cheese

grated

1

large

egg yolk

3

tablespoons

dijon mustard

2

tablespoons

dry mustard

¼

cup

yellow mustard seeds

2

teaspoons

salt

½

teaspoon

cayenne pepper

2

cups

all purpose flour

½

cup

finely chopped pecans
Special Equipment:
7 cup or greater food processor
DIRECTIONS:
Blend together the butter, cheese and egg yolk in the food processor until smooth.

Combine the dijon, dry mustard and mustard seeds in a small bowl and stir. Add to the butter mixture.

Combine the salt, cayenne and flour in a bowl and whisk to combine. Add the dry ingredients to the butter mixture. Put the lid on the food processor and pulse until a soft dough forms. Add the pecans and pulse 2-3 more times until combined. Refrigerate dough for 15 minutes.

Divide the dough into four equal portions. Shape and roll the dough into logs about 2″ in diameter. Roll the dough in wax or parchment paper and refrigerate for at least 4 hours or until firm before continuing. (Note: if you're not going to make all the crackers at once, you can freeze the logs well wrapped in parchment and foil or freezer bags for later use.)

Position oven racks in upper and lower thirds of the oven and preheat to 350 degrees. Line baking sheets with parchment paper.

Unwrap logs and cut with a very sharp knife into 1/8″ thick rounds. Arrange 1″ apart on the baking sheet. Bake in batches, switching positions of the pans halfway through the baking process. Cook a total of 12-15 minutes until lightly golden. Transfer crackers to racks to cool.

Store crackers in an airtight container for up to a week.
NOTES:
Each serving is about 5-6 crackers.
NUTRITION:
Calories:
262
kcal
|
Carbohydrates:
11
g
|
Protein:
7
g
|
Fat:
20
g
|
Saturated Fat:
11
g
|
Cholesterol:
59
mg
|
Sodium:
161
mg
|
Potassium:
64
mg
|
Vitamin A:
555
IU
|
Vitamin C:
0.2
mg
|
Calcium:
177
mg
|
Iron:
1
mg
Pin It For Later!