Southern pimento cheese (also known as Carolina caviar and the caviar of the South) is a simple cheese spread that comes together in minutes and never fails to satisfy. With just six ingredients, this quick and easy recipe is ready for any hors d'oeuvre tray.
Before we get into the recipe, let's address the obvious question.
What is a pimento or pimiento?
A pimento is actually a medium, heart shaped cherry pepper. Pimento peppers are more about flavor than heat and consequently, have a very low ranking on the Scoville scale.
Pimento peppers can be used fresh, but you'll frequently find them pickled.
Known ubiquitously as the nugget of sweet red stuffing found in Spanish olives to balance the olive's strong, briny flavor.
The Espelette pepper is a type of pimento.
What can I substitute for pimento peppers?
I can't always get fresh cherry peppers where I am, consequently, I substitute a roasted sweet bell pepper for the pimento in this Carolina caviar… and you can too. Sweet bell peppers have no heat and when you roast them, they're soft and tender. Perfect for this easy pimento cheese recipe.
Pimento cheese ingredients:
Pimento Pepper or (roasted sweet bell pepper).
Cheddar Cheese
Mayonnaise (we like Duke's or Hellman's).
Dijon Mustard (I recommend Maille or Grey Poupon).
Worcestershire sauce (Lea & Perrins – is there any other brand?)
Cayenne Pepper
Grate your own cheese
For the caviar of the South, use sharp cheddar cheese and grate it yourself.
You've probably noticed that packaged pre-shredded cheeses, don't stick together the way freshly shredded cheese does.
That's because they're treated with an anti-caking coating, which keep the strands loose and separate.
That's fine if it's getting melted on top of a casserole, but for this Carolina caviar, you want to grate it yourself and use a good sharp cheddar. It makes all the difference.
What about cream cheese?
There are many variations on Southern pimento cheese. Some include cream cheese, which makes the pimento cheese thicker and a bit tangy.
I know many a Mom and grandma who swear by it and count it as their secret ingredient.
Don't get me wrong… it's good and I'll never miss an opportunity to swipe a spoonful if it's on the buffet, but this easy, classic pimento spread recipe, skips the cream cheese and is my favorite.
Directions:
If using fresh peppers, roast the pimento peppers (or one sweet red bell pepper) in the oven until the skin is blistered and puffed and the flesh is soft and tender. Transfer the pepper to a small bowl and cover with plastic wrap to cool.
Peel, seed and dice the pepper and set aside.
Combine the mayonnaise, dijon mustard, cheddar cheese, worcestershire sauce and cayenne pepper in a bowl. Using a stand mixer or hand mixer, blend the ingredients on medium to medium high speed, for 2-3 minutes, or until very well blended (scrape the bottoms and sides with a rubber spatula as needed).
Pat the chopped peppers dry and stir them into the Carolina caviar until well mixed.
Taste for seasonings and adjust as necessary.
Store in an airtight container or small mason or canning jars in the refrigerator.
Uses for Carolina caviar
As a spread with crackers and crudité.
Use instead of mayonnaise in a sandwich or wrap.
Stuffed into a burger for the ultimate Southern juicy lucy.
As a filling for an omelette.
Great for gifting
This classic pimento cheese recipe is so easy, there's no excuse not to bring some to your next picnic or cookout. People go bonkers for caviar of the South and that'll make YOU a HERO. Pimento cheese makes a great hostess gift too. Package it in a pretty jar with a ribbon and complete the present with a fun spreader and a sleeve of crackers. Who wouldn't LOVE to get that?
More easy appetizer spreads you might like: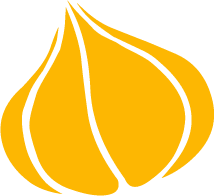 Tried this recipe? Leave a rating and review.
Your comments and shares are invaluable to me and the thousands of readers who use this site daily. If you've made the recipe, leave a star rating and review. We want to hear how you liked it.
We'd love it if you shared the recipe with your friends on social media!
Southern Pimento Cheese
Taste a classic Southern dish – Pimento Cheese. It's tangy with a little spicy kick and is great spread over your favorite crackers, as a dip for crudite, to top your favorite burger or for the ultimate grilled cheese. Inspired by the Pimento Cheese from The Regional, an exceptional Southern eatery in West Palm Beach at City Place.
SPECIAL EQUIPMENT:
hand mixer or stand mixer
INGREDIENTS:
½

cup

roasted pimento (jarred is fine)

peeled seeded and diced (can substitute roasted sweet bell pepper)

8

ounces

sharp cheddar cheese

½

cup

mayonnaise

we like Duke's or Hellman's

1

teaspoon

worcestershire sauce

1

teaspoon

dijon mustard

rounded ?

teaspoon

cayenne pepper
DIRECTIONS:
FOR THE PEPPERS:
If using jarred pimento peppers, pat them dry with a paper towel and finely dice. Set aside and skip to the steps for Pimento Cheese.

If using red bell pepper, preheat the oven to 375°.

Place the red bell pepper on a baking sheet and roast for 25-30 minutes or until skin is blistered and blackened in spots and skin has puffed up. Remove from the oven and transfer to a bowl. Cover with plastic wrap and let the pepper cool to room temperature.

When pepper is cool, remove the skin, stem and seeds and discard. Pat the pepper dry inside and out with paper towels and chop into a fine dice. Set aside.
FOR PIMENTO CHEESE:
Use a stand mixer or large bowl with a hand mixer to mix the pimento cheese spread.

Add the shredded cheddar cheese, mayonnaise, worcestershire sauce, dijon mustard and cayenne pepper. Mix on medium to medium high speed for 2-3 minutes until the cheese is very well combined. Stir in the diced pimento or roasted bell pepper until the pepper is evenly distributed throughout the cheese spread. Taste for seasonings and adjust as needed.

Transfer Southern pimento cheese to a storage jar and refrigerate for a few hours or overnight. Serve with crackers or crudité.
NOTES:
Refrigerate for several hours or overnight so the flavors have a chance to marry.
NUTRITION:
Calories:
106
kcal
|
Carbohydrates:
1
g
|
Protein:
4
g
|
Fat:
10
g
|
Saturated Fat:
4
g
|
Cholesterol:
18
mg
|
Sodium:
171
mg
|
Potassium:
20
mg
|
Fiber:
1
g
|
Sugar:
1
g
|
Vitamin A:
165
IU
|
Vitamin C:
1
mg
|
Calcium:
103
mg
|
Iron:
1
mg
Pin "Easy Pimento Cheese" for later!