The Best Homemade Deviled Ham Spread (Ham Salad)
Classic homemade ham spread, a.k.a ham salad or deviled ham, is a revelation. It's tangy, sweet, spicy (according to your tastes) and (depending on your ham), can be salty or mild. Serve this deviled ham recipe with crackers or pita chips for a snack, thickly layered on a sandwich with lettuce, tomato and pickles or piped onto crudite for an easy party appetizer.
Southern Deviled Ham
I equate deviled ham spread with the South… in the same vein as pimento cheese or Carolina Smoked Pork Butt.
As I breathe, I swear this is a Southern recipe.
Ham Salad
Then, I found out that what we called "deviled ham" in the South is known as "ham salad" in the North and Midwest… and it's a "thing". I felt betrayed.
They even use the same ingredients. WTF.
I guess I shouldn't be surprised.. Some call soft drinks "soda" to others it's "pop". Same difference, but still…
Canned Deviled Ham
Like many folk, my first taste of deviled ham was the canned Underwood stuff.
My Aunt Lynne used to serve Underwood deviled ham with crackers as an appetizer and I would hover over the dish, inhaling one after another, spoiling my dinner and not regretful in the slightest.
From then on, deviled ham was my favorite and I'd always squirrel a can or two into my mother's grocery cart when she wasn't looking.
The difference between homemade and canned ham spread
Fast forward to today… and I'm here to tell you that real deviled ham spread made from scratch, is so far superior to anything you get in a can that once you taste the difference, there's no going back.
The canned stuff is very one note, primarily salt, whereas homemade ham spread is a delicate balance of flavors, savory, sweet, tangy, spicy,… but don't take my word for it… Let's hear from our tasters…
A side by side comparison
I conducted a taste test with Scott, my husband, (who also had fond memories of Underwood Deviled Ham from his childhood). I gave him both the homemade and canned deviled ham on some Stacy's Pita Chips with a neutral drink to clear the palate between tastings… Ok, it was a gin and tonic.
First, he conducted a "smell test" sniffing the canned deviled ham and the homemade. The canned had a decidedly processed smell… he said it reminded him of dog food, (but we don't have a dog, so I can't attest to that).
The homemade smelled fresh and tangy. "Inviting" was the word he used.
Visually, he noted that the canned stuff was "looser" and had an oily quality. Homemade was thicker and creamier.
Then the taste test…
His reaction was eye opening. Literally, his eyes opened WIDE.
His response to the canned ham was, "I can't believe I used to eat this stuff. All I taste is SALT."
"The homemade version tastes like ham, but with so much more… it's lighter, sweeter, tangy — and it doesn't taste like a salt lick."
Several crackers later, he was shaking his head, telling me never to buy the canned stuff again.
Our not so scientific "survey of two" concluded that the differences between fresh and homemade ham spread and canned are clear and vast.
Let's dive deep and take a look at the difference between the two, starting with the ingredients:
Canned ham spread vs. homemade
Canned stuff
Cured Ham
Seasoning (Mustard Flour, Spices, Turmeric)
Homemade
Cured Ham
White Onion
Celery
Mayonnaise
Dijon Mustard
Whole Grain Mustard
Worcestershire Sauce
Pepperoncini Juice
Brown Sugar
Hot Sauce
Lemon Zest & Juice
You can see by the ingredients that the homemade ham salad is going to have way more flavor than the potted meat they sell in the store.
The from scratch version is layered with tongue tingling flavors. It's tangy, sweet, salty and you can adjust the spice and heat to suit your tastes.
The flavor isn't the only reason you're going to love this deviled ham recipe, though. It's so easy to make all you need is a food processor, some pantry staples and 10 minutes total. Bam!
How to make deviled ham spread from scratch
Add the ingredients to the bowl of a large food processor.
Pulse several times until smooth, scraping down the sides of the bowl as necessary.
Taste for seasonings and adjust as necessary.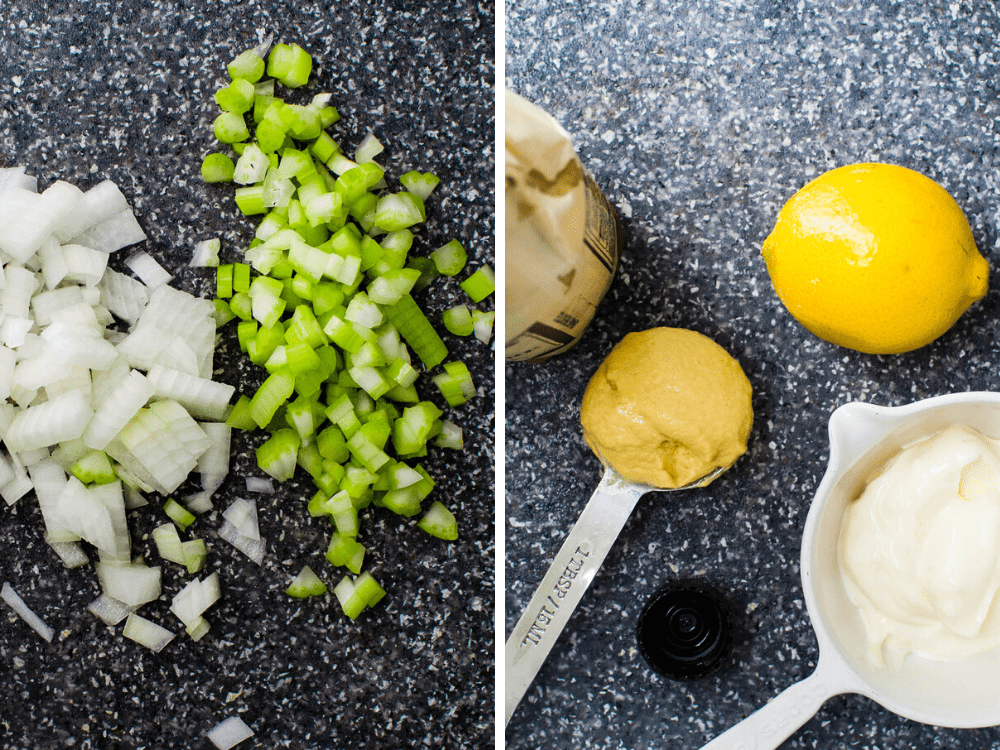 Is deviled ham healthy?
Deviled ham is gluten free, dairy free and low carb, so if you're on a keto or paleo eating plan, this would be a great option for you on crudite like sliced peppers, celery sticks or even rounds of cucumber.
However, this ham salad has mayonnaise (fat), brown sugar, and a few higher salt components, so I wouldn't qualify this as exactly good for you, either.
However, I'm of the opinion that you can have anything in moderation and each serving of this ham salad (1/4 cup) only contains about 100 calories (according to my nutrition card)… The challenge is stopping at 1/4 cup, right?
Customize ham salad according to your tastes
Everyone has a different palate, some like it sweet, some like it spicy, so be sure to taste and adjust the ham salad according to your (and your diners tastes). If you like more spice, add more hot sauce. Too salty — add a squeeze more lemon juice. Want it more tangy? Try 1 or 2 more teaspoons of pepperoncini juice.
If your ham salad seems thick, add a tablespoon or two more of mayonnaise and process again.
Deviled ham should be a spreadable consistency.
The ham salad is best when the flavors have a chance to marry in the refrigerator for several hours or overnight, but I know that won't stop you from diving in for a taste. It doesn't stop me.
FAQ's
How long will ham salad keep?

It should last for 10 days in a sealed container in the refrigerator.

Can I freeze deviled ham?

Yes. Because the ingredients are processed to a smooth spread, the deviled ham will freeze well for up to 2 months. Defrost and give it a good stir before serving.

Can I use a ham steak if I don't have leftover ham?

Yes. You'll want to cook the ham steak first, either in a saute pan or baked in the oven. Be sure to trim away any tough skin and fat before adding it to the food processor. Do not use ham from the deli.

This simple spread is so versatile, it can easily morph for any occasion.
Occasions to make ham salad
Anytime you have leftover ham.
Make it for holidays like Easter, 4th of July and Christmas and New Year's.
Bring it to backyard cookouts, tailgates and picnics – either in sandwich form or a savory ham spread for crackers and pita chips.
Make an elegant hors d'oeuvres for wedding showers, cocktail parties and baby showers by piping the deviled ham onto cucumber rounds.
Regardless of its origins deviled ham/ham salad is like "the little black dress" of appetizers.
Some ideas on how to use deviled ham:
Dress up deviled ham spread by piping it onto slices of crudité (think cucumbers, sweet bell pepper wedges, jicama with an olive garnish.
Put out a dish of deviled ham with a basket of crackers and sliced vegetables for casual munching.
Try this twist on the classic – Deviled Ham Stuffed Eggs.
Spread a little between these homemade Angel Flake Biscuits instead of the country ham called for.
Stuff cherry tomatoes with ham spread and garnish with parsley, dill or chives.
Make the ultimate grilled cheese sandwich with a ham salad filling. Use sourdough bread, and melty Havarti, Gouda or mild cheddar.
Of course, you can also just fill a sandwich bun with homemade ham salad, lettuce and tomato and call it lunch!
More recipes like this:
More ham recipes you might like: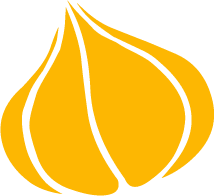 Tried this recipe? Leave a rating and review.
Your comments and shares are invaluable to me and the thousands of readers who use this site daily. If you've made the recipe, leave a star rating and review. We want to hear how you liked it.
We'd love it if you shared the recipe with your friends on social media!
Savory Southern Deviled Ham
This savory spread is worthy of a special occasion, but easy enough for "just 'cause".
INGREDIENTS:
½

pound

diced cooked ham

not from the deli, about 2 cups

⅓

cup

white onion

diced

1

stalk

celery

diced

⅓

cup

mayonnaise

or more as needed

2

tablespoons

dijon mustard

1

tablespoon

worcestershire sauce

1

tablespoon

pepperoncini juice

1

lemon

zested

1

tablespoon

brown sugar

2

tablespoons

hot sauce

such as tabasco or your favorite, or more to your taste

1

tablespoon

whole grain mustard

1

tablespoon

lemon juice
SERVE WITH:
crackers

sliced pepperoncini peppers

pimento stuffed olives

crostini

angel flake biscuits

(recipe on this site)
DIRECTIONS:
Add all of the ingredients to the bowl of a food processor. Pulse to combine, scraping down the sides of the bowl as needed.

When the ham salad spread is smooth, transfer to an airtight container and refrigerate for several hours or overnight.

Serve slightly chilled or at room temperature with crackers, mini angel flake biscuits with crudite or on cucumber slices. Can also be used as a filling for sandwiches.

Makes about 3 cups. 1/4 cup per serving.
RECIPE VIDEO:
NUTRITION:
Calories:
101
kcal
|
Carbohydrates:
2
g
|
Protein:
4
g
|
Fat:
8
g
|
Saturated Fat:
1
g
|
Cholesterol:
14
mg
|
Sodium:
380
mg
|
Potassium:
99
mg
|
Sugar:
1
g
|
Vitamin A:
15
IU
|
Vitamin C:
7.5
mg
|
Calcium:
9
mg
|
Iron:
0.3
mg
Pin "Savory Homemade Deviled Ham Recipe" for later!