These are a southern staple. Country Ham Biscuits. In the South, these tender yeast biscuits layered with salty ham are as ubiquitous as a smile and nod hello. And I confess, I specifically had these mini biscuits in mind when I made that ham last week. You'll love them with a smear of apricot butter to counter the cured ham and they make great party biscuits for everything from Easter brunch to a New Year's Eve bash.
Ingredients For Yeast Biscuits
Flour
Sugar
Baking Soda
Baking Powder
Yeast
Unsalted Butter
You'll notice that there's no salt in these biscuits — and that's by design. You see, they're meant to be served with country ham which can be so salty that any additional salt in the rolls would be overkill. These party biscuits are a perfectly balanced bite, if you keep that in mind. If you can't find country ham, try this Homemade Ham recipe.
To Make Mini Biscuits
Mix the yeast and warm water in a small bowl and set aside until the yeast is activated, about 5-10 minutes.
Meanwhile, sift together the dry ingredients into a large bowl.
Dice the cold butter into small cubes and add to the flour mixture.
Use a pastry cutter to cut the butter into the flour until it resembles coarse crumbs.
Add the buttermilk and yeast to the flour mixture and mix well to combine.
Cover with plastic wrap and refrigerate until you're ready to bake. (Note: you can make the dough to this point several days ahead of time.)
Benefits Of This Yeast Biscuit Recipe:
Because it has 3 leaveners (baking powder, baking soda and yeast) you're assured that these biscuits rise.
They don't require any proofing or rising.
The dough can be made several days ahead and baked off at the last minute.
You don't have to bake them all at once, just pinch off the amount of dough you need for as many biscuits as you want… For instance, if you're not having a party and simply want to have a few ham biscuits with a cup of soup… you can do that — and have them fresh from the oven.
Rolling and Cutting The Mini Biscuits
Preheat the oven to 400° and line a half sheet pan with parchment paper. Set aside.
Lightly dust a work surface with flour. Take about 1/4 of the yeast biscuit dough and turn it out onto the flour. Knead the dough for about 20 seconds.
Roll the dough into a round with a rolling pin or just flatten it with your hands to about 1/2″ – 3/4″ thick.
Use a small biscuit cutter (about 1 1/2″ to 2″ in diameter) and place it directly on top of the dough. Press straight down but DO NOT TWIST THE CUTTER. (Twisting it will inhibit the rise of the biscuits).
Continue cutting out the biscuits and transfer to the prepared sheet pan.
Pull together the scraps of dough and roll them out into another small round and cut out additional biscuits. Continue in this manner until it's used up.
Baking Homemade Buttermilk Yeast Biscuits
For most biscuit and roll recipes, I like to brush the tops with butter or an egg wash… but not for these. After only 12-15 minutes of baking, they rise, puff and turn a lovely golden color. By the way, the kitchen is going to smell really good too!
Apricot Butter For Country Ham Biscuits
With only two ingredients, this apricot butter is easy to make and can be made a few days ahead of time.
For Apricot Butter:
Apricot Preserves
Butter (at room temperature)
In a mini prep food processor, combine the apricot preserves and butter and pulse until well combined.
Transfer the apricot butter to a small serving bowl.
If serving immediately, let it remain at room temperature.
If serving later, refrigerate the apricot butter until you're ready to serve. Then remove from the refrigerator about half an hour before serving the country ham biscuits.
My grandmother, Myne, always served these party biscuits at her annual Christmas party. It was always a fancy affair with ladies and gentlemen adorned in their holiday finery, floating around the living room, chatting, smiling, laughing and all the while nibbling on the bounty at Myne's buffet table. The country ham biscuits were always my favorite. I have a feeling you're gonna love 'em too.
To Serve Country Ham Biscuits with Apricot Butter
If you're making these for a fancy party, I recommend assembling the biscuits ahead of time and arranging them on platters for passing or for the buffet table.
If it's a more casual affair, arrange a bread basket full of the baked yeast biscuits, a large platter of very thinly sliced country ham (not deli sandwich ham – real country ham is much saltier and drier) and a crock of apricot butter with a little sign or placard reading "Country Ham Biscuits with Apricot Butter – help yourself!"
More Southern party foods you'll love: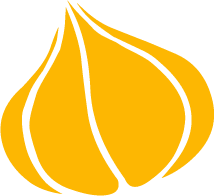 Tried this recipe? Leave a rating and review.
Your comments and shares are invaluable to me and the thousands of readers who use this site daily. If you've made the recipe, leave a star rating and review. We want to hear how you liked it.
We'd love it if you shared the recipe with your friends on social media!
Country Ham Biscuits with Apricot Butter
These mini biscuits are the standard for country ham biscuits! This easy recipe (handed down from my grandmother) makes enough for a crowd, so they're terrific served at parties, wedding showers, baby showers or holiday events!
INGREDIENTS:
for biscuits
5

cups

all purpose flour

4

tablespoons

sugar

1

teaspoon

baking soda

1

tablespoon

baking powder

2

cups

buttermilk

well shaken

1

package

dry yeast

2

tablespoons

warm water to dissolve yeast in

¾

cup

unsalted butter

diced
for apricot butter
½

cup

butter

at room temperature

½

cup

apricot preserves

2

pounds

country ham

see recipe on this site, shaved or very thinly sliced
DIRECTIONS:
Sift dry ingredients together in a large bowl. Add butter. Using a pastry cutter or two knives, cut the butter into the flour mixture until its well combined and crumbly- looking. This may take 5-10 minutes.

Mix yeast and warm water together in a small bowl. Set aside to bloom for a few minutes.

Add buttermilk and yeast to flour mixture and stir to combine.

Refrigerate dough until ready to bake.

Preheat oven to 400 degrees. Cover a baking sheet with a piece of parchment paper.

Dust a work surface with flour. Take 1/4 of the dough and place it on the work surface. Knead dough for about 20 seconds. Lightly sprinkle top of dough and a rolling pin with flour. Roll out the dough to about a half to 3/4″ thickness. Using small biscuit cutter (mine is about 2″ in diameter- which makes perfect 2-3 bite biscuits), cut out biscuits. Transfer biscuits to the parchment paper.

Bake for 12-15 minutes until very lightly browned.

Meanwhile, add the butter and preserves to the bowl of a mini-prep food processor. Pulse until the mixture comes together and is very smooth. Transfer to a small bowl and set aside.

To assemble biscuits, split a biscuit in half. Lay several thin slices of ham on the biscuit. Spread a small spoonful of the apricot butter onto the top half of the biscuit and place on the ham. Serve.
NOTES:
You don't have to make all the biscuits at once. Use what you need and keep the rest of the dough refrigerated until you want to make more.
If serving at a party, assemble the ham biscuits in advance and serve them on large platters.
Also – if you can get real country ham where you are — do it! Have the butcher shave it super-thin.
NUTRITION:
Calories:
352
kcal
|
Carbohydrates:
28
g
|
Protein:
14
g
|
Fat:
20
g
|
Saturated Fat:
10
g
|
Cholesterol:
61
mg
|
Sodium:
661
mg
|
Potassium:
261
mg
|
Sugar:
3
g
|
Vitamin A:
395
IU
|
Calcium:
65
mg
|
Iron:
1.9
mg
Pin "Country Ham Biscuits with Apricot Butter" For Later: