Whole Wheat Apricot Ricotta Crepes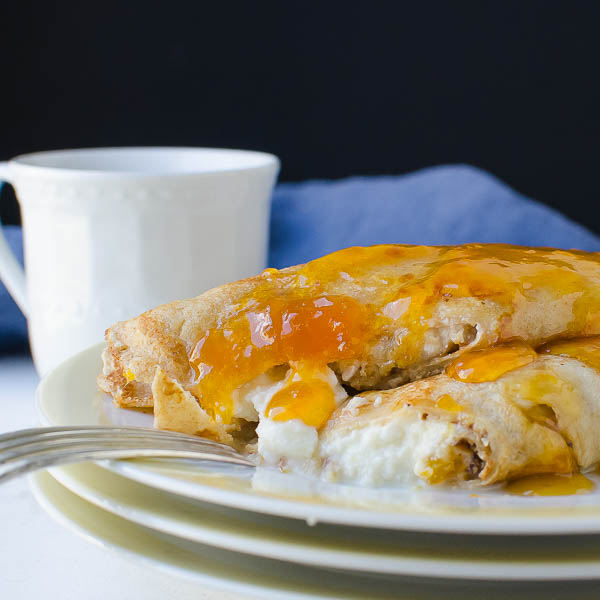 As a child, I loved to make my parents breakfast in bed. I thought there was something so special about that breakfast tray — laden with bacon, eggs and pancakes. With cloth napkins tucked under the plates, a fresh pot of coffee and small glasses of juice. It seemed very fancy to me and a way to do something thoughtful for them. Mother's Day demands the same kind of careful attention and maybe something a little different… Whole Wheat Apricot Ricotta Crepes.
This post is sponsored by Bonne Maman. I was compensated and received product for this post. Thank you for supporting the brands that support Garlic & Zest! #SayItWithHomemade #BonneMaman
If crepes don't seem like they're all that unique to you, let me tell you why I like these… First, they're made with whole wheat flour which (in my mind) makes them healthier and heartier.
Second, the crepes can be made the day before — either up to the point of the batter — or cooked and stored — ready to fill.
Finally, this recipe with a blend of Bonne Maman Apricot preserves and cognac is as close to heaven as you can get without actually, you know — going there. Bonne Maman is made from time-honored traditional French recipes. Their preserves and jellies are made with natural ingredients and feature the finest quality fruit. They are Non-GMO Project Verified, have no high fructose corn syrup, no artificial coloring or no preservatives added. I knew they were my favorite jams and jellies for a reason!
Many people prefer to cook crepes in a non-stick skillet or a real crepe pan (I don't have one), but I used a small stainless steel skillet — sprayed liberally with nonstick spray and the crepes came out beautifully.
The trickiest part is flipping them, but I found that by holding a corner of a crepe between my thumb and forefinger and sliding the spatula underneath with the other hand, they flipped perfectly every time — even the first one, which is usually regarded as the throw-away crepe (or taster for the chef).
Next is the filling – which is pretty simple to make and sublime to eat! It starts with dried apricots and Bonne Maman Apricot Preserves – a favorite of mine all my life.
Dice the apricots and simmer them in a mix of butter, water and cognac (Mmmm, cognac), then stir in the preserves to make a sweet-tart filling. You can make this a day ahead and refrigerate it until you're ready to assemble.
For the filling, mix a container of ricotta cheese (I used fat free) with honey and lemon zest. I could have eaten this with a spoon it was so good — and yes, you can make it a day ahead so instead of cooking all morning, you're really just assembling your Mother's Day breakfast in bed.
Speaking of assembling, the final touch to these crepes is a warm, cognac infused apricot drizzle. Made in about 30 seconds by combining Bonne Maman Apricot Preserves and cognac and microwaving until melted.
Spread a few tablespoons of the sweetened ricotta over the crepe, top with apricot compote and roll it up. Stack two or three crepes on a pretty dish (it's Mother's Day after all) and drizzle with the apricot cognac syrup.
Whole Wheat Apricot Ricotta Crepes are like a bright plate of sunshine that I know your mom or wife (or whomever the lucky recipient is) will appreciate. They would also appreciate a 12-piece set of Le Crueset cookware! So be sure to click the banner above to enter and win! Good luck and Happy Mother's Day!
More breakfast favorites: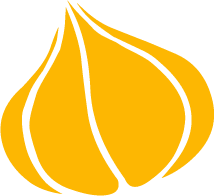 Tried this recipe? Leave a rating and review.
Your comments and shares are invaluable to me and the thousands of readers who use this site daily. If you've made the recipe, leave a star rating and review. We want to hear how you liked it.
We'd love it if you shared the recipe with your friends on social media!
Whole Wheat Apricot Ricotta Crepes
Hearty whole wheat crepes, filled with a honey sweetened ricotta and brandied apricot preserves! Can I get a Hallelujah?!!
INGREDIENTS:
For Crepes
½

cup

whole wheat flour

½

cup

milk

¼

cup

lukewarm water

2

large

eggs

1 ½

tablespoons

sugar

⅛

teaspoon

kosher salt
For Ricotta Filling
1

15 ounce

part skim ricotta cheese

½

teaspoon

lemon zest

1 ½

tablespoons

honey
For Apricot Filling
½

cup

dried apricots

finely diced

¼

cup

water

1

teaspoon

butter

¼

cup

Apricot Preserves

preferably Bonne Maman

2

tablespoons

brandy or cognac

2

tablespoons

unsalted butter

melted
For Brandied Apricot Glaze
½

cup

Apricot Preserves

preferably Bonne Maman

2-3

tablespoons

brandy or cognac
DIRECTIONS:
For Crepes
In a blender or using a medium bowl with a whisk, combine the flour, milk, water, eggs, butter, sugar and salt. Blend or whisk until well combined and let rest for 30 minutes or cover and refrigerate for up to two days. (This allows the flour to absorb the liquid and for the gluten to relax.)
For Ricotta Filling
In a small bowl combine the ricotta, lemon zest and honey. Stir to combine and refrigerate until ready to assemble.
For Apricot Filling
In a small saucepan combine the diced apricots and water. Heat over medium heat and simmer (stirring constantly) until apricots are softened and water is half evaporated, about 5 minutes. Stir in the butter and apricot preserves and heat through until preserves are melted. Stir in 2 tablespoons brandy/cognac and cook for 1-2 minutes. Taste — to see if it needs more brandy/cognac and add as necessary. (Brandy/cognac shouldn't be a dominant flavor, but rather an enhancer.) Set Aside.
For Apricot Glaze
Add apricot presesrves to a small bowl and microwave for 1 minute or until liquidy. Add the brandy/cognac and stir to combine. Set aside.
Cook The Crepes with a nonstick pan or crepe pan
Place the pan over medium heat and coat the pan with a little unsalted butter. Pour about 2 tablespoons of the batter into the pan, lifting and swirling so that the batter coats the bottom of the pan, forming a thin, even layer. Cook until top is set and underside is golden. Flip the crepe using a spatula or your fingers. (I used a combination of both) and cook on the other side until lightly browned. Transfer to a plate and continue making crepes
Assemble Crepes
Lay a crepe on a flat surface. Add 2 tablespoons of ricotta filling in a line down the center of the crepe. Top with a few teaspoons Apricot Filling. Roll the crepe around the filling and serve with a few teaspoons of Apricot Glaze.
NOTES:
MAKE AHEAD: If you want to prepare the crepes ahead of time — you can. Cook them as instructed, then transfer the crepes to a wire rack to cool completely. Stack the crepes, inserting a piece of was paper between them, so they don't stick. Store in a zip top freezer bag and freeze for up to one month. Thaw before reheating. Crepes can be re-heated in the microwave or in a low oven.
TIME SAVER: If you want to skip the Apricot Filling, just double the amount of the Apricot Glaze and use it as the filling and topping for the crepes
NUTRITION:
Calories:
114
kcal
|
Carbohydrates:
14
g
|
Protein:
2
g
|
Fat:
4
g
|
Saturated Fat:
2
g
|
Cholesterol:
45
mg
|
Sodium:
54
mg
|
Potassium:
127
mg
|
Fiber:
1
g
|
Sugar:
8
g
|
Vitamin A:
390
IU
|
Vitamin C:
0.2
mg
|
Calcium:
25
mg
|
Iron:
0.6
mg
Click the Pinterest Button to save for later!