French Orange Dijon Chicken
"This post has been sponsored by Sunkist Growers. All thoughts and opinions are my own."
Love a good citrus chicken? This French Orange Dijon Chicken recipe is a classic. With a trio of juicy sweet oranges, this easy chicken skillet dinner is saucy and delicious. Use Sunkist® Cara Cara, Navel and Blood Oranges to make this luscious citrusy dijon chicken. Great with orzo or egg noodles.
The inspiration behind this orange dijon chicken recipe
I LOVE FRESH CITRUS… and my Winn Dixie was busting with Sunkist citrus when I did my shopping last week.
They had all my favorite varieties in a beautiful display in the produce section
There were Navel Oranges, Cara Cara Oranges (you know how much I like them in a margarita) and Blood Oranges with their distinctive, vibrant interiors.
The produce section at my Winn Dixie is abundant and fresh, packed with fruits and vegetables that are always at their peak.
I give Winn Dixie credit for their gorgeous displays — because when I see mounds of fresh produce like they had, I become like a kid in a candy store… Eyes wide in anticipation and my sense of control is LOST.
You can buy and save now at SunkistShopperHub.com
I ended up with all three varieties in my cart and I arrived home loaded with citrus and a Cheshire cat grin on my face.
Eager to dive in, this French Orange Dijon Chicken was the first thing I made with my Sunkist citrus.
What makes these oranges special?
Blood oranges:
Contain 80% DV of Vitamin C. They're also a good source of fiber, folate and thiamin.
Blood Oranges have a natural red blush to their skin, which translates to a deep maroon interior, a telltale sign of the naturally present anthocyanins – plant pigments that contain antioxidants.
Their sweet orange flavor also has hints of raspberry.
Blood Oranges are available from December through June.
Cara Cara oranges:
Packed with Vitamin C (100% in a 154-gram serving size), a good source of fiber and folate and they're fat, sodium and cholesterol-free. Because of their abundance of nutrients, Cara Cara Oranges are branded by Sunkist as "The Power Orange®".
Cara Cara Oranges may look like a Navel Orange on the outside, but they've got the most wonderful pink interior (because of lycopene that's naturally present in the fruit) and they're extremely sweet, with low acidity.
Cara Cara Oranges are available from December through May, so get them while you can.
Navel oranges:
Of course, they're an excellent source of Vitamin C (90% recommended DV), and a good source of fiber (11% DV) and folate (10% DV).
Fun-Fact: Navel Oranges are called that because of the "navel-like" formation on their blossom end.
They are sweet, juicy and floral with a light tanginess. Navels are also seedless, making them a lunchbox favorite.
You can find Navel Oranges from November through June
This recipe naturally starts with the star of the show…the citrus. I squeezed some of it to make fresh orange juice for the sauce as well as segmenting the fruit for tangy, sweet bites of orange throughout the Dijon Chicken recipe.
Orange dijon chicken ingredients
Cara Cara Oranges
Navel Oranges
Blood Oranges
All Purpose Flour
Kosher Salt
Black Pepper
Cayenne Pepper
Olive Oil
Butter
Leeks
Prep the oranges first
The recipe comes together pretty quickly, so my advice is to prep the Cara Cara, Navel and Blood Oranges before you start on the dijon chicken.
You'll need about 1 cup of fresh-squeezed orange juice for the recipe. I used the Cara Cara and Navel Oranges for the juice, just to keep it a sunny yellow color. You can use the Blood Oranges too if you like, but it will turn the color of your sauce into a deeper hue.
Use your favorite citrus juicer to squeeze the fruit. I needed 2 Cara Cara and 2 Navel Oranges to make 1 cup of juice.
Segmenting oranges is easy to do, once you've got the hang of it.
How to segment oranges:
Slice off the top and bottom of the orange so it can sit upright without rolling around. This makes it easier to remove the peel.
Use a sharp knife and cut along the natural curve of the fruit so the actual flesh is exposed and the peel is removed. Try to cut just beneath the pith without removing too much of the natural orange flesh.
Slice between the segments in a "V shape", following the natural contours of the fruit, until its loosened from the orange.
Continue in this fashion until you've segmented the Cara Cara, Blood and Navel Oranges Click here for detailed instructions on supreming.
Transfer the oranges to a bowl and set aside while you start the orange dijon chicken.
I recommend using a large nonstick skillet with 3? high sides and a tight-fitting lid for this recipe. You want the skillet to be deep enough to handle the chicken, vegetables, citrus and the silky sauce.
Dredging & searing chicken breasts
To get a crusty, golden look on the chicken breasts, I used a simple flour dredge with salt, pepper and a little cayenne.
Pat the chicken breasts dry with a paper towel.
Mix the dredge in a small rimmed baking dish and lightly coat the chicken breasts in the flour mixture.
Heat olive oil in the nonstick skillet until it's hot, then add the chicken breasts and cook for 4-5 minutes on each side until they're crusty and golden.
Transfer the chicken to another platter.
Leeks are like a cross between an onion and garlic. They're milder, sweeter and meltingly tender when sautéed with a little olive oil and butter. Leeks are a classic ingredient in French cooking, which is why I used them in the French Orange Dijon Chicken.
You must pay special attention to cleaning leeks because dirt and debris often grow within their broad sheath-like cylinders. Here's how to do it:
Cleaning leeks
Trim the root and dark green parts from the leeks. • Slice the leeks in half, lengthwise, then cut them into 1/2? pieces crosswise.
Transfer the leeks to a large bowl of cool water.
Use your hands to vigorously swish the leeks in the water, to agitate any debris.
Dirt will fall to the bottom of the bowl, so don't dump the leeks out into a strainer. Instead, lift the leeks out of the bowl and transfer to a salad spinner. (Check the bowl, the dirt will sink to the bottom.)
Spin until the leeks are completely dry.
Tips for cooking leeks
Keep the heat moderate, so you don't brown the vegetable, but rather, just soften them.
As they cook, the leeks will give up some moisture and start to "melt".
Sauté the leeks until they're tender and slightly translucent. Now they're ready for the seasonings.
Finishing Orange Dijon Chicken
Along with whole grain dijon mustard, honey and thyme, the dijon chicken is flavored with the bright and lively fresh citrus flavors of Cara Cara, Navel and Blood Oranges.
It starts with the sauce. Stir in the freshly squeezed orange juice and add chicken broth and a little vermouth. The orange juice gives the sauce a floral sweetness while the chicken broth, vermouth and a swirl of butter will mellow and round out the flavors and make an unctuous, creamy sauce you'll want to spoon over everything.
After you bring the sauce to a simmer, add the chicken breasts back to the pan and cover tightly with the lid, so the chicken can finish cooking. It'll only take 5-10 more minutes on gentle heat to cook the chicken through.
Note: If you'd like your sauce a little thicker, you can add a cornstarch slurry (directions given in the recipe card, below).
Add in the reserved orange segments and the French orange dijon chicken is ready to enjoy.
What to serve with Orange Dijon Chicken:
Cooked orzo or egg noodles
Cooked couscous with butter and parsley
Cooked white, brown or wild rice
FAQ's
Can I halve or double the recipe?
Yes. However, if you double the recipe, you'll need a BIG pan.
How long will leftovers last?
Leftovers are good for up to 5 days.
Can I make orange dijon chicken in advance?
If you just want to reheat the whole dish, yes, you can make it in advance.

However, if you just want to prep parts of the French orange chicken, I'd start with juicing and segmenting the fruit and cleaning and drying the leeks. After that, it comes together pretty quickly.
Can I freeze the dijon chicken?
You can freeze all but the segmented fruit. If you want to package the chicken into smaller portions and freeze it, thaw out the chicken first, then add in segmented Cara cara, Navel and Blood Orange as you're warming the leftovers.
Can I make this non-alcoholic?
Yes. Just leave out the vermouth.
Can I use other types of oranges?
Yes! Feel free to substitute other Sunkist citrus varieties in this recipe! It would be good with Valencia Oranges, Tangerines and Tangelos or even Mandarins.
Obviously, I had more Navel, Cara Cara and Blood Oranges after this recipe and you will too!
Using the extra oranges, I parsed out some of the fruit for a fresh citrus salad, used the rinds for candied orange peels — and saved the syrup (that I candied the peels in) in lieu of a simple syrup for cocktails… Nothing goes to waste!
Here's some more fun ideas for your oranges:
Check out the SunkistShopperHub.com for coupons, more recipes and to shop ingredients or head to your nearest Winn Dixie to pick up some Sunkist citrus for a fresh citrus-fest in your own kitchen.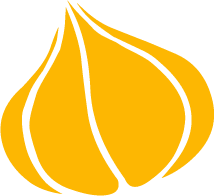 Tried this recipe? Leave a rating and review.
Your comments and shares are invaluable to me and the thousands of readers who use this site daily. If you've made the recipe, leave a star rating and review. We want to hear how you liked it.
We'd love it if you shared the recipe with your friends on social media!
Orange Dijon Chicken
A bright citrusy chicken dinner with a delectable orange dijon sauce.
SPECIAL EQUIPMENT:
12 inch non stick pan with tight fitting lid.
INGREDIENTS:
FOR ORANGE JUICE:
2

SunKist® Cara Cara Oranges

2

SunKist Navel Oranges
FOR SUPREMED CITRUS:
1

SunKist Cara Cara Orange

1

SunKist Navel Orange

2

SunKist Blood Oranges
FOR THE CHICKEN DREDGE:
4

boneless skinless chicken breasts

½

cup

flour

1

teaspoon

salt

½

teaspoon

black pepper

¼

teaspoon

cayenne pepper
FOR THE CITRUS SAUCE:
1

tablespoon

olive oil

1

tablespoon

butter

2

leeks

1

cup

juiced oranges

(see above)

1

cup

chicken stock from rotisserie chicken

or low sodium canned

3

tablespoons

vermouth

optional

2

tablespoons

whole grain dijon mustard

1

tablespoon

honey

1

bunch

thyme sprigs

orange supremes
TO THICKEN SAUCE (optional)
1

tablespoon

cornstarch

1

tablespoon

water
DIRECTIONS:
JUICE THE ORANGES:
Use a citrus juicer to juice the Cara Cara and Navel Oranges until you have one cup of fresh juice. (I don't use the Blood Orange for the juice because it changes the bright color of the juice). You can strain the juice through a mesh strainer if you want pure juice without the pulp.
SUPREME THE ORANGES:
Use a very sharp knife to trim the top and bottom of the oranges and give them a flat base to rest on while you cut away the rest of the skin. Cut away the rind of the orange by slicing from the top, following the natural curve of the fruit to remove the peel and white pith so that the fruit is exposed.

Continue in this fashion until all of the peel has been removed.

To supreme the orange, use a sharp knife and carefully slice next to the membrane of one segment of the orange and follow to the next, to loosen and remove them, so there's no pith or peel attached to the fruit. Continue until the fruit has been supremed. Transfer the orange segments to a bowl and set aside.
PREPARE THE LEEKS:
Slice the leeks in half lengthwise, then cut into 1/2″ pieces, crosswise. Transfer leeks to a large bowl filled with cool water and swish vigorously to loosen any dirt or debris trapped between the layers.

Lift the leeks out of the water and transfer to a salad spinner. Spin dry and set aside.
FOR THE CHICKEN :
In a shallow bowl or pan combine the flour, salt, pepper and cayenne. Whisk to combine.

Pat the chicken dry with paper towels and dip them into the flour mixture to coat them completely.

Add olive oil to the skillet and heat over medium-high heat. When the oil is hot, add the chicken and cook for about 4-5 minutes before flipping the chicken with a pair of tongs. Continue to cook for 3-4 minutes, then transfer the chicken to a rimmed baking sheet.
FOR THE ORANGE SAUCE:
Turn the heat down to medium and add butter to the skillet. Stir the leeks into the butter to coat. Cover the skillet with the lid and cook for 4-6 minutes, stirring occasionally until the leeks are softened and translucent.

Stir in the mustard, honey, thyme, broth, orange juice and vermouth, and turn up the heat to bring the sauce to a boil.

Transfer the chicken to the pan and nestle them down into the sauce. Cover and cook for 5-8 more minutes until the chicken is cooked through.

If you want to thicken the sauce, mix the cornstarch and water together to form a slurry and stir into the sauce. Let it come to a boil and cook for one minute. The sauce will thicken.

Stir in the segmented oranges to warm them through.

To serve, spoon the cooked orzo or egg noodles onto a plate. Top with a chicken breast and spoon the orange dijon sauce over the top.
NUTRITION:
Calories:
413
kcal
|
Carbohydrates:
50
g
|
Protein:
30
g
|
Fat:
10
g
|
Saturated Fat:
3
g
|
Trans Fat:
1
g
|
Cholesterol:
80
mg
|
Sodium:
850
mg
|
Potassium:
955
mg
|
Fiber:
7
g
|
Sugar:
25
g
|
Vitamin A:
1391
IU
|
Vitamin C:
115
mg
|
Calcium:
126
mg
|
Iron:
3
mg
Pin " Dijon Citrus Chicken" for Later!