Coconut Orange Buttermilk Pancakes
The best part of the work week is simply dreaming about the weekend, right? Even if you don't have any big plans, the best weekends are marked by leisure. Laid-back activities and languidly-paced meals. There's no better example of this than weekend breakfasts and Coconut Orange Buttermilk Pancakes.
Weekend breakfasts are casual by definition. I usually make mine while still in my pajamas and slippers, no makeup and bed-head hair. Sipping my coffee as I measure and whisk. To be fair, I don't think of pancakes as really cooking — they're more like a therapeutic decompress from the workweek. And when this fluffy stack hits the table, even your sleepiest family members will rise for the occasion.
When I was a kid, I was fascinated by the idea of "breakfast in bed". I'd fire up the electric griddle and make pancakes, french toast, or scrambled eggs for my parents, then I'd arrange everything on a tray before carrying it into their bedroom on a Saturday morning. I'd even make coffee and pour the juice. They were always smiling and appreciative, but in the back of my head, I was hoping for a reciprocal exchange — where chocolate chip pancakes would miraculously arrive in my bedroom at 7 a.m. It never happened.
When I was a kid, my idea of "homemade" was measuring out two cups of Bisquick. What I've discovered since then, is it doesn't take much more effort to do it from scratch, but it's infinitely better! I loved adding my own mix-ins and these fluffy tropical hotcakes were my specialty.
These pancakes get a little extra sweetness from flaked coconut and orange juice concentrate… and don't you just love that golden color? The best part is eating them in your pajamas — and if you want to make it really special — eat 'em in bed!
More griddled breakfast recipes: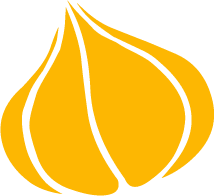 Tried this recipe? Leave a rating and review.
Your comments and shares are invaluable to me and the thousands of readers who use this site daily. If you've made the recipe, leave a star rating and review. We want to hear how you liked it.
We'd love it if you shared the recipe with your friends on social media!
Coconut Orange Buttermilk Pancakes
This is the best recipe for buttermilk pancakes! With the tropical flavors of coconut and orange, it's a delicious way to start the weekend!
INGREDIENTS:
2

cups

all purpose flour

1½

tablespoons

sugar

1½

teaspoons

baking powder

1½

teaspoons

baking soda

¾

teaspoon

salt

2

large

eggs

lightly beaten

3

tablespoons

butter

melted

2½

cups

buttermilk

well shaken

¼

cup + 2 tablespoons

frozen concentrated orange juice

not diluted

1¼

cup

sweetened flaked coconut

divided.
DIRECTIONS:
Preheat the oven to 300 °.

Place 1/4 cup coconut on a sheet pan and toast it in the hot oven until lightly browned, stirring occasionally. Remove from oven and set aside.

Reduce oven temperature to 225°.

In a large bowl, whisk together the flour, sugar, baking powder, baking soda and salt. Set aside.

In a medium bowl or 4 cup glass measuring cup – for easier measuring, combine the buttermilk, eggs, melted butter and orange juice concentrate. Whisk to combine. Pour the wet ingredients into the dry ingredients and whisk until just combined. Batter will be thick and lumpy. Stir in the flaked coconut.

Heat your griddle or a large frying pan over medium to medium high heat. If you're using a standard fry pan, spray the pan with non stick vegetable spray or add a small pat of butter and swirl in the pan until it's melted. Ladle the batter onto the griddle or pan and cook for 2-3 minutes or until bubbles form on top and pancake starts to dry around the edges. Use a spatula to flip the pancake and continue cooking for 2 minutes or so until done. Transfer pancakes to an oven safe platter and place the platter in the oven to keep them warm while you continue making the rest of the pancakes.
To serve
Add a pat of butter to a stack of pancakes, sprinkle with a little coconut and add maple syrup!
NOTES:
You can store leftovers well-wrapped in the refrigerator for 2-3 days or freeze them with a layer of parchment paper between the pancakes for 2 months.
NUTRITION:
Calories:
381
kcal
|
Carbohydrates:
49
g
|
Protein:
10
g
|
Fat:
15
g
|
Saturated Fat:
10
g
|
Cholesterol:
88
mg
|
Sodium:
795
mg
|
Potassium:
367
mg
|
Fiber:
2
g
|
Sugar:
14
g
|
Vitamin A:
430
IU
|
Calcium:
178
mg
|
Iron:
2.6
mg
Pin "Coconut Orange Buttermilk Pancakes" For Later!