Roasted Grape Goat Cheese Crostini
Want an easy, yet deliciously different crostini recipe? This Roasted Grape Goat Cheese Crostini is a study in contrasts. It's sweet and savory, creamy and crunchy, hot and cold in every bite. In other words — DELECTABLE. The whipped goat cheese is cut with cream cheese for a lighter, creamier texture that's perfect smeared on crisp crostini rounds. This simple goat cheese appetizer will make everyone swoon.
Thanks to Sprouts Farmers Market for sponsoring this post. I have been compensated for it. All opinions are my own.
This recipe was inspired by a visit to my local Sprouts Farmers Market. I went there to pick up an organic chicken for dinner and got sidetracked by a huge display of juicy, sweet red grapes on sale. That's the thing about Sprouts… I go in with my specific grocery list, but they've got such a vast selection of fresh, organic produce and very affordable prices, I'm constantly buying other items that weren't on my list… like these grapes. I'm so glad I did.
The grapes weren't the only things I snatched up at Sprouts. In addition, I also found fresh, organic rosemary, a hot from the bakery baguette along with tangy goat cheese and cream cheese. I didn't even have a concept in mind as I picked up these items, but the idea for this crostini recipe started to form pretty quickly.
Ingredients For Roasted Grape Goat Cheese Crostini
Seedless Red Grapes – look for firm red grapes with green stems and no blemishes.
Olive Oil – you don't need an expensive extra virgin olive oil. An everyday oil will do.
Fresh Rosemary – adds fresh piney notes to the grapes and gives them more of a savory flavor.
Kosher Salt – for seasoning the grapes.
Chèvre – a soft goat cheese that's easy to blend and spread.
Cream Cheese – makes the goat cheese a little smoother and less chalky.
Black Pepper – freshly ground is best for flavor.
Baguette – preferably a thin baguette that's not overly doughy.
Rationale For Roasted Grapes
When you think of grapes, roasting them isn't an obvious choice, however, by roasting them at a fairly high heat for 30-40 minutes transforms the grapes from firm and snappy to slumped and jammy. The flavors concentrate and with just a bit of savory rosemary and a sprinkle of kosher salt, the grapes definitely lean in a different direction than the standard sweet dessert fare.
Ever wonder what the difference is between Crostini and Bruschetta? Well, the short of it is the type of bread used and the method of toasting. Crostini (a.k.a. "little toasts") is usually a made from a baguette, thinly sliced and toasted. Bruschetta on the other hand is made from a sturdier bread (sourdough, etc.) and grilled – over hot coals. Either one would be delicious smeared with whipped goat cheese and roasted grapes, but the crostini may be easier because you can make it in the oven.
Crostini Recipe
Slice the baguette (Sprouts sells fresh-baked bread in their deli area) into thin rounds (about 1/4″ to 1/3″ thick).
Lay the bread on a rack set over a baking sheet.
Brush the rounds with olive oil.
Bake until lightly golden and crisp, 10-15 minutes.
The roasted grapes generally take about 40 minutes to get to that slumped, jammy consistency, so while they're roasting, I usually put the crostini toasts in the oven as well (two birds-one stone kind of thing).
I've heard people say that they don't like goat cheese (a.k.a. chèvre) because it's dry and crumbly — and has a certain mouth-feel, however, when it's blended with cream cheese, it becomes softer, more spreadable and definitely not dry and chalky.
Making Whipped Goat Cheese
Combine a small log of goat cheese with 4 ounces of cream cheese in a mini food processor.
Pulse several times, scraping down the sides until the cheeses are combined into a soft, smooth spread.
Add the black pepper and pulse again to blend.
Transfer the whipped goat cheese to a ramekin and proceed to assemble the goat cheese crostini.
Look at how the roasted grapes pucker and collapse. Aren't they gorgeous? Some of the fruit will leak juices, but that's ok. The juicier the better. Transfer the roasted fruit to a bowl and assemble the crostini recipe.
Assembling Goat Cheese Appetizer
Spread the crostini with a layer of the whipped goat cheese.
Top with a spoonful of roasted grapes.
Garnish with a sprig of fresh rosemary.
Arrange the goat cheese appetizer on a platter and serve.
These little goat cheese appetizers are so freakin' GOOD, you're going to want them at every gathering. The warm roasted grapes over creamy whipped goat cheese and the crunchy, crackle of toasted bread is other-worldly. I brought these to my Aunt's house recently for a birthday party and virtually ALL of the guests hovered around this crostini recipe (despite a platter of sliced salami within arms reach). That must mean SOMETHING.
More Sprouts Farmers Market Inspired Recipes:
More Goat Cheese Appetizers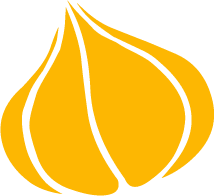 Tried this recipe? Leave a rating and review.
Your comments and shares are invaluable to me and the thousands of readers who use this site daily. If you've made the recipe, leave a star rating and review. We want to hear how you liked it.
We'd love it if you shared the recipe with your friends on social media!
Roasted Grape and Goat Cheese Crostini
Oven roasted grapes with fresh rosemary become a jammy, concentrated bite that's perfect spooned over creamy pepper goat cheese crostini. Serve the grapes while their still warm, for the best flavor.
INGREDIENTS:
FOR ROASTED GRAPES
4

cups

red seedless grapes

1½

tablespoons

olive oil

1

tablespoon

fresh rosemary

finely chopped

½

teaspoon

kosher salt
FOR GOAT CHEESE CROSTINI
1

French baguette

cut into 1/3″ rounds

¼

cup

olive oil
FOR GOAT CHEESE SPREAD
4

ounces

cream cheese

5

ounces

goat cheese

¾

teaspoon

black pepper
DIRECTIONS:
FOR ROASTED GRAPES:
Preheat the oven to 375°.

Remove the grapes from the stems and rinse them thoroughly under cold water. Use a paper towel to dry the grapes completely. Transfer the grapes to a rimmed baking sheet. Drizzle the grapes with olive oil, then sprinkle on the rosemary and salt. Use your clean hands to toss the grapes in the mixture until they are well coated. Spread the grapes onto a single layer and roast them in the hot oven for 30-40 minutes (stirring occasionally) When the grapes start to wrinkle, sag and give up some juices, remove them from the oven.
FOR THE CROSTINI
Brush one side of the sliced bread with olive oil and set it on a rack over a baking sheet. Bake in the same oven as the grapes for 10-15 minutes or until just golden and crisp. Remove from the oven and set aside.
FOR PEPPER GOAT CHEESE SPREAD
Combine the goat cheese and cream cheese in a mini prep food processor. Pulse until the mixture is smooth and creamy, scraping down the sides of the container occasionally as needed. Add the pepper and pulse again to combine. Transfer the goat cheese mixture to a bowl.
ASSEMBLE THE CROSTINI
Spread each of the toasted crostini with about 1 to 1 1/2 teaspoons of goat cheese spread. Top with a generous spoonful of hot roasted grapes. Garnish with fresh rosemary if desired.
NOTES:
This recipe is very good at room temperature, but it's best to serve the roasted grapes while they're still very warm.
NUTRITION:
Calories:
253
kcal
|
Carbohydrates:
24
g
|
Protein:
6
g
|
Fat:
15
g
|
Saturated Fat:
6
g
|
Cholesterol:
19
mg
|
Sodium:
360
mg
|
Potassium:
162
mg
|
Fiber:
1
g
|
Sugar:
10
g
|
Vitamin A:
344
IU
|
Vitamin C:
2
mg
|
Calcium:
56
mg
|
Iron:
1
mg
Pin "Roasted Grape Goat Cheese Crostini" For Later!